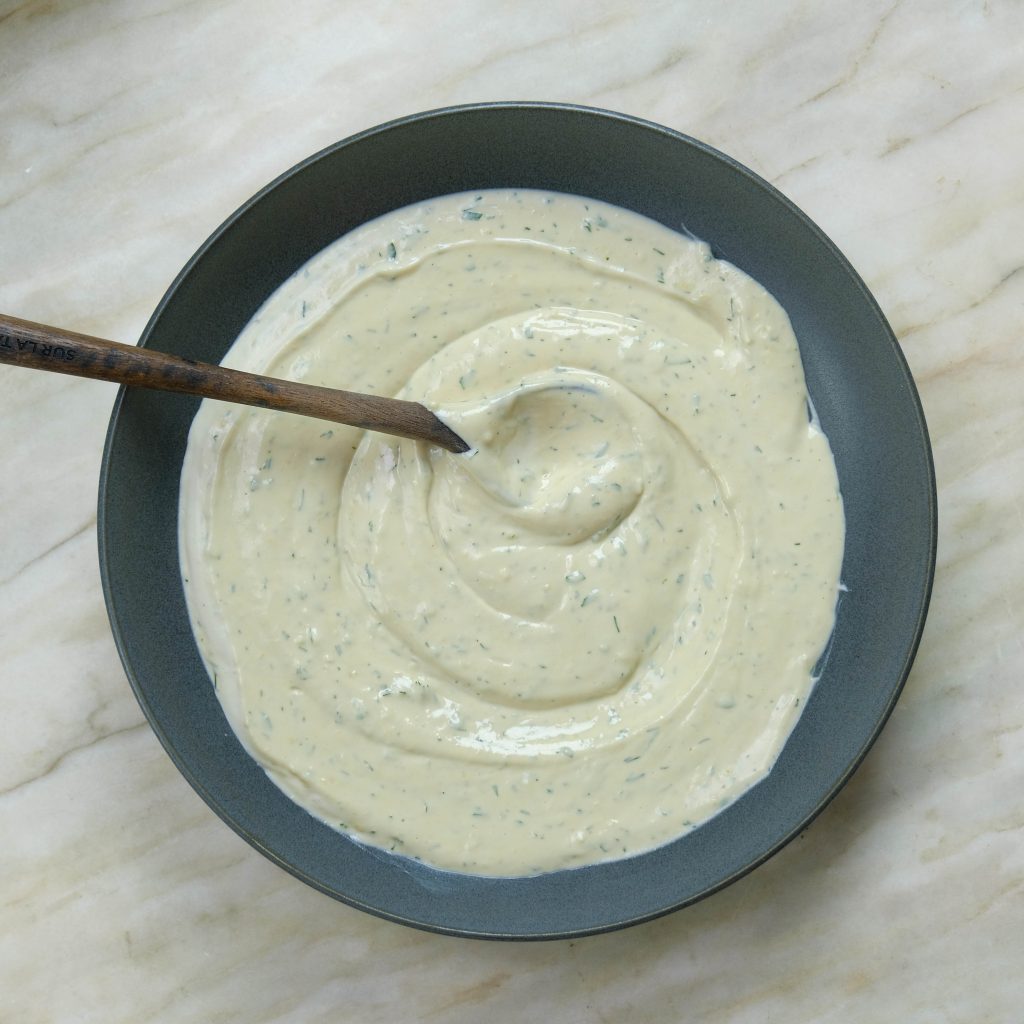 How to Make Vegan Ranch Dressing
Are you tired of searching for that perfect vegan dressing to elevate your salads, vegetables, and snacks to a whole new level of deliciousness? Look no further than the magical combination of cashews and flavorful herbs and spices. Today, we're diving into the world of vegan ranch dressing, where cashews take the spotlight as the secret ingredient that transforms this classic dressing into a creamy and plant-based sensation.
With their smooth buttery texture, cashews are a versatile ingredient in vegan cooking. Known for their richness and natural creaminess, cashews lend themselves perfectly to creating dairy-free alternatives. When blended, they transform into a velvety base that can mimic the luxurious mouthfeel of traditional dairy-based dressings. And what better way to showcase this than in the beloved classic, ranch dressing?
By substituting cashews for dairy components, we can achieve a vegan ranch dressing that is equally, if not more, delicious. The result is a guilt-free and plant-powered dressing that is bound to tantalize your taste buds.
But it doesn't stop at just the base ingredient. Our vegan ranch dressing includes fresh garlic dill, and parsley for a burst of herbaceous flavor, you can tailor your cashew-based ranch dressing to suit your personal preferences.
In this blog post, we will guide you through a simple yet sensational recipe for homemade vegan ranch dressing using cashews as the star ingredient. Get ready to indulge in a creamy, dairy-free delight that will revolutionize your salads, wraps, and dipping experiences. Whether you're a committed vegan or simply looking to explore new culinary horizons, this cashew-based ranch dressing is guaranteed to become a staple in your kitchen.
So, grab your blender (we recommend a high-speed version), and let's embark on a mouthwatering journey into the world of vegan ranch dressing that will leave you craving more with every bite.
What You Need…
How To Make Vegan Ranch Dressing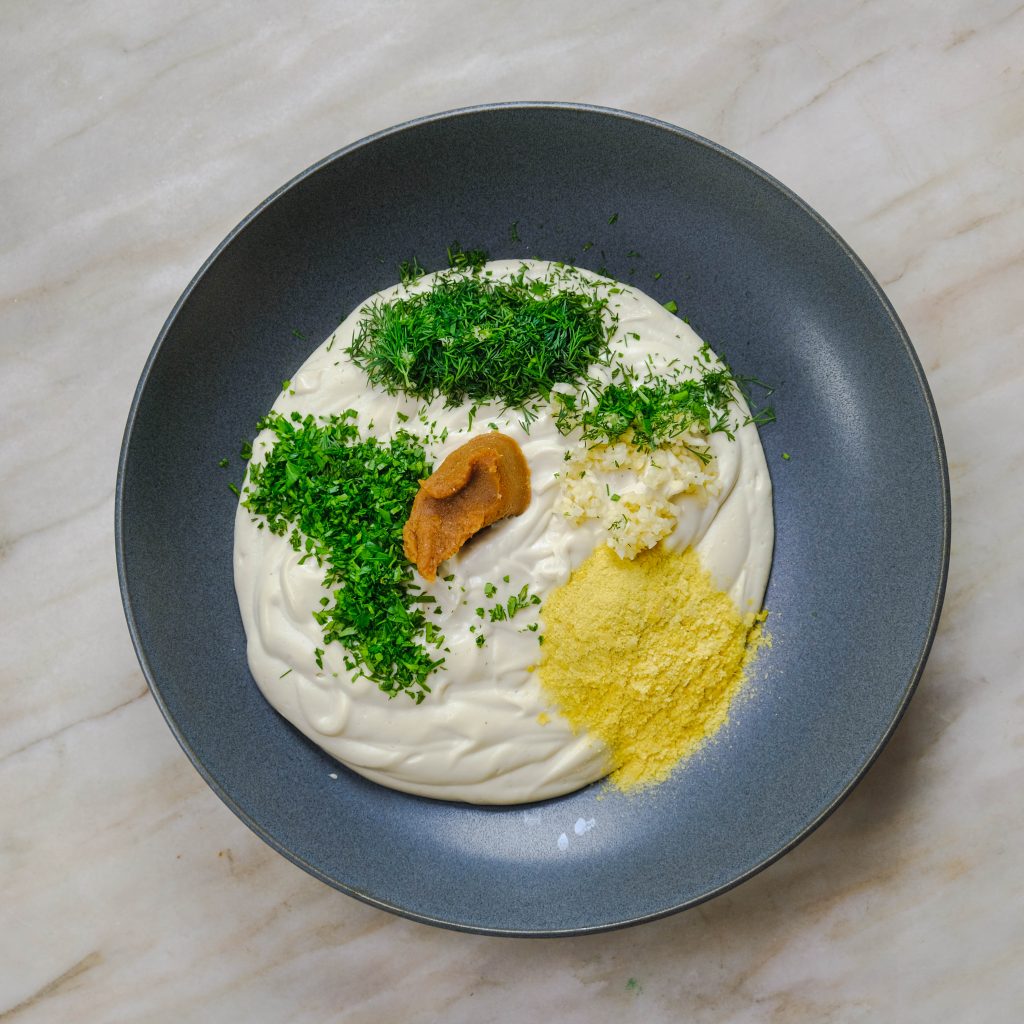 Chefs Tips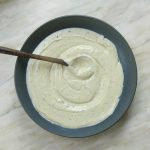 Vegan Ranch Dressing
Creamy, rich, and healthy vegan ranch dressing is so easy to make.
Print Recipe
Instructions
How to Make Vegan Ranch Dressing
Cook the cashew in boiling water for 5 minutes. Drain and rinse the cashews.

Place the cashews, red miso, plant milk, and apple cider vinegar in a high-speed blender and puree until very smooth.

Once smooth add the extra virgin olive oil.

Place the puree in a bowl, and add the minced garlic, nutritional yeast, and chopped herbs. Stir to combine, add the salt.
Notes
Nutritional values are an estimate.
Nutrition
Serving:
1
oz
|
Calories:
78
kcal
|
Carbohydrates:
3
g
|
Protein:
2
g
|
Fat:
7
g
|
Saturated Fat:
1
g
|
Polyunsaturated Fat:
1
g
|
Monounsaturated Fat:
4
g
|
Sodium:
79
mg
|
Potassium:
62
mg
|
Fiber:
0.4
g
|
Sugar:
1
g
|
Vitamin A:
31
IU
|
Vitamin C:
0.4
mg
|
Calcium:
14
mg
|
Iron:
1
mg