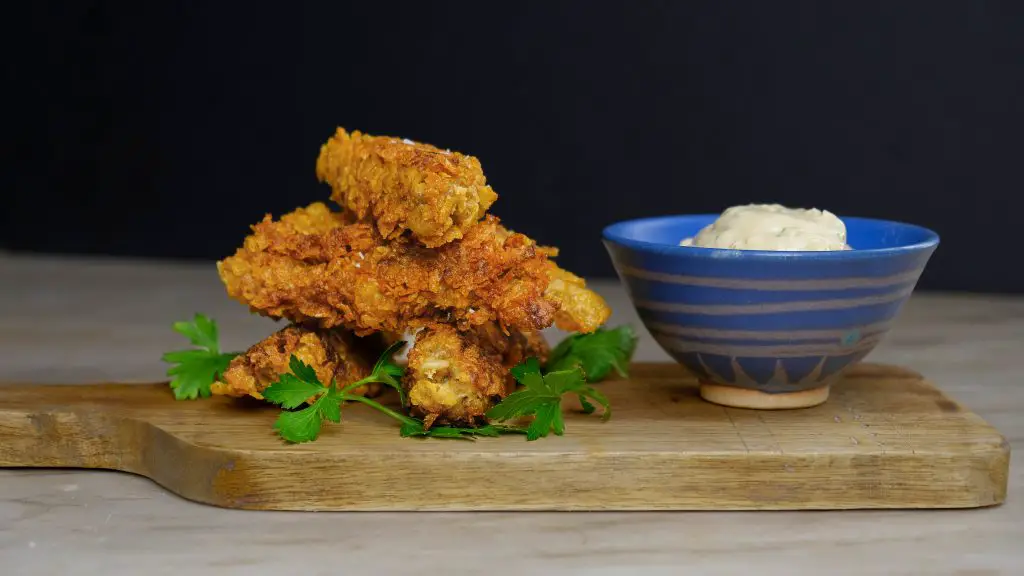 Introduction to Vegan Mushroom Tenders
In this blog post, we're thrilled to share a mouthwatering dish that will satisfy vegans and non-vegans alike: Vegan Mushroom Tenders. We've taken the versatile King Oyster mushrooms, shredded them, and pan-fried them to create a delightful crispy texture. Paired with a homemade vegan ranch dressing, these mushroom tenders are quick and easy to make and are bursting with incredible flavors.
With our Vegan Mushroom Tenders, we've crafted a recipe that ticks all the boxes: it's fast, easy, and incredibly tasty. Whether you're a seasoned vegan or simply looking to incorporate more plant-based meals into your diet, this recipe is a winner.
The star ingredient in this dish is the King Oyster mushroom. Known for its meaty texture and ability to absorb flavors, these mushrooms are perfect for creating a satisfying plant-based alternative to traditional chicken tenders. By shredding and pan-frying them, we achieve a crispy exterior that perfectly complements the tender interior, resulting in a delightful texture that will leave you craving more.
To elevate the flavors even further, we've created a homemade vegan ranch dressing to accompany these delectable mushroom tenders. Creamy, tangy, and herbaceous, this dressing adds a burst of freshness that perfectly balances the richness of the mushrooms. Plus, it's incredibly simple to make, using plant-based ingredients readily available in most kitchens.
Whether you're planning a quick weeknight dinner, hosting a gathering, or simply looking for a delicious snack, our Vegan Mushroom Tenders are sure to impress. Combining the shredded and pan-fried King Oyster mushrooms with the homemade vegan ranch dressing creates a satisfying and irresistible dish. Get ready to indulge in a vegan recipe that is fast, easy, and undeniably delicious.
What You Need…
How to Make Vegan Mushroom Tenders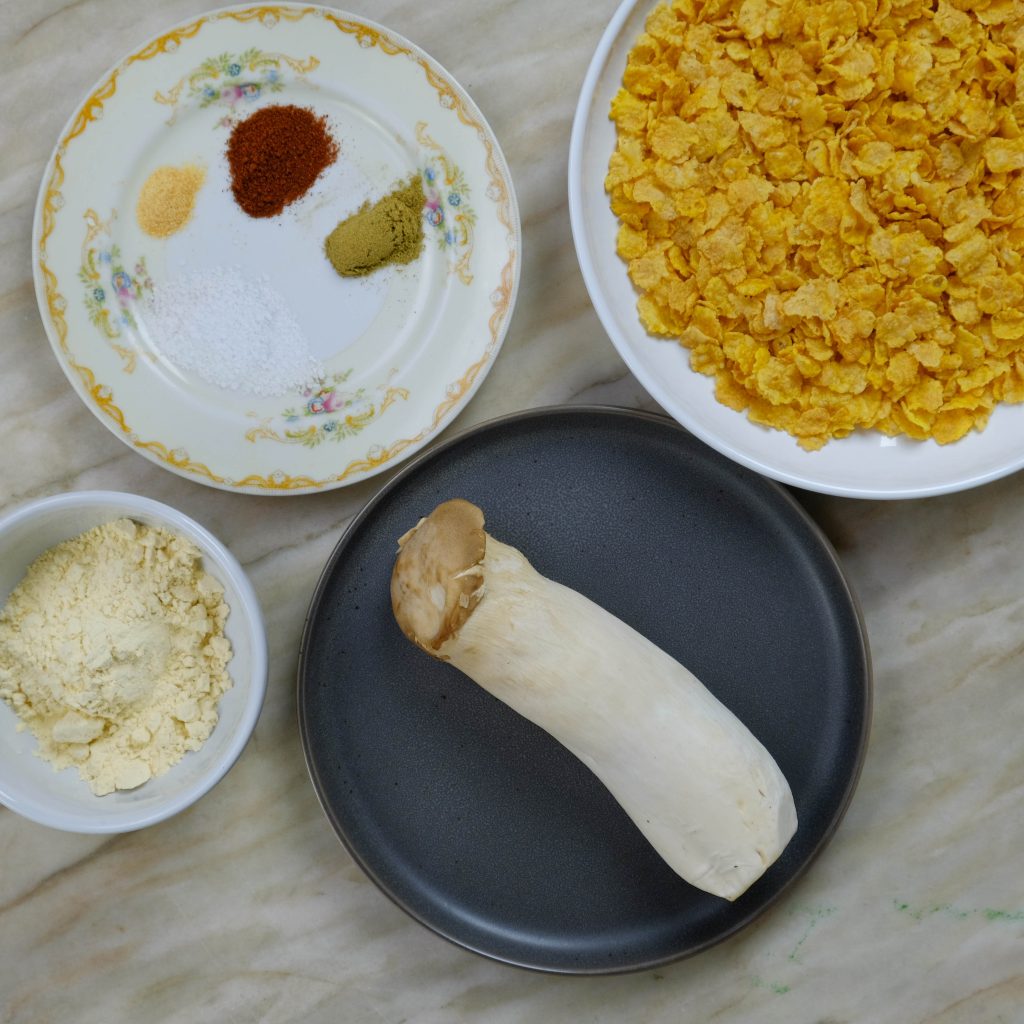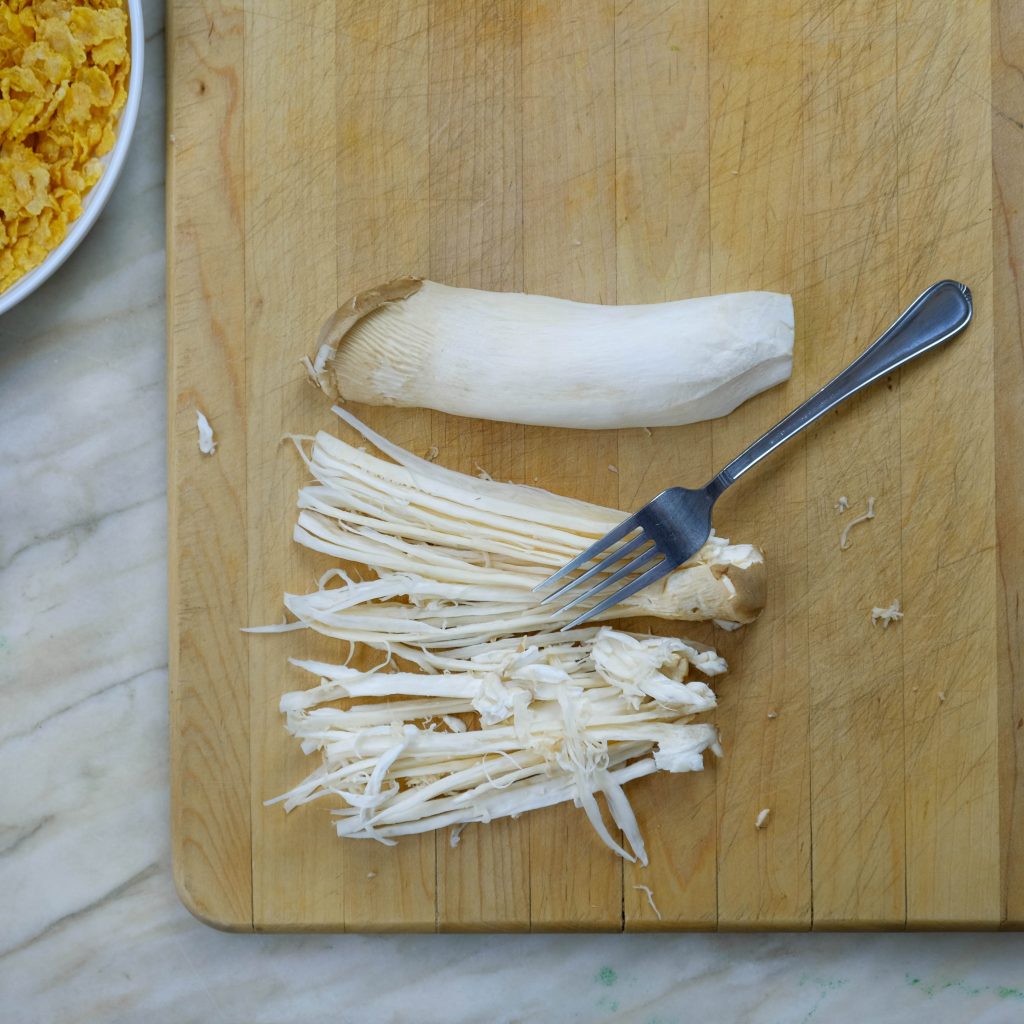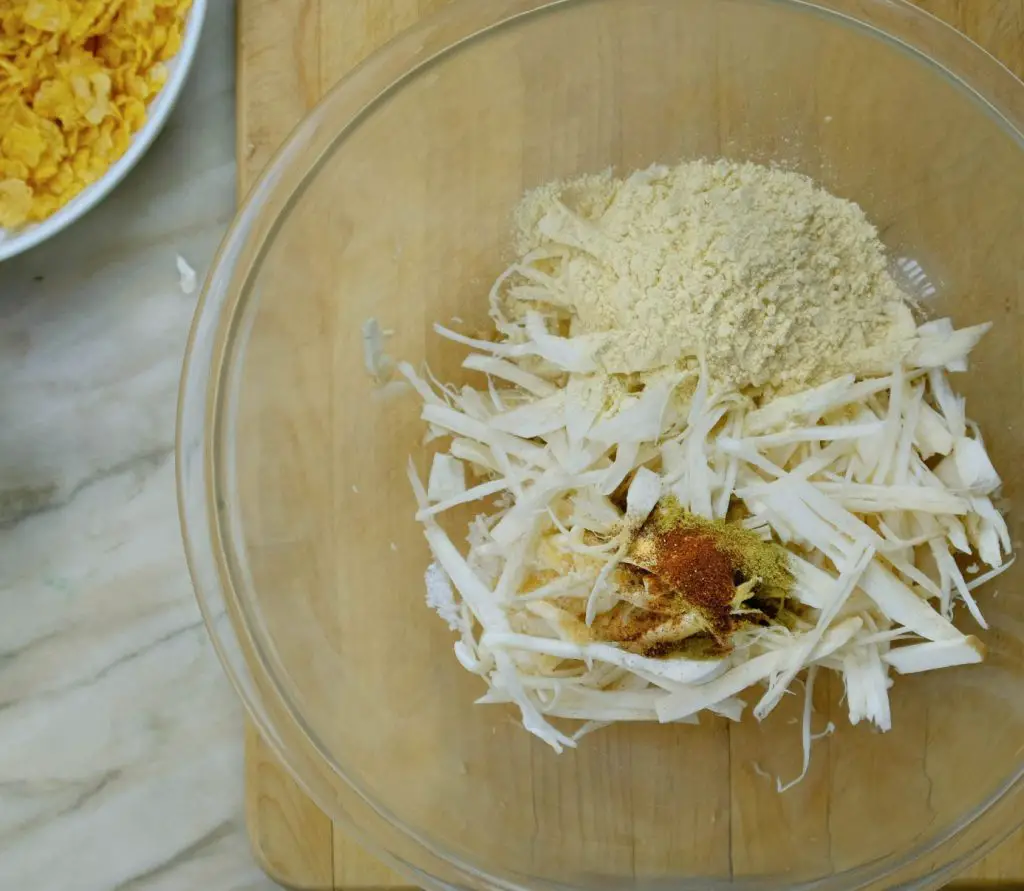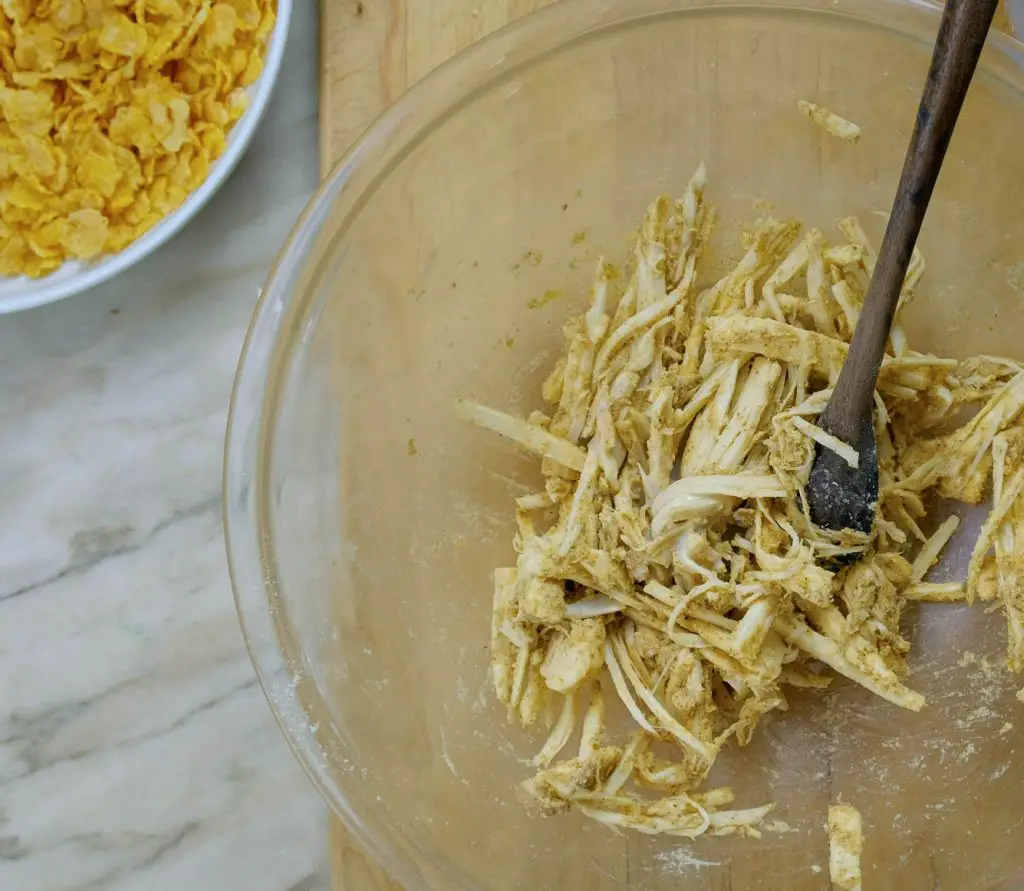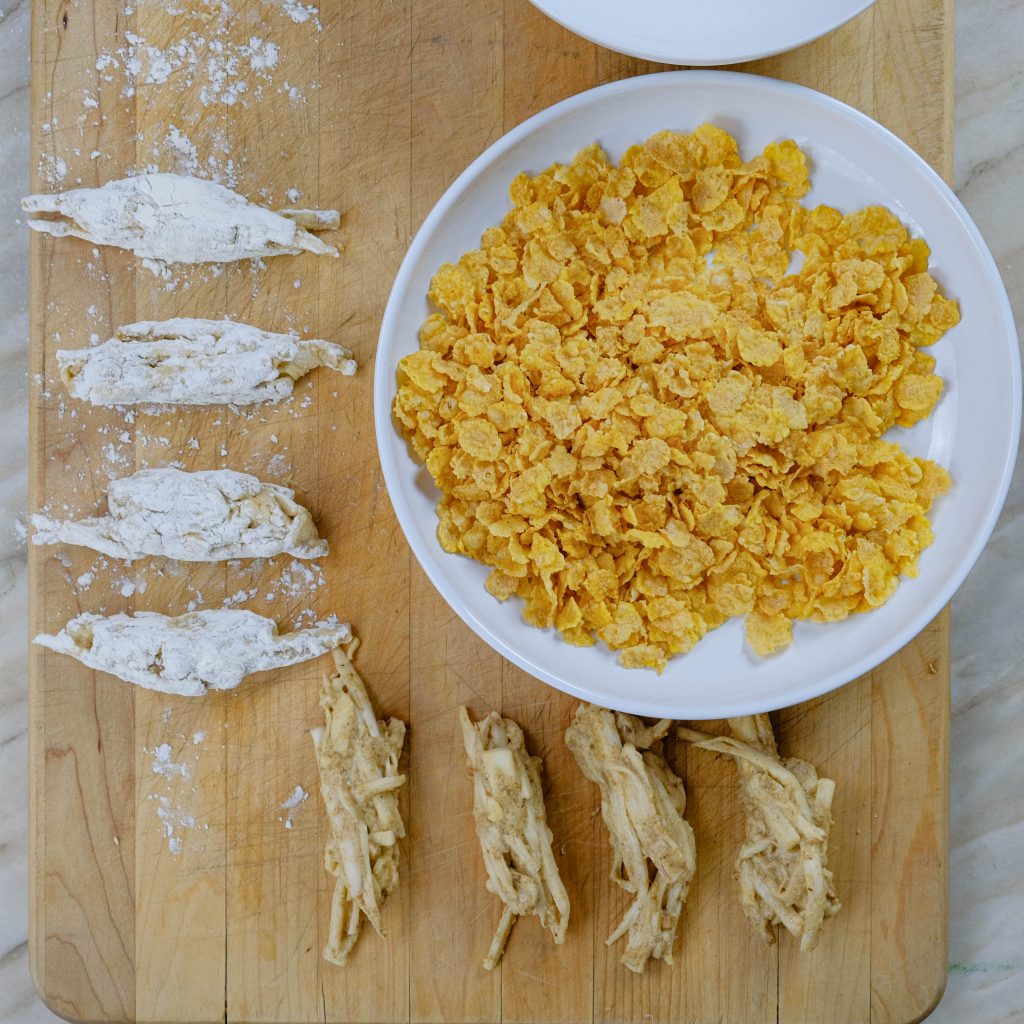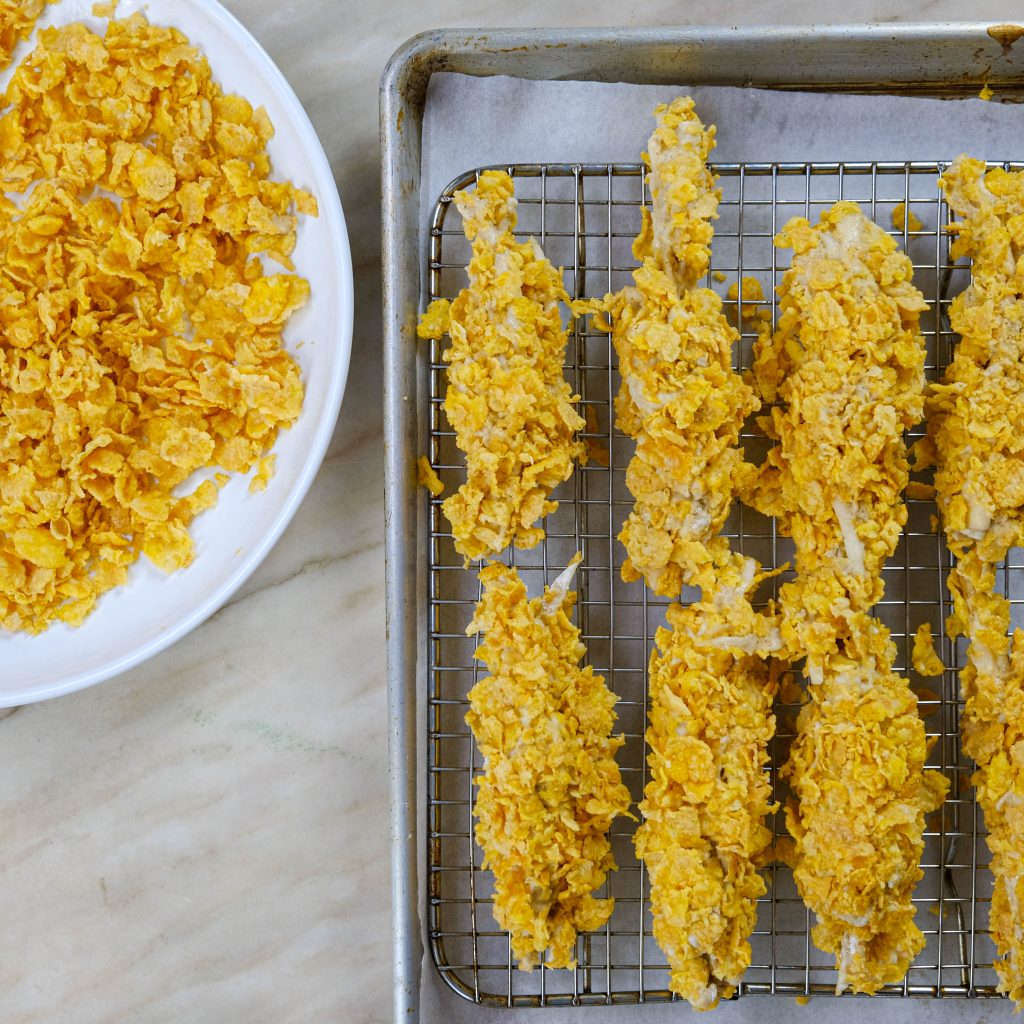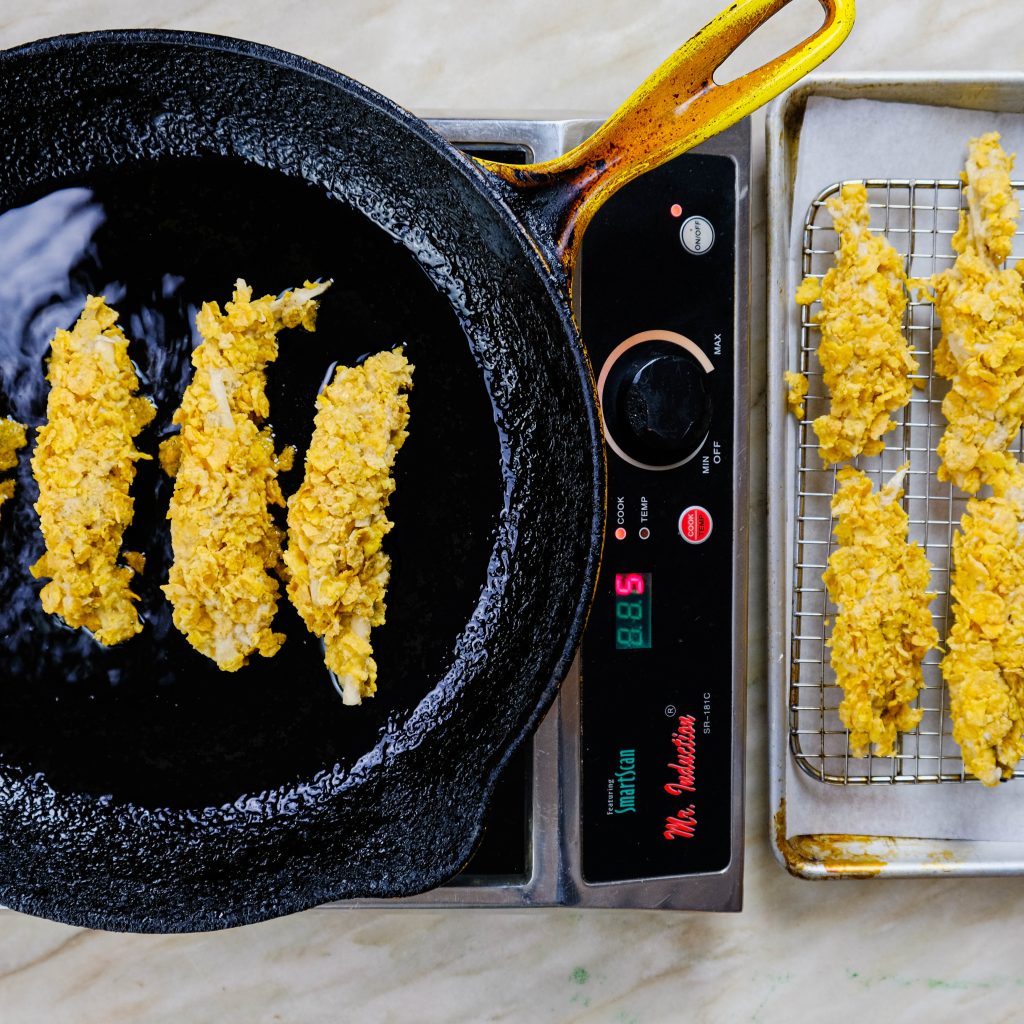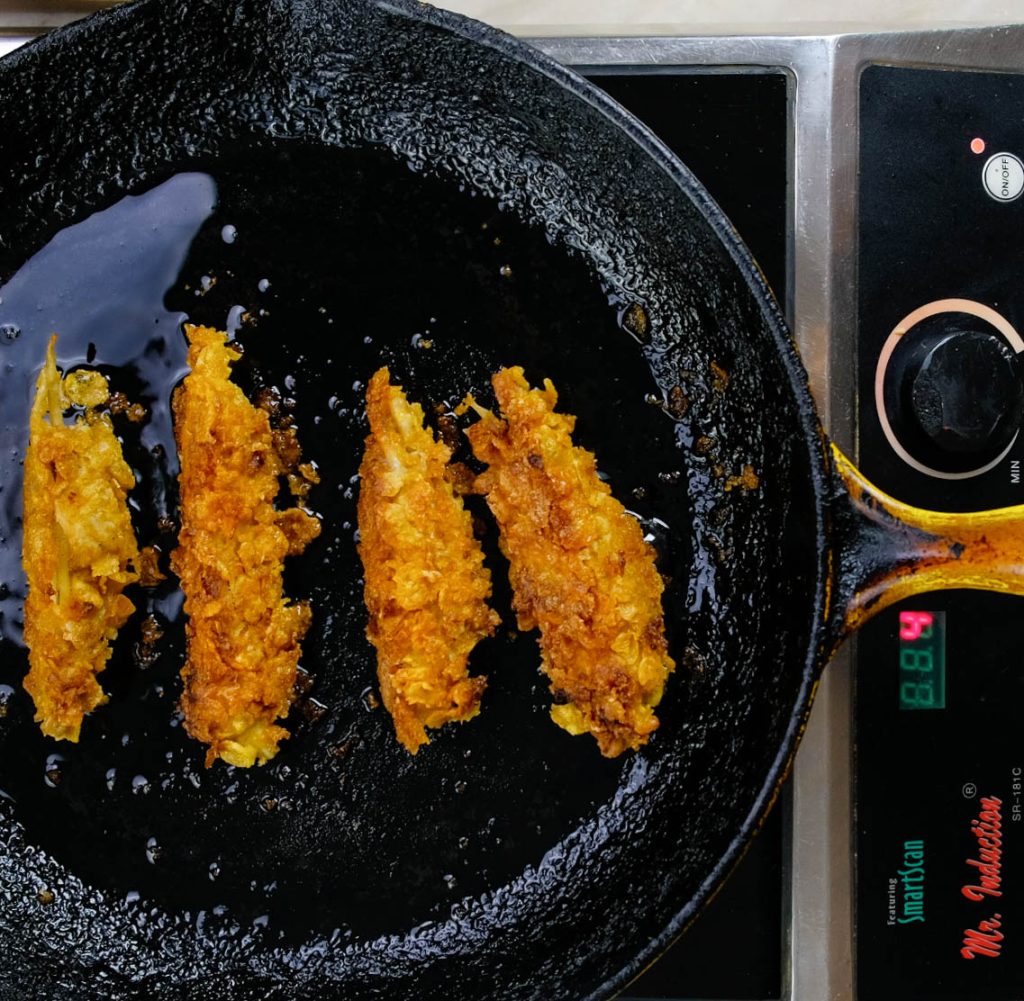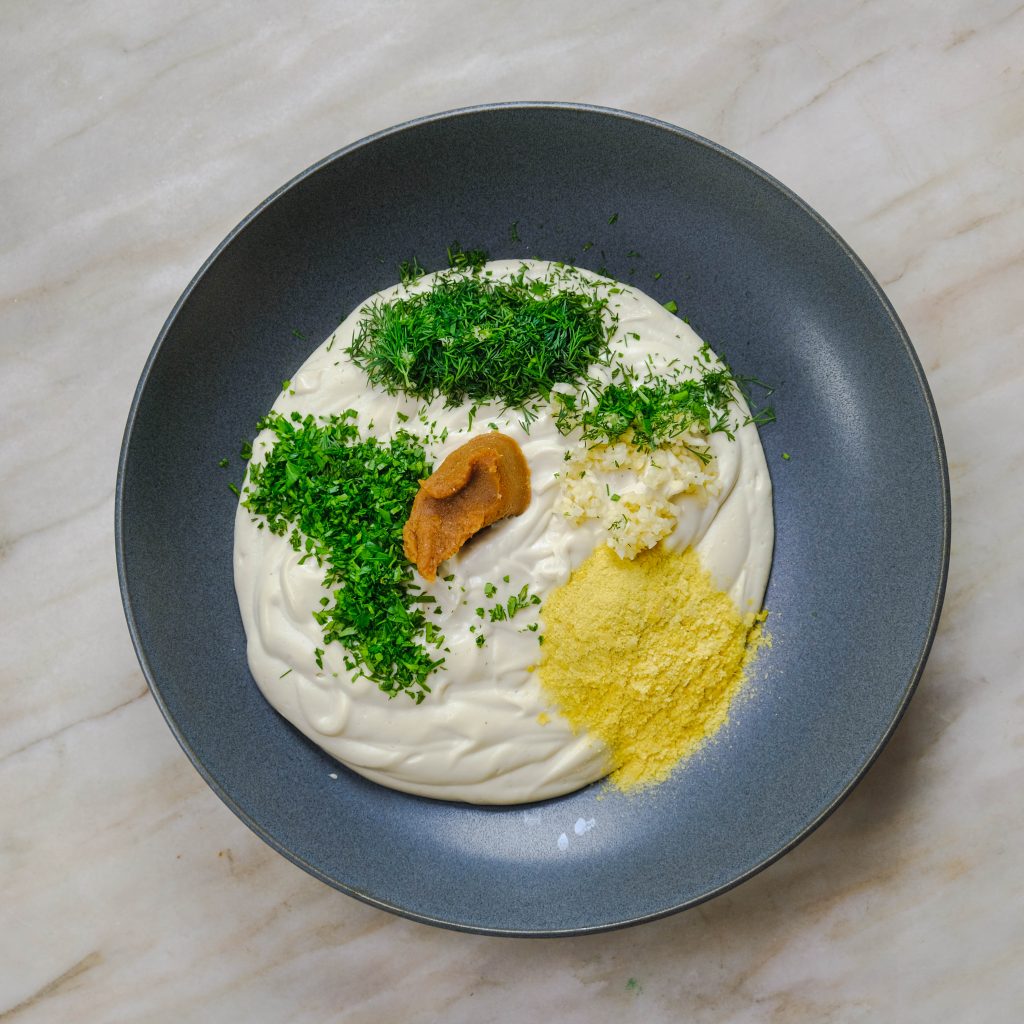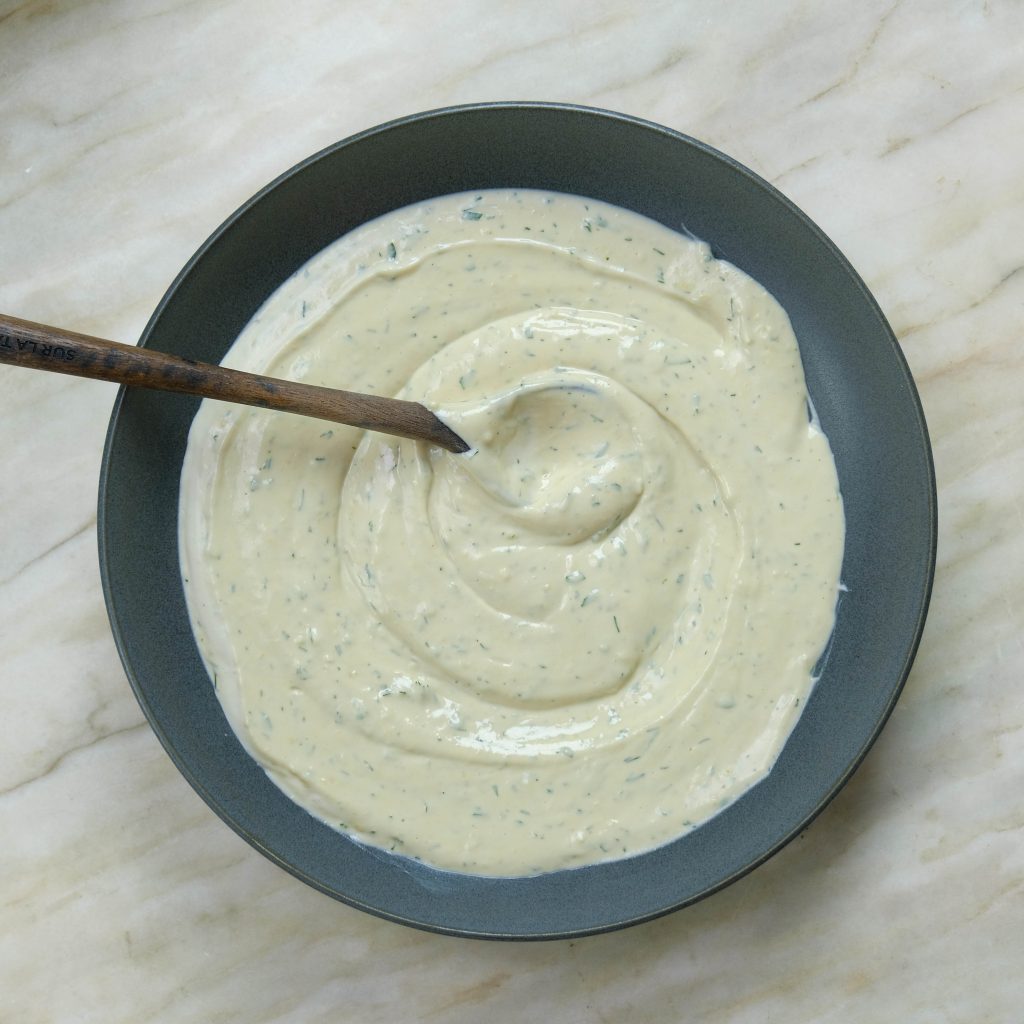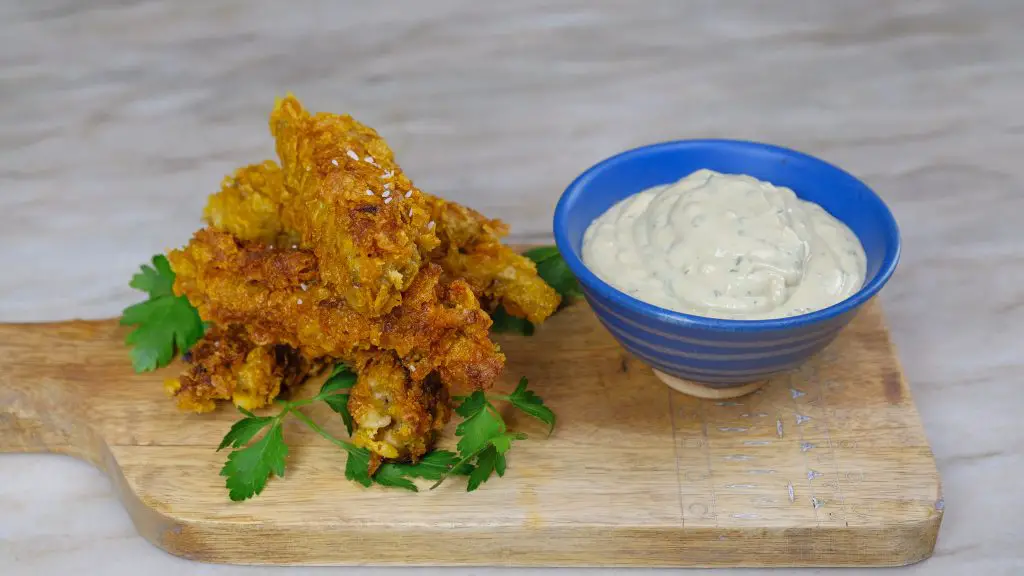 Chefs Tips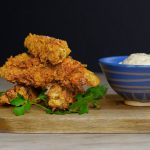 Vegan Mushroom Tenders
With our Vegan Mushroom Tenders, we've crafted a recipe that ticks all the boxes: it's fast, easy, and incredibly tasty.
Print Recipe
Ingredients
King Oyster Mushroom Tenders
Instructions
How to Make King Oyster Tenders
Use a fork to shred the king oyster mushroom. Start at one end of the mushroom, place the fork in the mushroom, firmly press down, and pull the fork down the length. Repeat until the mushroom starts to pull apart.

Place the shredded mushrooms in a large bowl, and add the garbanzo bean flour, seasonings, and salt.

Add the plant milk, and start to mix, the garbanzo flour will start to thicken, and the mixture should hold the shape. If the mixture feels wet and sticky add a tablespoon of garbanzo bean flour.

Form in the shape of a chicken tender.

Use your hands to crumble the cornflakes.

Roll the tender in the flour, and quickly dunk in the plant milk.

Coat the tenders with the cornflakes, and continue to crumble the cornflakes as you press and coat the tenders.

Heat a heavy cast iron pan over medium to medium-low heat. The heat should not be too high we need to balance cooking the inside and creating a crispy golden-brown exterior.

Place the cooked mushroom tenders on a cooling rack and season with salt.
How to Make Vegan Ranch Dressing
Cook the cashew in boiling water for 5 minutes. Drain and rinse the cashews.

Place the cashews, red miso, plant milk, and apple cider vinegar in a high-speed blender and puree until very smooth.

Once smooth add the extra virgin olive oil.

Place the puree in a bowl, and add the minced garlic, nutritional yeast, and chopped herbs. Stir to combine, add the salt.
Notes
Nutritional is for Mushroom Tenders only. Vegan Ranch dressing can be found here. Nutritional Values are an estimate. 
Nutrition
Serving:
1
piece
|
Calories:
196
kcal
|
Carbohydrates:
20
g
|
Protein:
3
g
|
Fat:
11
g
|
Saturated Fat:
2
g
|
Polyunsaturated Fat:
1
g
|
Monounsaturated Fat:
8
g
|
Sodium:
185
mg
|
Potassium:
82
mg
|
Fiber:
1
g
|
Sugar:
3
g
|
Vitamin A:
177
IU
|
Vitamin C:
1
mg
|
Calcium:
40
mg
|
Iron:
2
mg