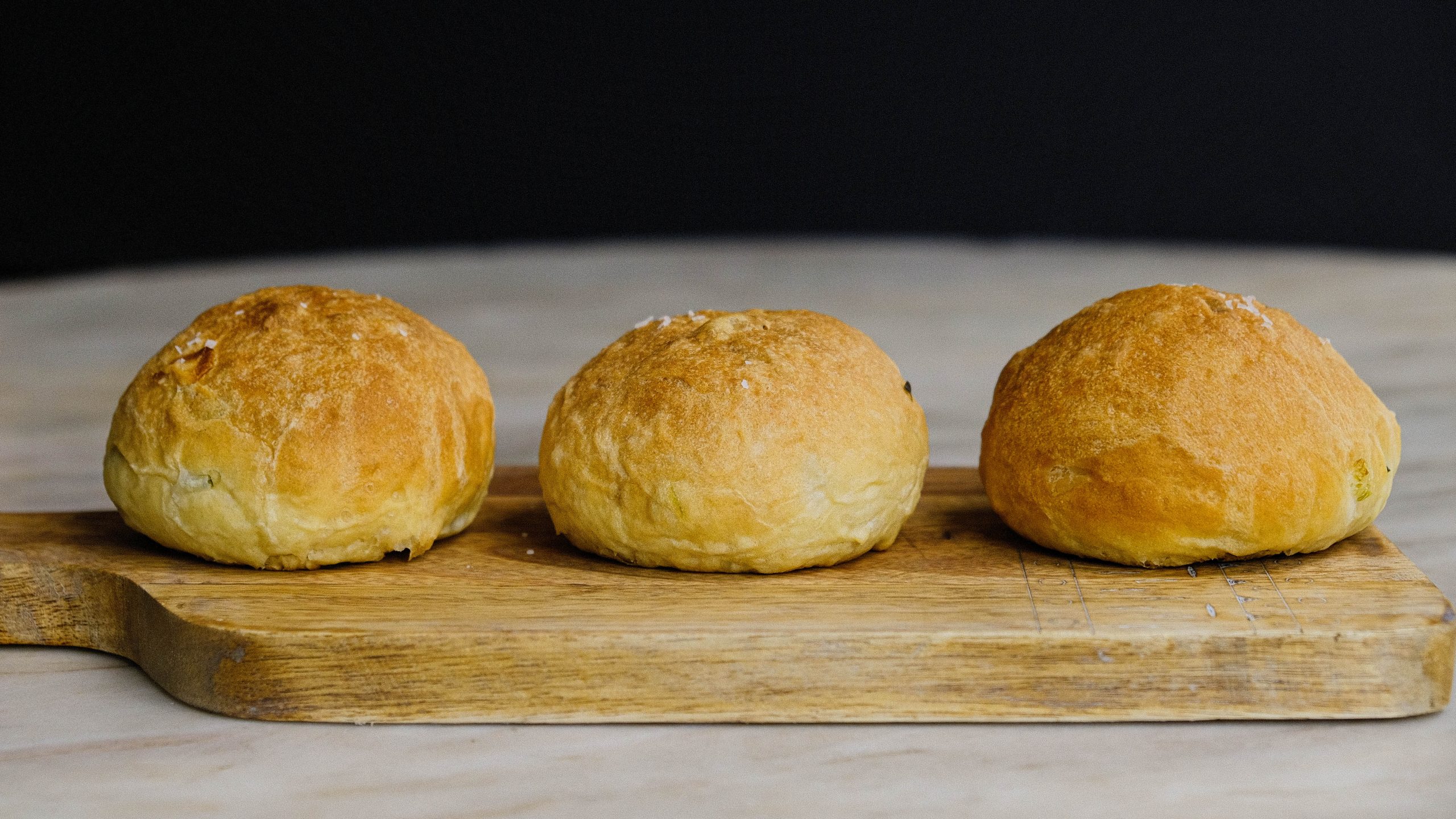 Introduction to Vegan Brioche
I'm so excited to share with you my latest baking adventure: vegan brioche. I'm always looking for ways to recreate classic recipes without any animal products. And let me tell you, this recipe is a game-changer.
Brioche is a French pastry that's famous for its rich, buttery flavor and soft, fluffy texture. It's traditionally made with eggs, milk, and lots of butter, which can make it a challenge to veganize. But with a few simple swaps, I've managed to create a vegan brioche that's just as delicious and indulgent as the original.
For the milk, I use a non-dairy alternative like soy or almond milk, which adds a subtle nuttiness to the dough. And instead of butter, I use vegan butter that's just as creamy and flavorful.
The result? A brioche that's just as rich and indulgent as the traditional recipe, but with a slightly nutty undertone that adds a whole new dimension of flavor. It's perfect for breakfast, brunch, or even a sweet treat with tea or coffee. Try making them into buns for our Lentil Burger or Korean-style Sloppy Joes. You'll love them!
But the best part? This vegan brioche is surprisingly easy to make. With a little bit of patience and a few simple ingredients, you can have a batch of freshly baked brioche in no time. So why not give it a try? Whether you're a seasoned vegan or just looking to try something new, I guarantee you won't be disappointed.
How to Make Vegan Brioche
Chefs Tips
Vegan Brioche
This vegan brioche recipe is perfect for homemade burger buns, brioche loaf, or braided brioche loaf. In this recipe, we've added scallions which is optional.
Print Recipe
Ingredients
3 ¾

cups

all-purpose flour

¼

cup

sugar

1

tsp

salt

kosher

2 ¼

tsp

dry active yeast

(1 pack)

⅓

cup

vegan butter

+ 2 Tbsp for glazing on top

1 ¼

cup

plant milk

1

cup

scallions

sliced (optional)

1

pinch

flaky sea salt

for the tops of the bun
Instructions
How to Make Vegan Brioche
Preheat the oven to 350 degrees.

Gently warm the plant milk, making sure it does not get above 100 degrees. If the plant milk is too hot it will kill the yeast. Just barely warm is perfect and it will activate the yeast.

Add the sugar and yeast to the milk. Stir to mix, dissolving the yeast and sugar.

Melt the vegan butter over low heat. Add the scallions stir to wilt and remove from the heat. (for plain brioche, omit the scallions)

Combine the milk, butter, and scallion mixture, in a Kitchen Aid mixer, and add the salt. Using the paddle attachment mix on low speed.

Add the flour and start to mix on low speed, as the dough starts to come together increase the speed a little. Knead the dough, in the mixer, for 8 minutes.

The dough is on the right track if it is pulling away from the sides and cleaning the dough off the bottom. If this is not happening add one tablespoon of flour at a time until the dough starts to pull away from the sides.

Remove the dough from the mixing bowl. Place the dough on a lightly floured surface; knead the by hand a few time to get a feel for the dough. It should feel smooth and not sticking to the cutting board.

Lightly oil a large bowl, and place the dough in the bowl. Cover the dough and place it in a warm place. The dough needs to rise by double, about 30-35 minutes.

Once the dough has risen, press the dough down and fold it a few times.

Portion the dough into 3.5 ounces balls.

Form the balls into tight and smooth balls. Place on a baking sheet. Make sure to give enough space between each bun to allow proofing.

Cover the buns with a towel, and place them in a warm place allowing them to double in size. Around 15-20 minutes.

Very gently brush the melted butter on top of the buns, and sprinkle the salt on top.

Bake until golden brown. Around 20 minutes.
Notes
Nutritional values are an estimate.
Nutrition
Calories:
300
kcal
|
Carbohydrates:
49
g
|
Protein:
6
g
|
Fat:
8
g
|
Saturated Fat:
2
g
|
Polyunsaturated Fat:
2
g
|
Monounsaturated Fat:
3
g
|
Trans Fat:
0.05
g
|
Sodium:
351
mg
|
Potassium:
107
mg
|
Fiber:
2
g
|
Sugar:
9
g
|
Vitamin A:
618
IU
|
Vitamin C:
2
mg
|
Calcium:
64
mg
|
Iron:
3
mg