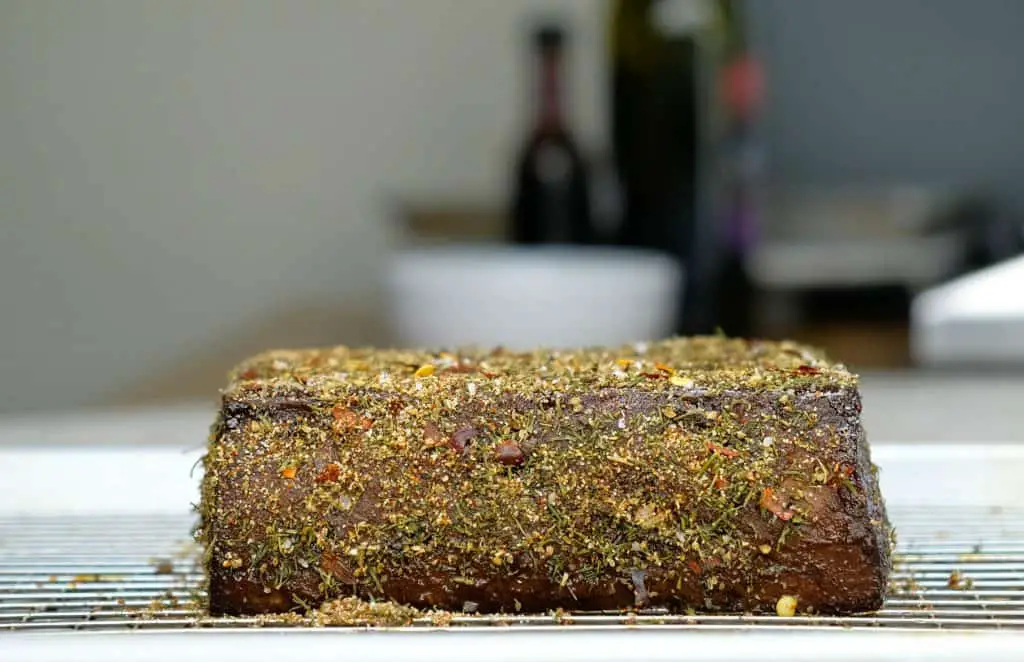 50-Hour Tofu Steak sounds daunting, most of the time is spent brining, freezing, and thawing. We've paired it with Braised Potatoes, Vegan Creamed Spinach, and Shiitake Mushroom Sauce you're going to love.
Freezing and then thawing the tofu changes the cellular structure of the tofu making its texture more "meaty". The marinade brings big umami flavors to transform tofu into vegan steak.
How To Make 50-Hour Tofu Steak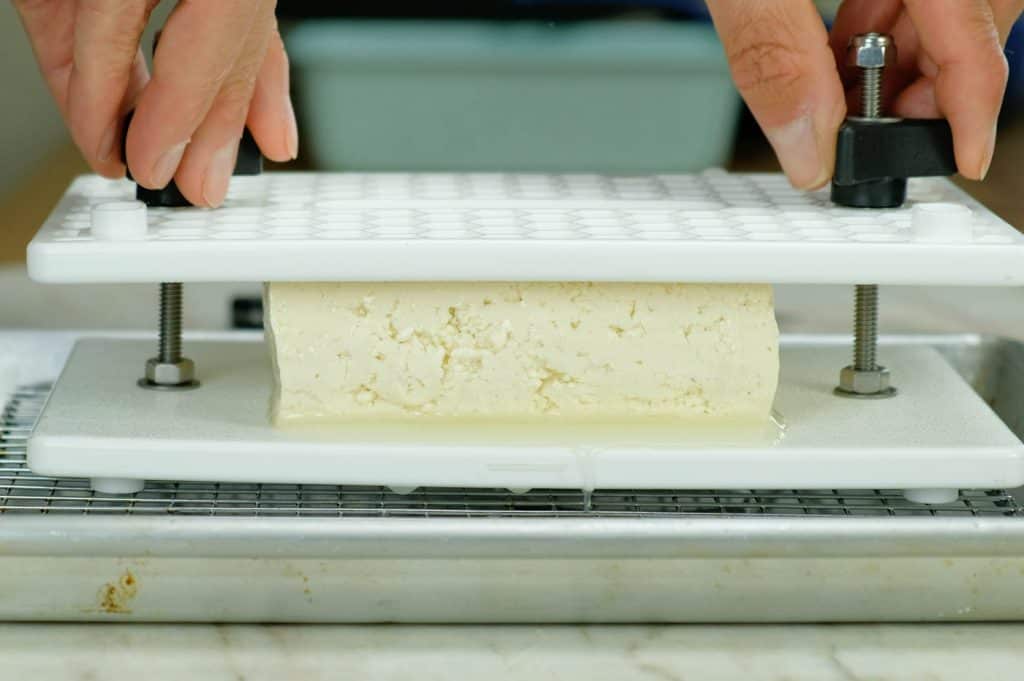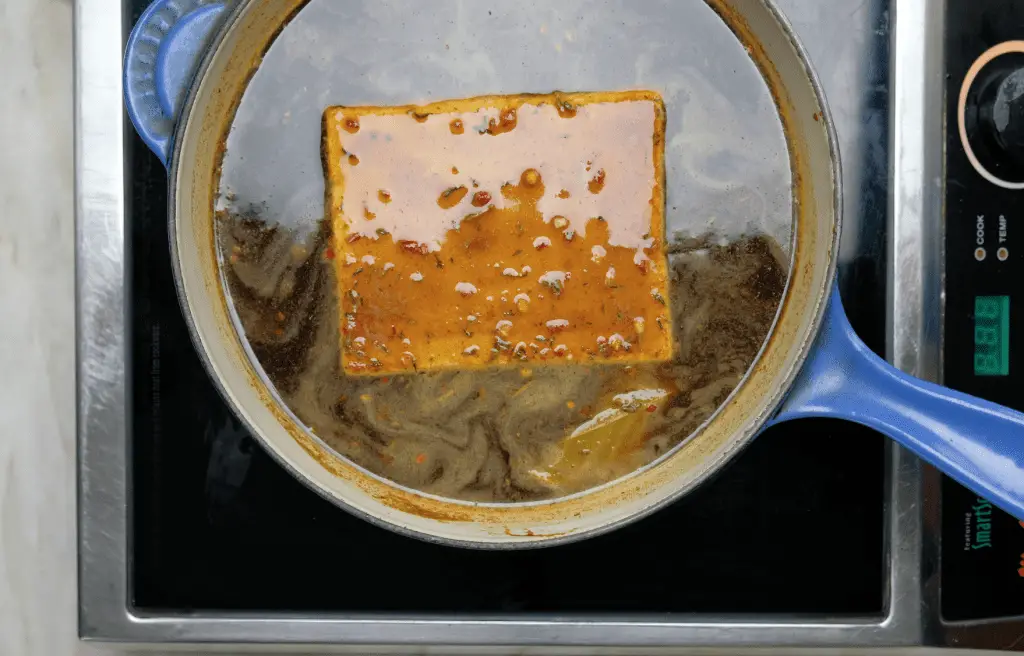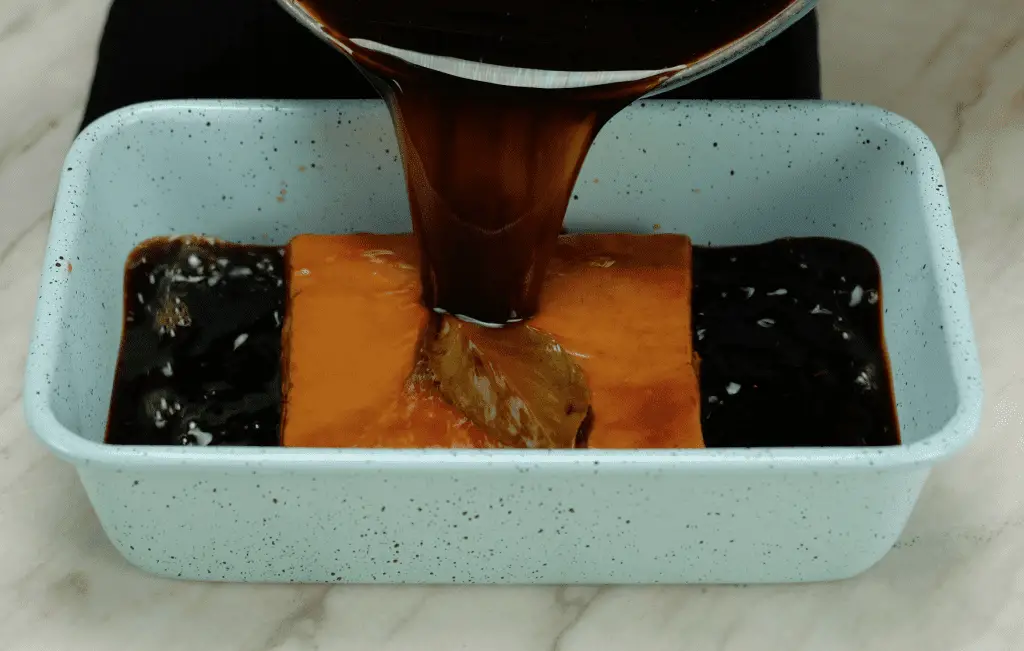 How to Make Dijon Mustard Glaze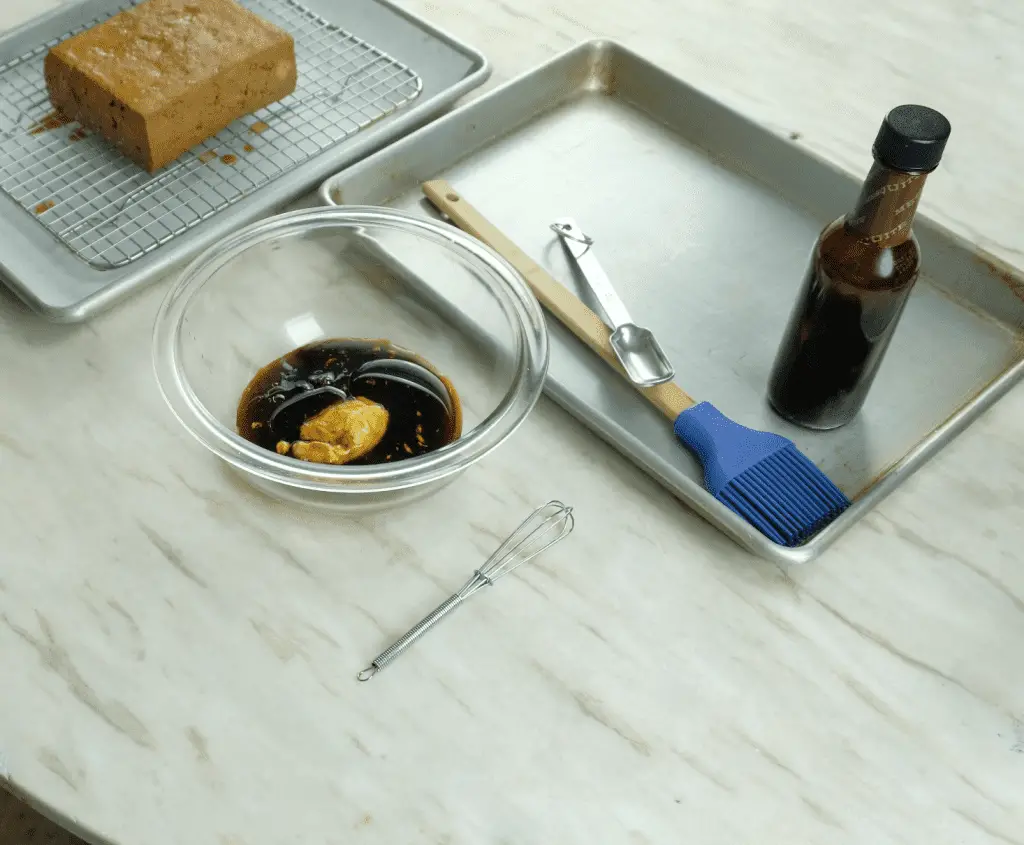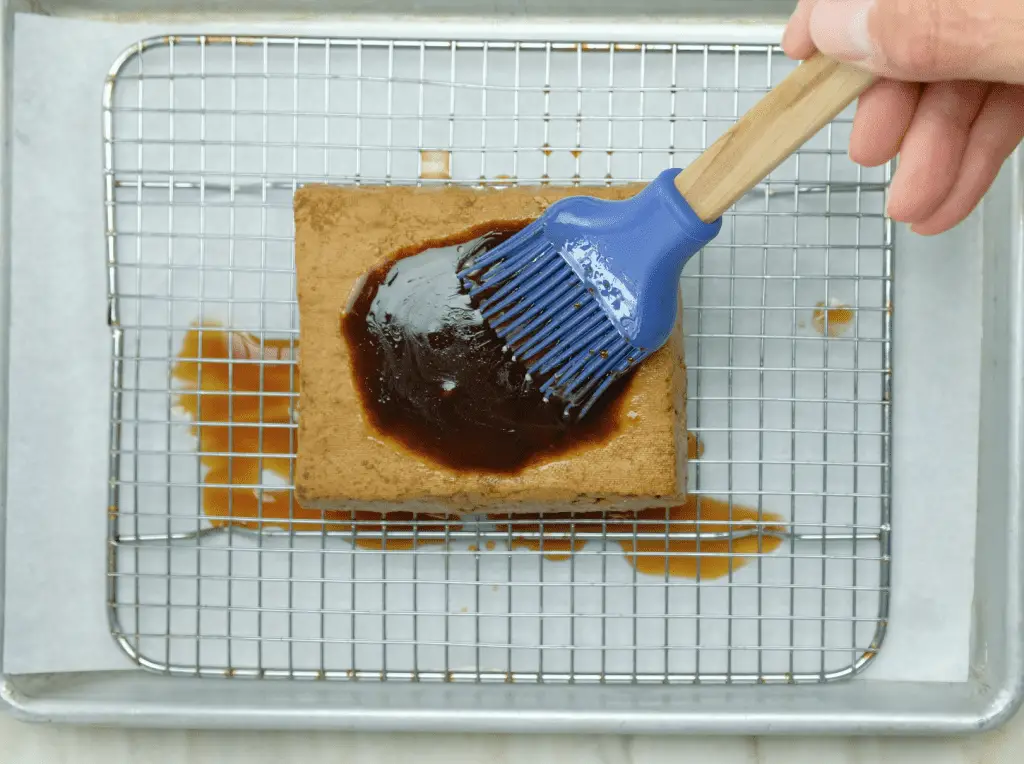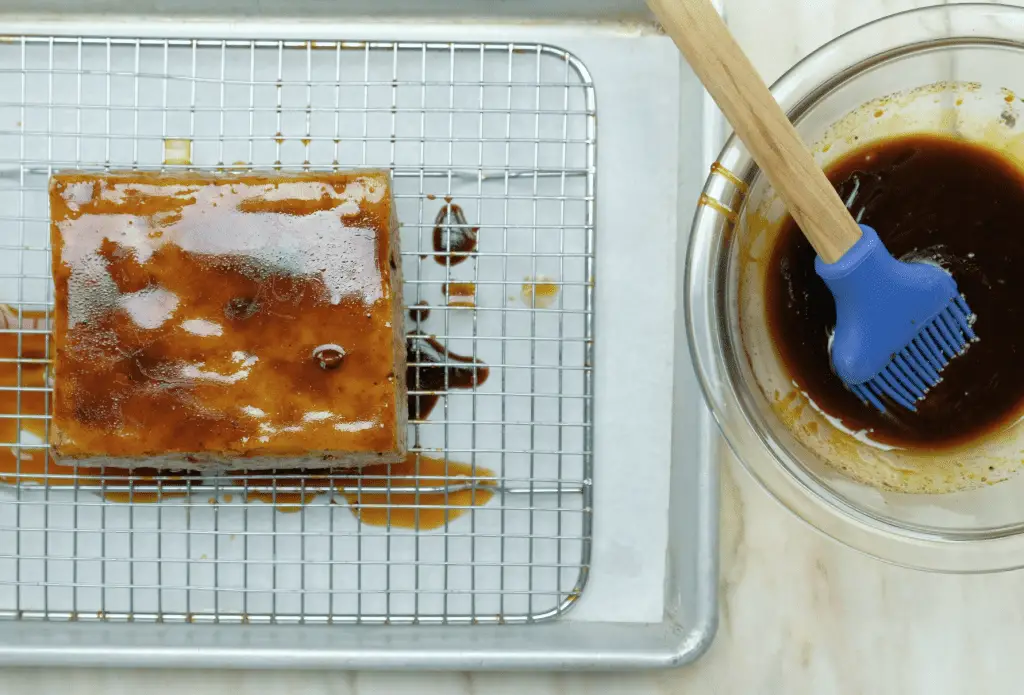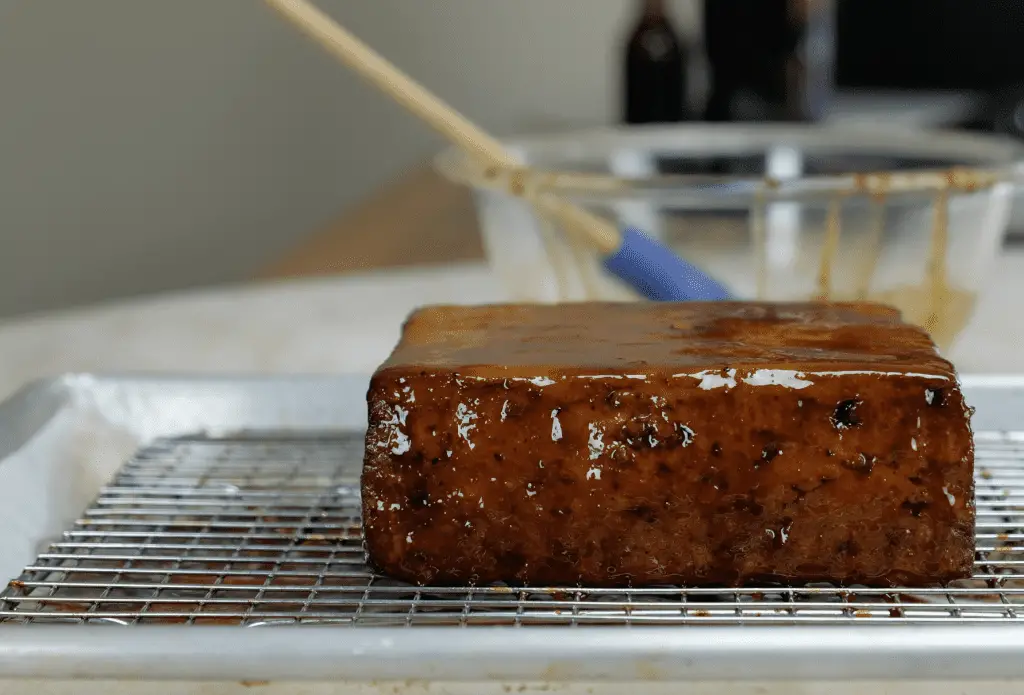 How to Make a Spice Rub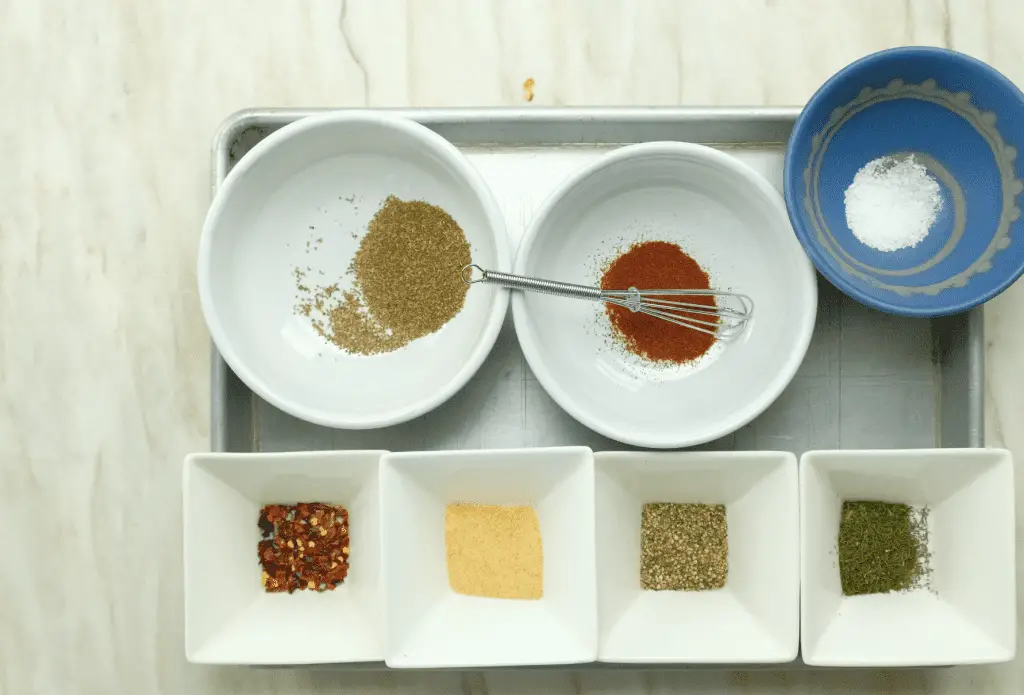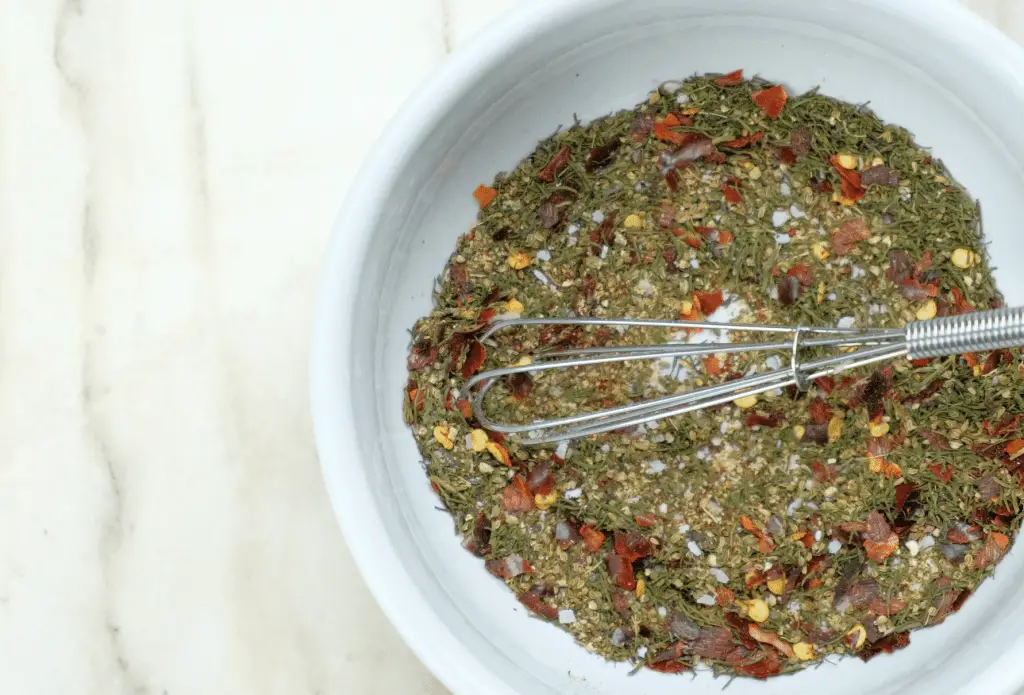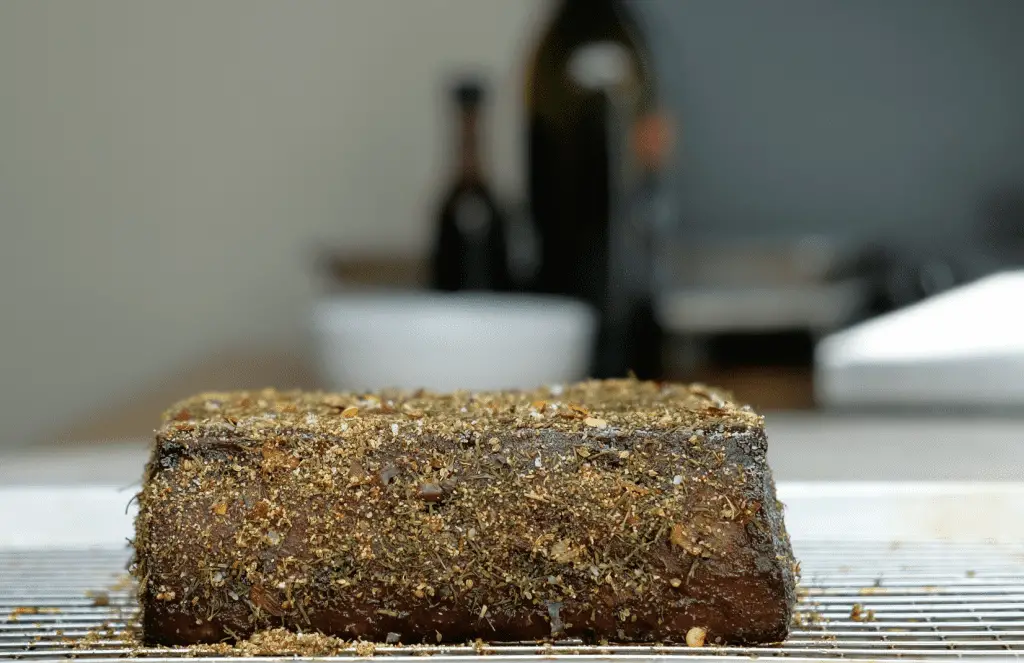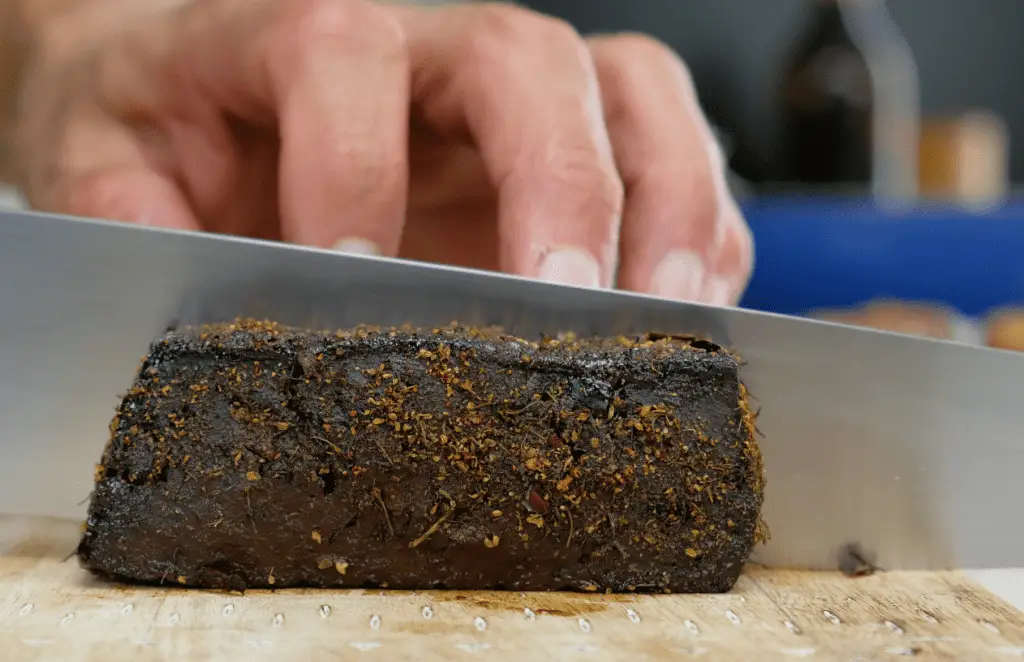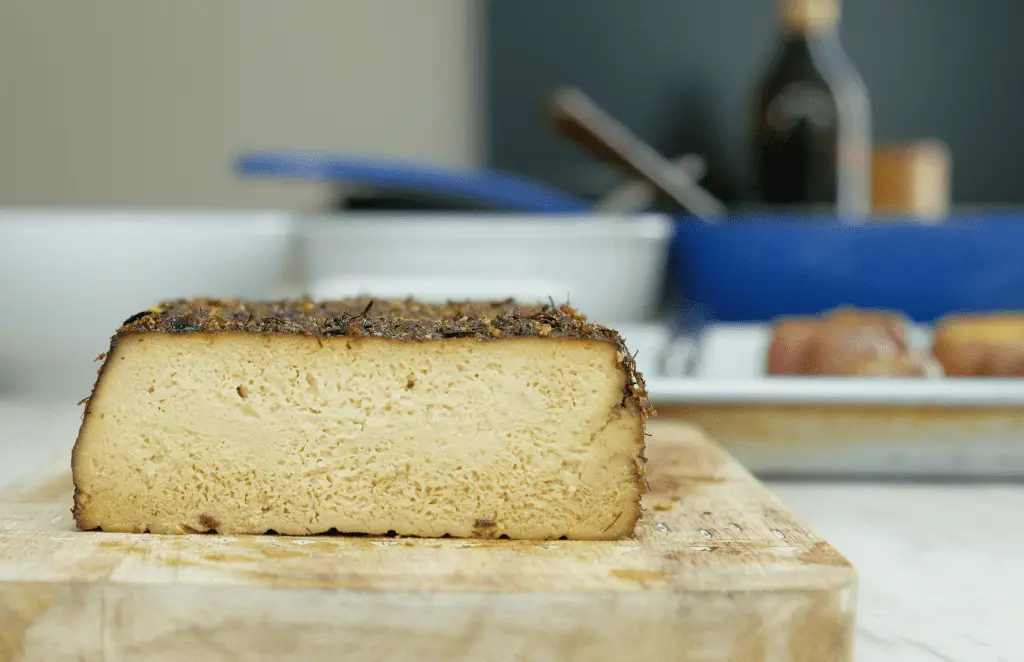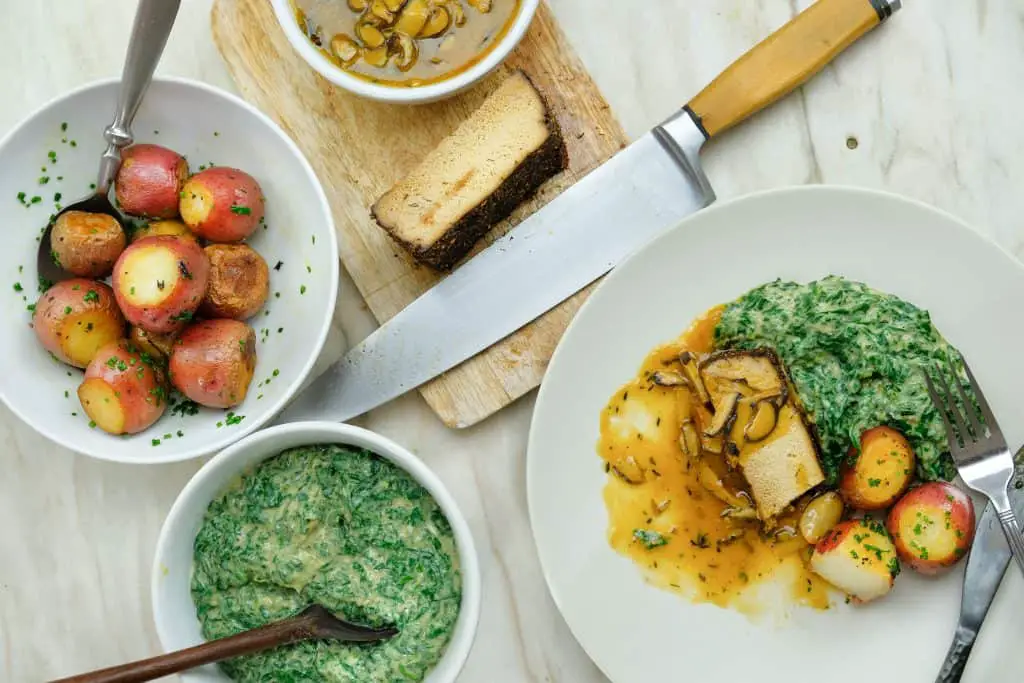 Chefs Tips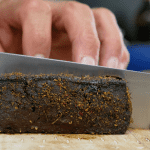 50 Hour Tofu Steak
Print Recipe
Instructions
How to brine tofu
Press the tofu for 20 – 30 minutes slowly increasing the pressure. However, do not apply so much pressure that the tofu starts to bulge and burst. The purpose is to gently remove as much water as possible without damaging the tofu.

Place all brine ingredients in a pot, except the tofu. Cooking over low heat for 20 minutes.

Place the pressed tofu into the brine. Cook for 20 minutes on a very low simmer.

Place the tofu in a freezer-safe container, and allow the brine to cool for 10 minutes. Pour the brine over the tofu, and place the bay leaf on top of the tofu. Place in the freezer for 24 hours.

Remove the tofu and place it in the refrigerator to thaw for 24 hours.
How to make Molasses Dijon mustard glaze
Combine all of the ingredients. Whisk to emulsify.
Spice Mixture Instruction
Combine all ingredients and whisk to incorporate.
How to roast tofu steak
Preheat the oven to 350 degrees.

Set up a baking sheet lined with parchment paper, and place a cooling rack on the baking sheet. Remove the tofu from the brine, placing it on the cooling rack.

Brush the molasses mustard glaze on the tofu.

Place the tofu in the oven. Glaze the tofu after 15 minutes, and again in another 15 minutes.

Increase the oven temperature to 400 degrees. Glaze and cook the tofu for 30 minutes,

Increase the oven to 425 degrees. Rub the tofu steak with spice rub, and cook for 10 minutes.

Allow the tofu steak to rest for 5 minutes, it is now ready to serve.
Notes
Nutritional values are an estimate.
Nutrition
Calories:
360
kcal
|
Carbohydrates:
52
g
|
Protein:
12
g
|
Fat:
12
g
|
Saturated Fat:
2
g
|
Polyunsaturated Fat:
4
g
|
Monounsaturated Fat:
7
g
|
Sodium:
2129
mg
|
Potassium:
591
mg
|
Fiber:
3
g
|
Sugar:
41
g
|
Vitamin A:
1284
IU
|
Vitamin C:
1
mg
|
Calcium:
224
mg
|
Iron:
4
mg