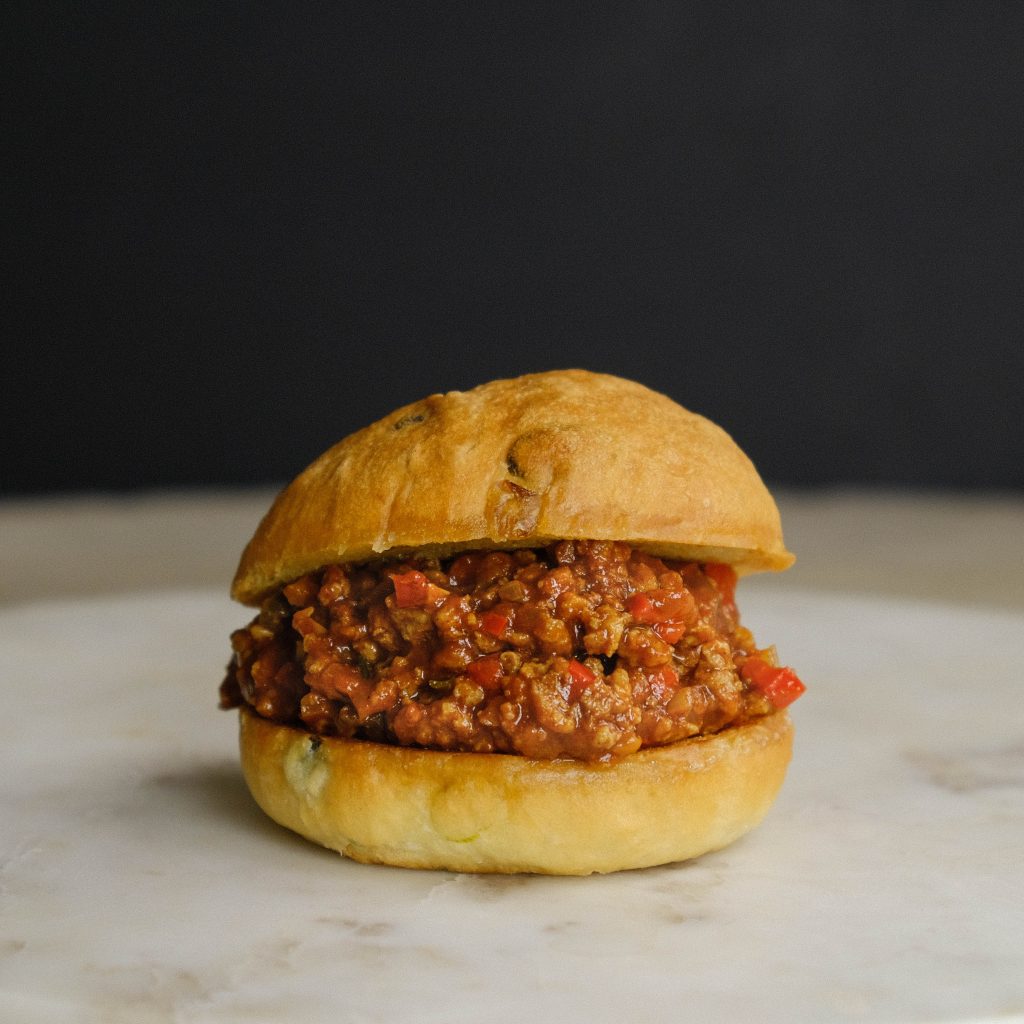 Introduction for Korean Sloppy Joes
I'm thrilled to share with you my latest recipe creation: vegan Korean-style sloppy joes made with Haché, a textured sunflower seed protein. All in all, I'm always looking for new ways to create delicious and satisfying meals that are plant-based and packed with protein. Additionally, this recipe does not disappoint.
Haché – Allergen-free Meat Subsitute
When I first heard about Haché, I was intrigued by its unique texture and versatility. As a result, it's made from sunflower seeds that have been textured to resemble ground meat, which makes it an excellent alternative to traditional meat-based proteins. Another key point, it's packed with protein (10 g per serving) and other essential nutrients, making it a great choice for anyone looking to add more plant-based protein to their diet. It's very low in calories. Additionally, it's gluten-free, soy-free, nut-free, and cholesterol-free. Moreover, it's considered to be a non-allergen product. This is great news for folks who are in need of healthy non-allergen vegan products.
How to make Korean- style vegan sloppy joes
Basically, I've combined the bold and spicy flavors of Korean cuisine with the classic American comfort food of sloppy joes. Consequently, the result is a delicious and hearty sandwich that's packed with flavor and texture. The Haché, a textured sunflower seed protein, gives the dish a meaty texture and a nutty flavor that pairs perfectly with the Korean-style sauce.
Meanwhile, to make the Korean-style sauce, I use a blend of gochujang (a Korean chili paste), soy sauce, rice vinegar, and other ingredients to create a sweet, savory, and slightly spicy flavor that's irresistible. Furthermore, I also add in some chopped vegetables, like onion, garlic, and bell pepper, for added nutrition and texture.
How to serve vegan sloppy joes
Finally, serve the sloppy joes on our vegan brioche bun, these vegan Korean-style sloppy joes are a filling and flavorful meal that's sure to please. Plus, they're easy to make and can be ready in just 30 minutes. Your taste buds (and your body) will thank you!
What You Need…
How to Make Vegan Korean Sloppy Joes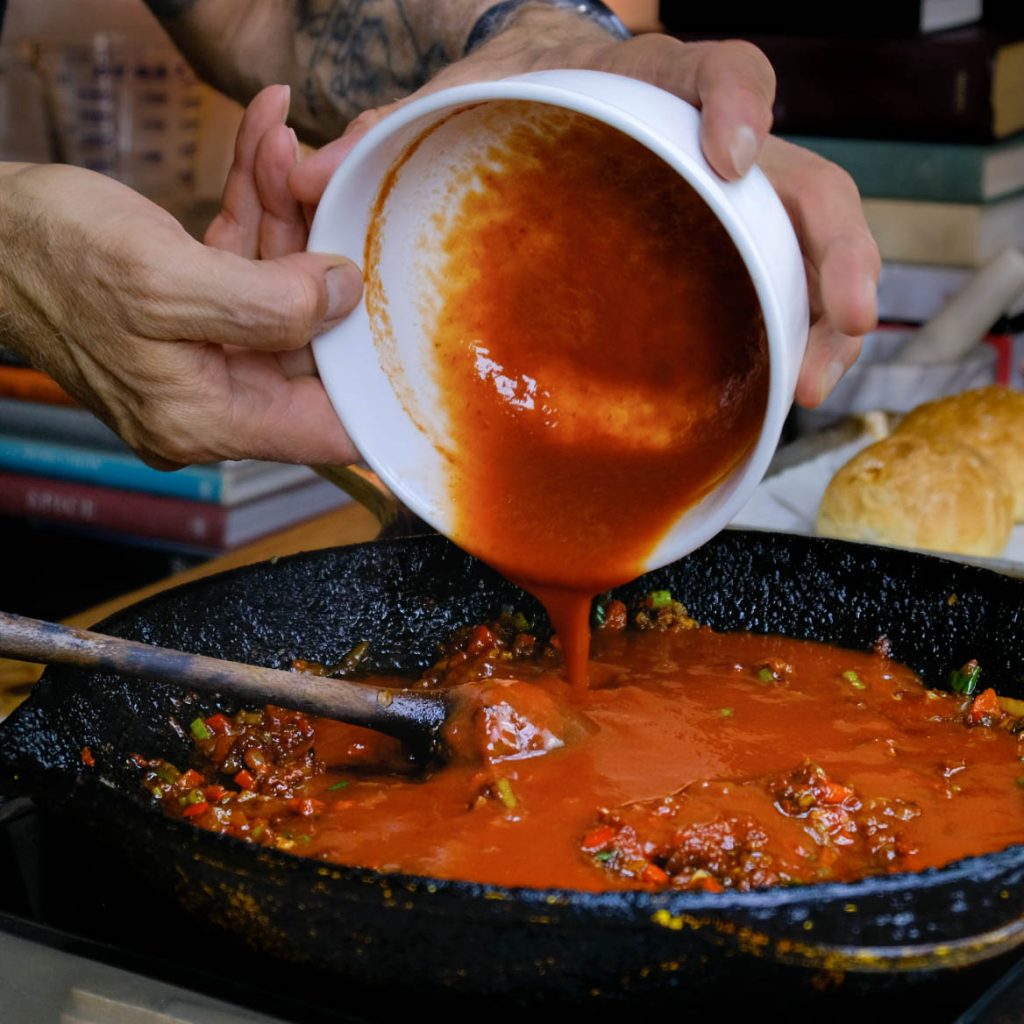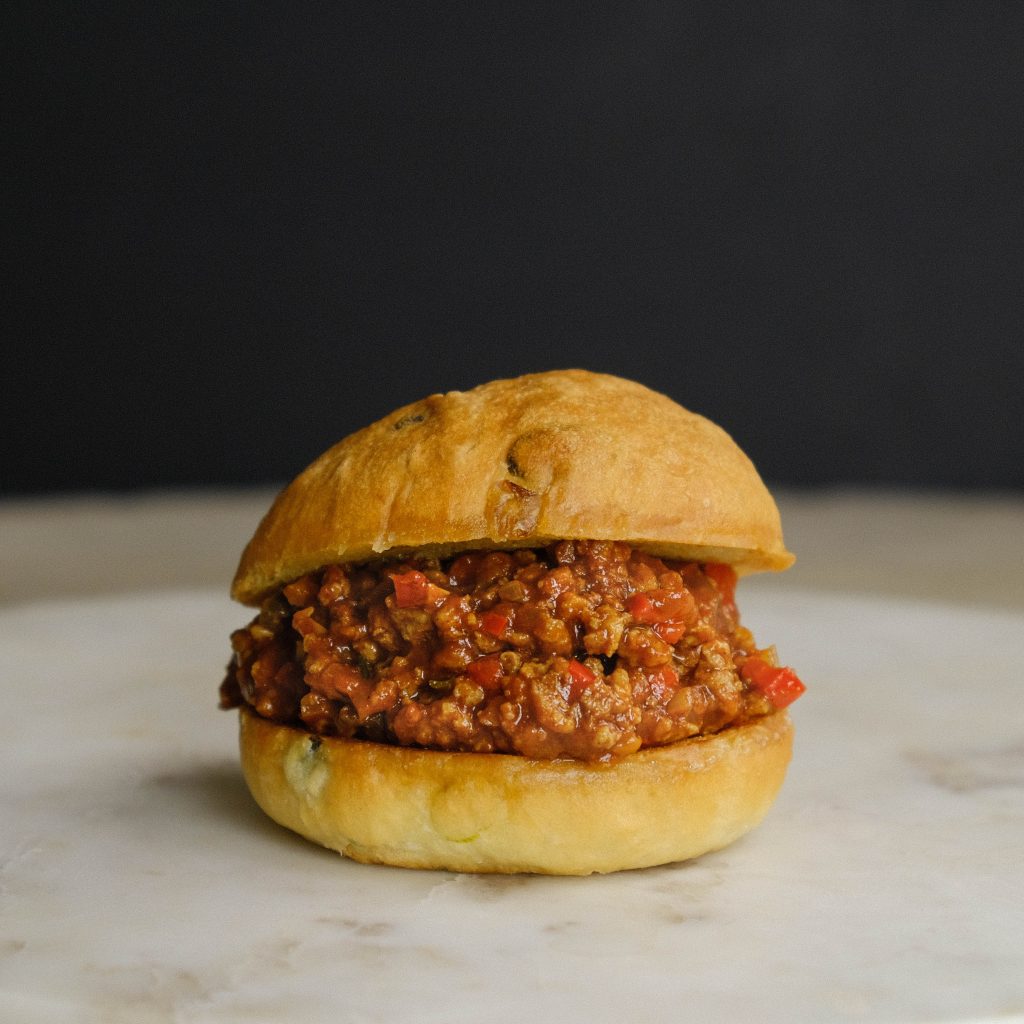 Chefs Tips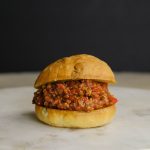 Korean-Style Sloppy Joe
Korean-style sloppy joes recipe made with Haché a textured sunflower protein, creating bold Korean flavors. This recipe is perfect for a weeknight dinner or weekend gathering. Plus, it's quick and easy to make, so you can enjoy a delicious meal in no time.
Print Recipe
Instructions
How to make Korean style Vegan Sloppy Joes
Bring two cups of water to a boil. Add the Hache, and stir to combine. Soak for 20 minutes.

Rinse and drain, squeeze the Hache to remove as much water as possible.

Rough chop the Hache, this does not need to be perfect. We're looking to reduce the size of the Hache to small pieces.

Heat a large sauté pan over medium heat, add the extra virgin olive oil, saute the onions and garlic cook until a light caramelization has accrued.

Add the diced peppers, continue to cook, and caramelize the vegetables.

Reduce the heat to low, add a dash of extra virgin olive oil, add the spices, continue cooking, and stir for 1 minute.

Cook the tomato paste and gochujang for one minute, stirring to combine.

Add the tomato sauce, stir evenly combine all of the ingredients, and add the Hache.

Stir to mix, cooking over low heat for 20 minutes. Stir and scrape the bottom of the pan.

The Korean sloppy Joe should be thick, with the liquids reduced, and rich in flavor.

Serve on toasted Vegan Brioche Buns or your favorite hamburger bun.
Notes
Nutritional values are an estimate.
Nutrition
Calories:
136
kcal
|
Carbohydrates:
24
g
|
Protein:
14
g
|
Fat:
1
g
|
Saturated Fat:
0.2
g
|
Polyunsaturated Fat:
1
g
|
Monounsaturated Fat:
0.2
g
|
Sodium:
848
mg
|
Potassium:
966
mg
|
Fiber:
9
g
|
Sugar:
9
g
|
Vitamin A:
3306
IU
|
Vitamin C:
62
mg
|
Calcium:
105
mg
|
Iron:
4
mg