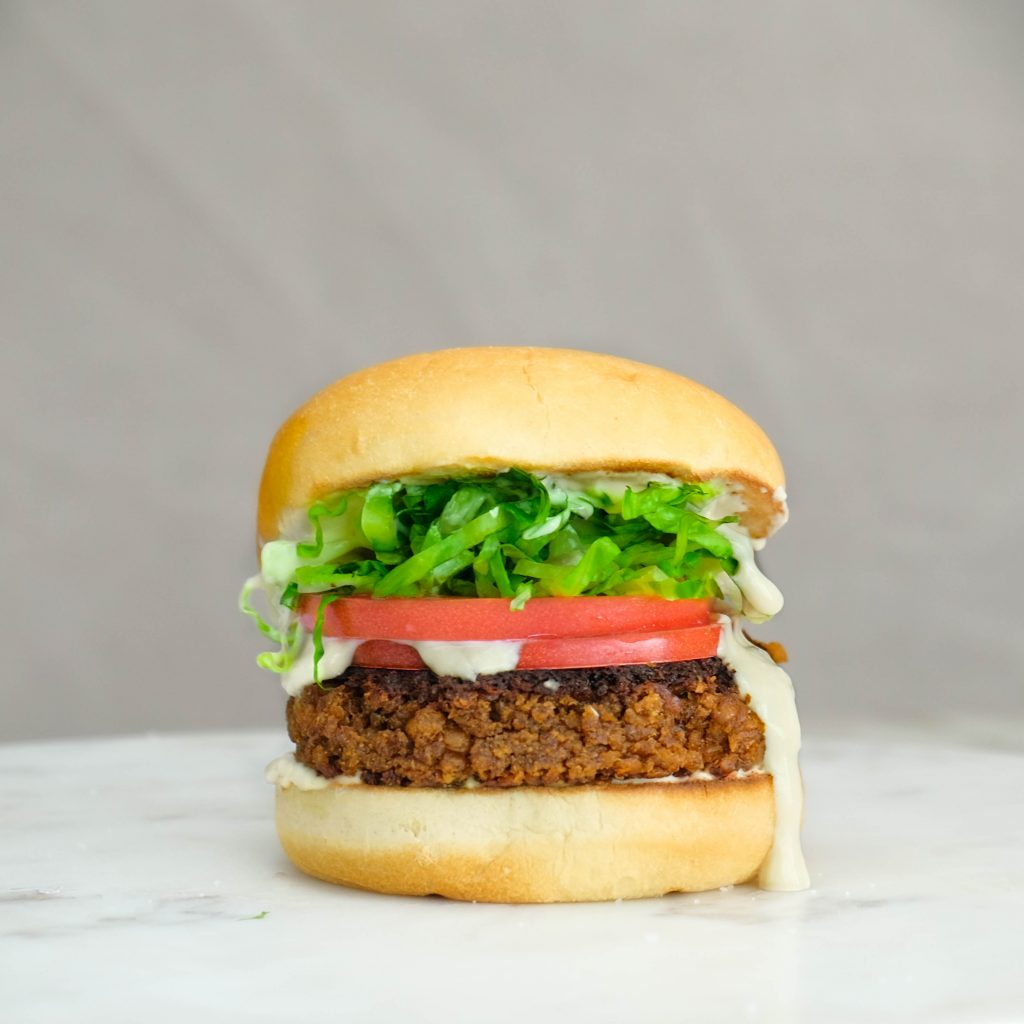 Everyone needs a Vegan Lentil Burger recipe in their life! It's healthy, full of fiber, high in healthy plant-based protein, and yes, full of umami. Deep robust flavors from the combination of spices, soy sauce, and black vinegar combinations are the key. This vegan lentil burger has a crisp caramelized exterior, yet a moist interior that has retained the structure that you expect from a vegan burger. In our chef's tips, you will learn just how diverse this vegan lentil burger can be. It's so good that this will become your go-to recipe whenever you want to make a burger, sausage patty, or even a vegan meatball.
How To Make Lentil Burgers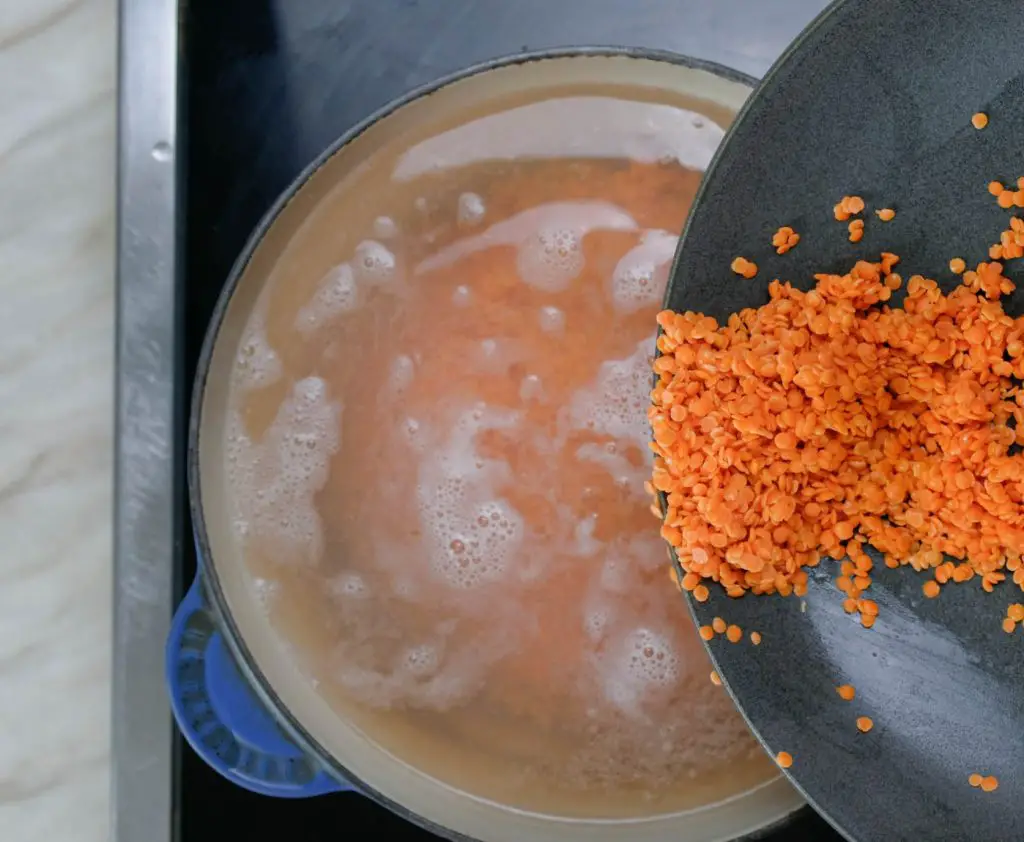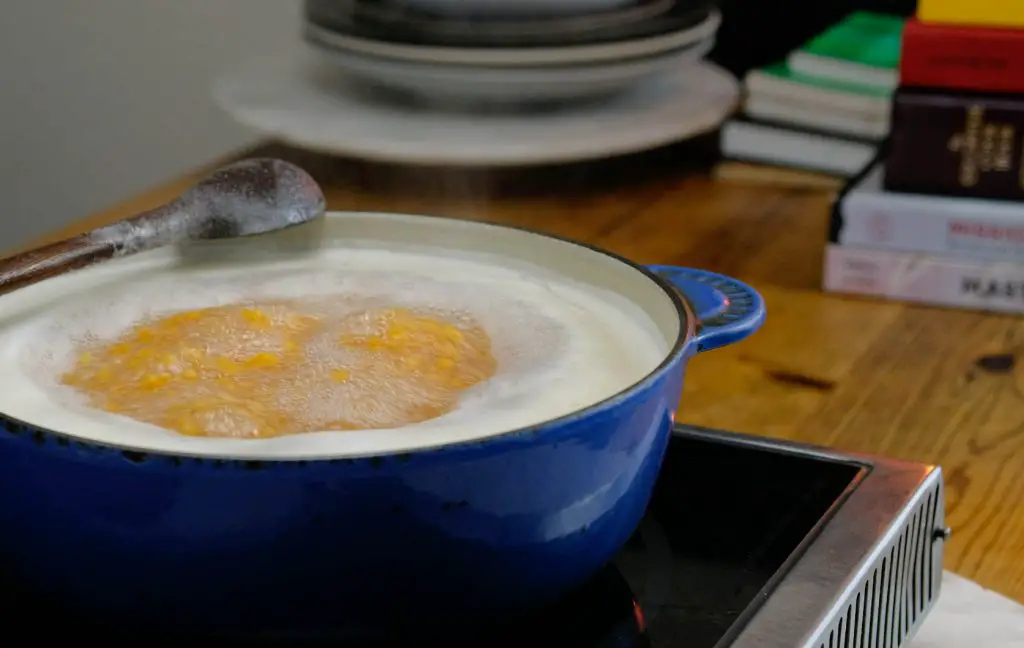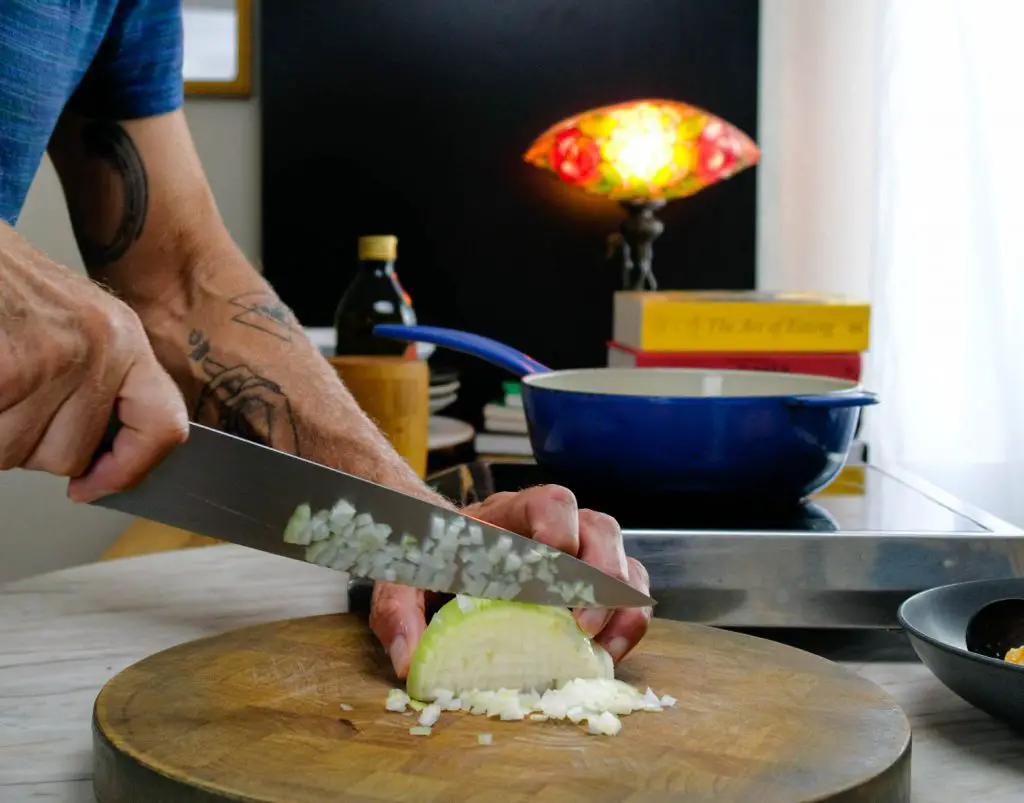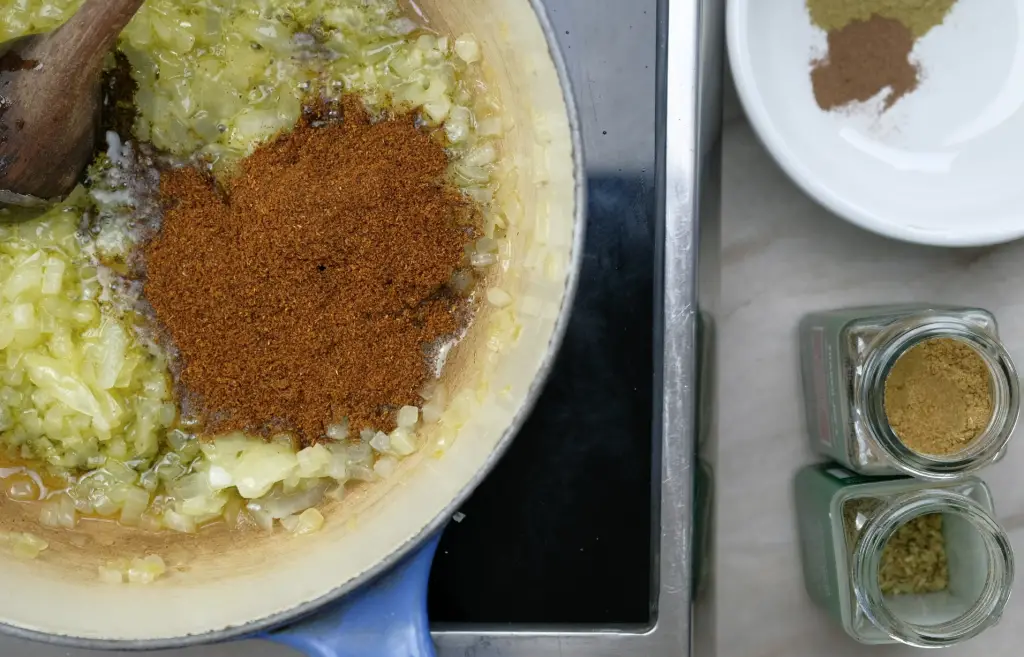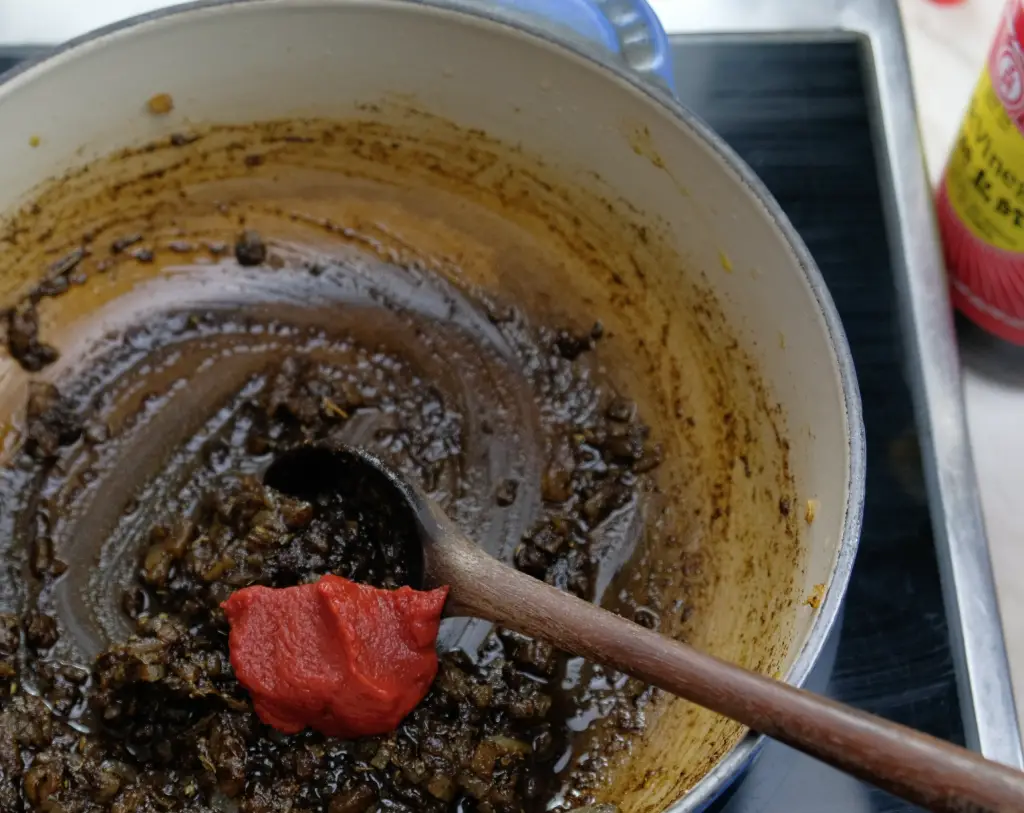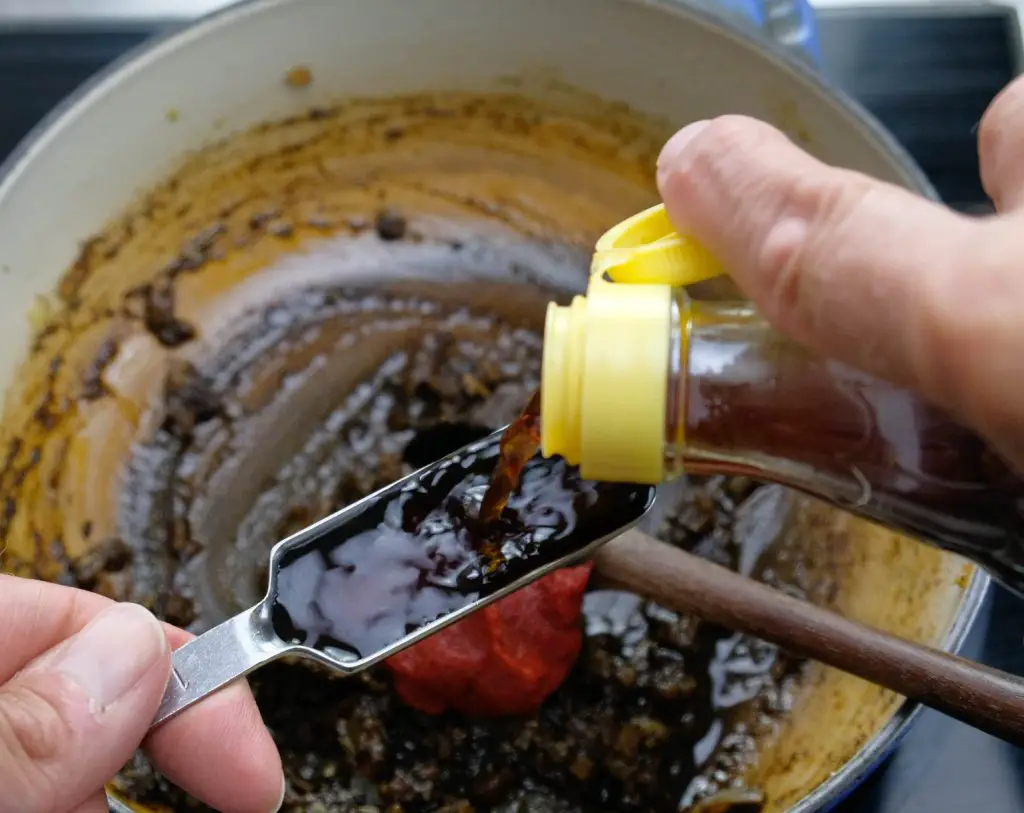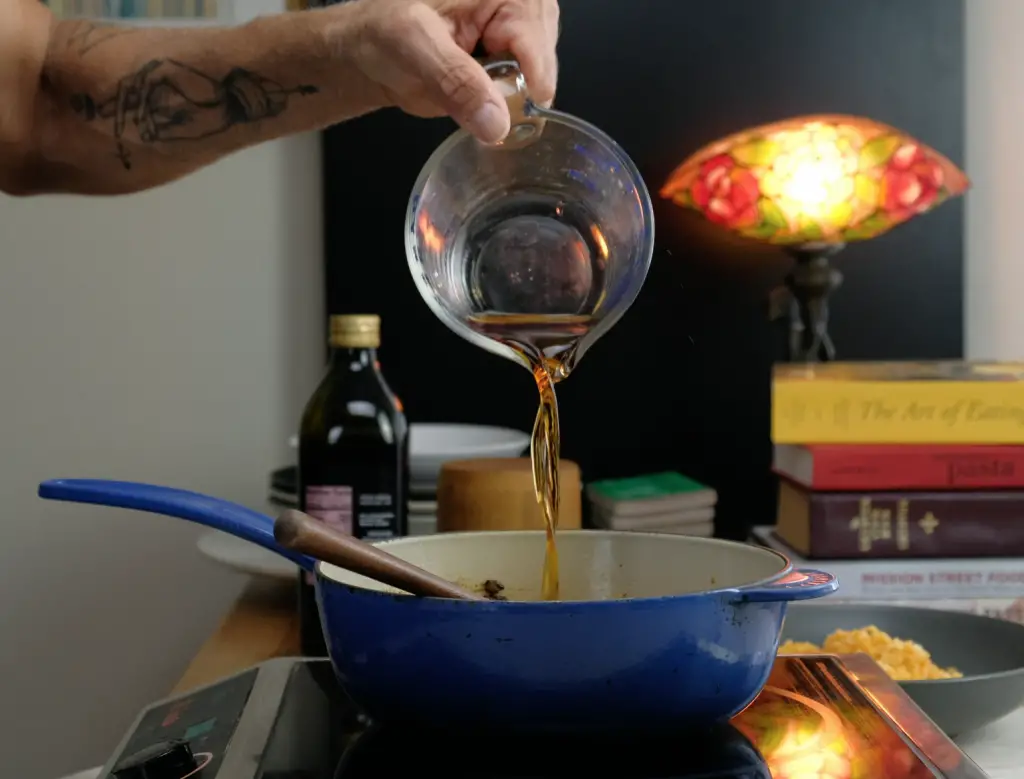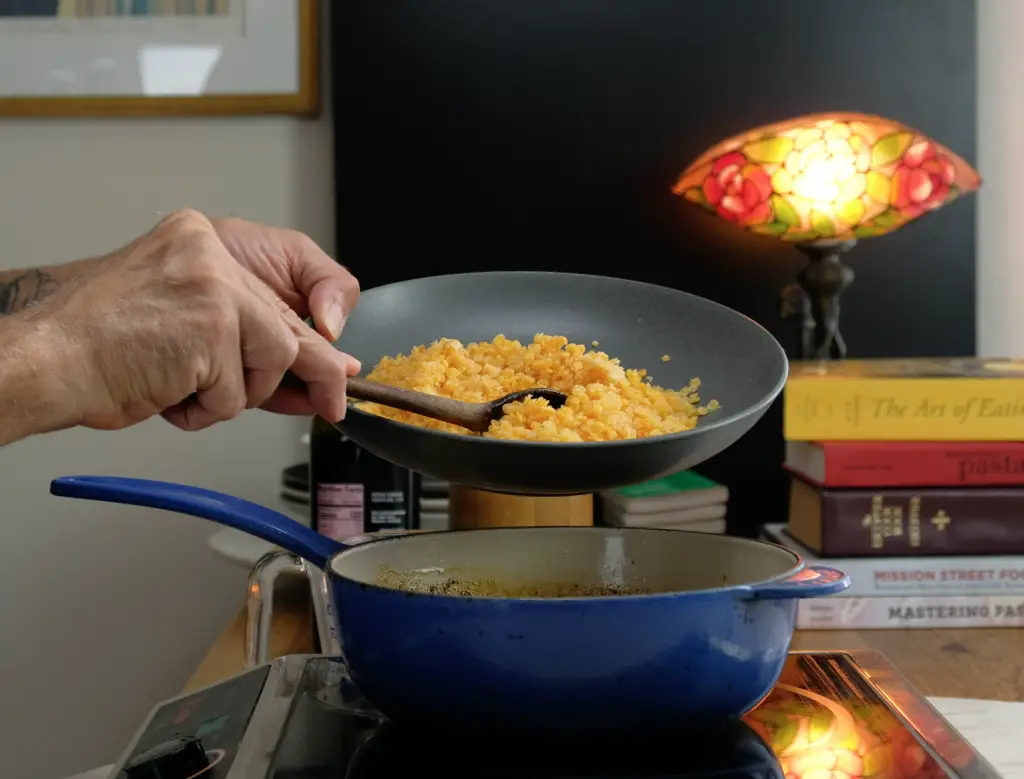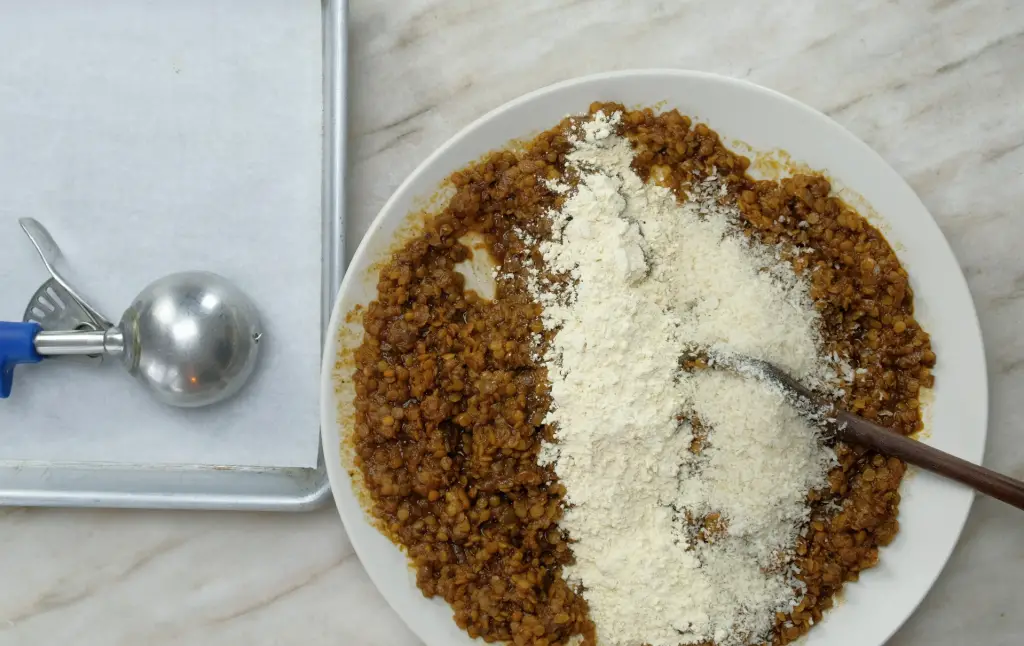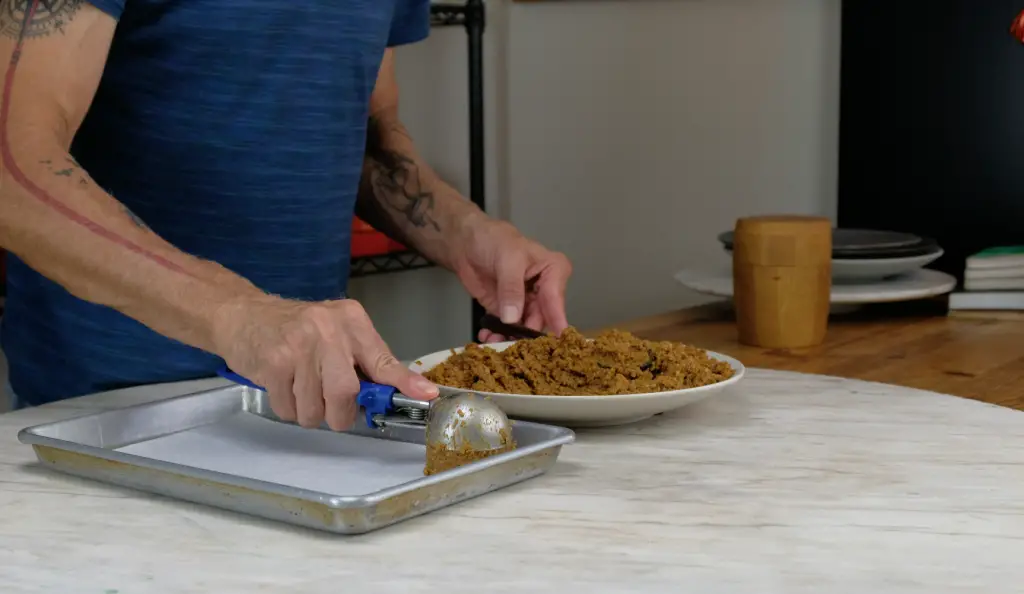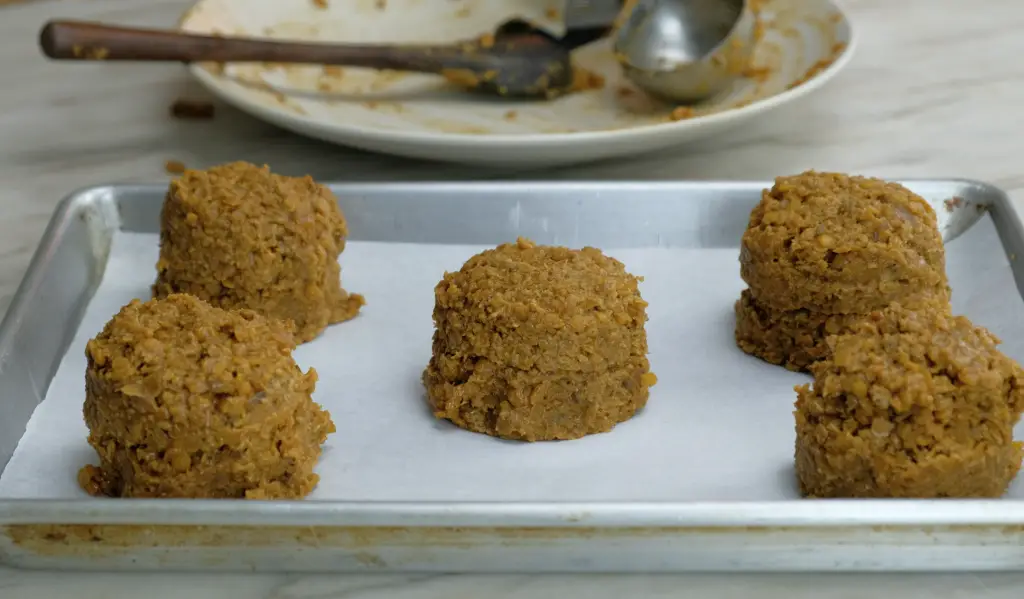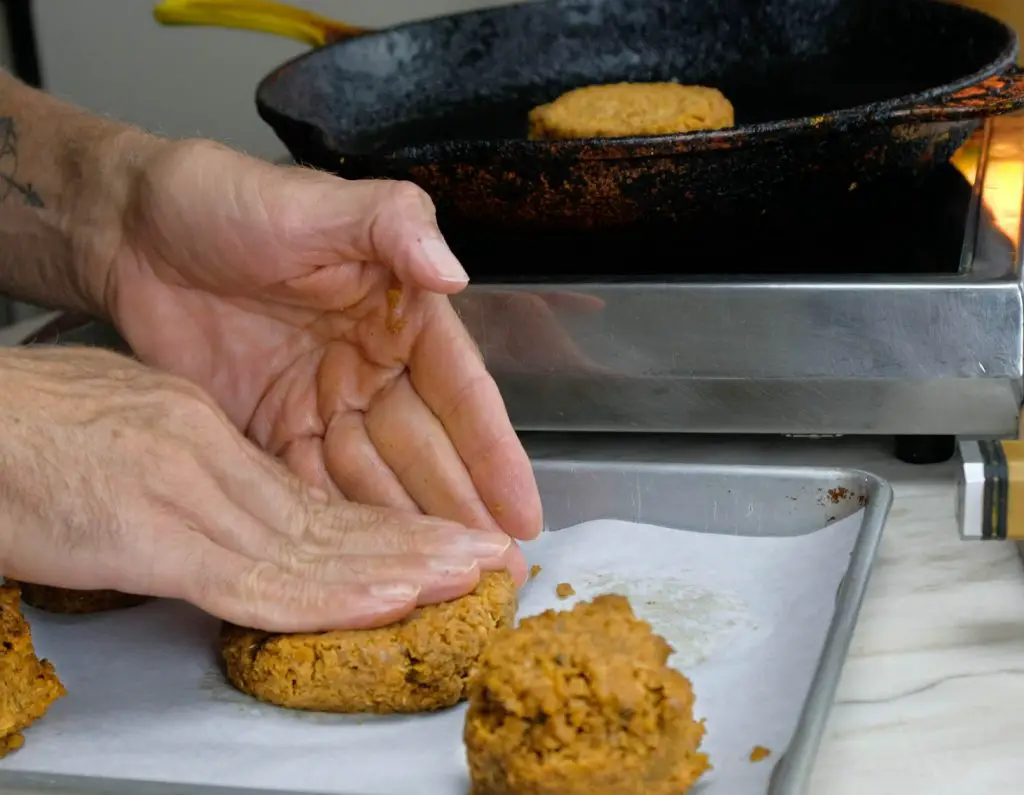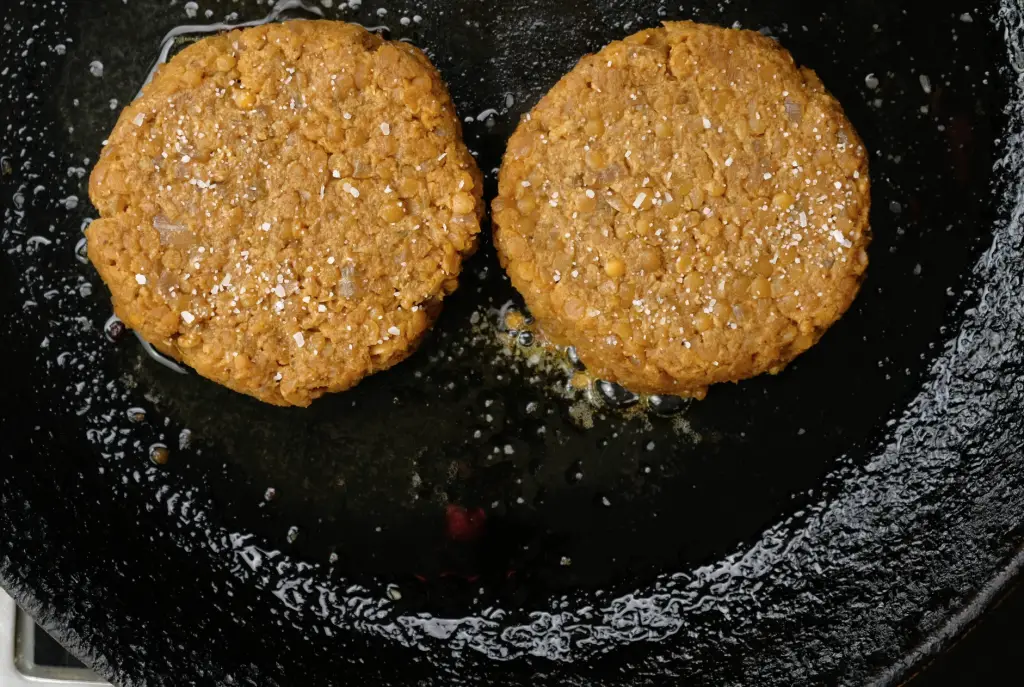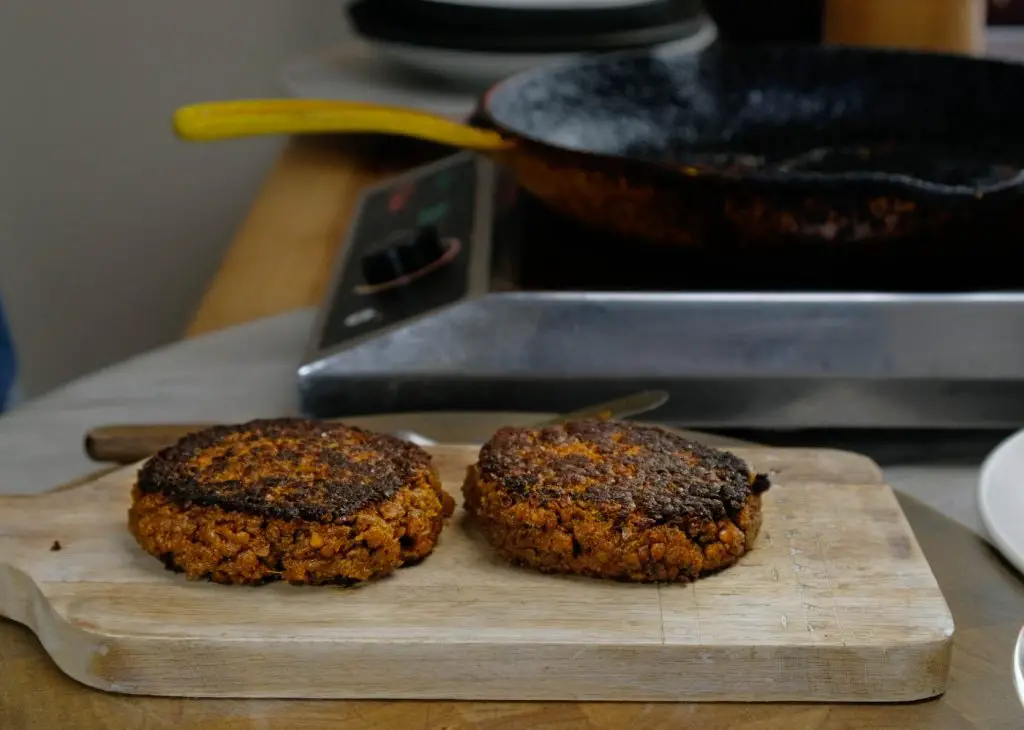 Chefs Tips
You can add Vegan Aioli Sauce as the spread to make an outrageous burger.
The vegan burger holds up well when frozen, it may release a little water during the thawing. You can use a paper towel to absorb excess water. Cook the patty using the method in the cooking instructions.
I always test my vegan lentil burger by making a small patty and cooking it making sure it holds its shape, and also checking the flavor.
This vegan lentil burger recipe is an amazing stand-alone burger, however, it is also a great base recipe that you can adjust to transform into many amazing recipes. I honestly have many ideas surrounding the vegan lentil burger and all of the possibilities, I could write another round of recipes, which might not be a bad idea.
Lentil Meatballs
My little patty looked like a vegan meatball, and I think I said out loud to myself that this would be a great vegan meatball.  The easiest way to make this into a vegan meatball is to add 1 Tbsp of Italian seasoning, heaps of fresh chopped basil, and course 1/2 tsp of red pepper flakes. The other adjustment needed is to add more Panko bread crumbs to the mixture, I would start with 1/4 cup, roll a vegan meatball and cook to make sure it holds its shape.
Lentil Sausage Patty
The lentil patty base would be a great breakfast sausage patty. All you need to do is add three ingredients. First, 1-2 Tbsp maple syrup, 1 tsp ground fennel seed, and 1/2 tsp red pepper chili flakes. Form into small patties and sauté with a generous amount of extra virgin olive oil. The extra fat in the patty drives home that breakfast sausage flavor and texture.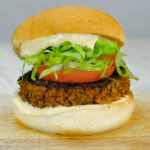 Lentil Burger
Everyone needs a vegan lentil burger recipe in their life! It's healthy, full of fiber, high in healthy plant-based protein, and yes, full of umami.
Print Recipe
Ingredients
Garnish
hamburger buns

see recipe

shredded lettuce

sliced tomatoes
Instructions
How to make a Lentil Burger patty
Rinse lentils under cold water.

Bring a pot of water to a boil, add the rinsed lentils, cooking for 6 minutes. Drain and rinse the lentils under cold water. Set aside to continue draining.

Sauté the diced onions with the extra virgin olive oil for five minutes over medium-low heat. We are looking for translucent in color and tender with hints of a sweet aroma.

Chili powder, cumin, oregano, granulated garlic, kosher salt, poultry seasoning, and allspice are added to the onions. Cooking the spices for 2 minutes will release the essential oil, creating a deep robust flavor.

Add the tomato paste and the black vinegar. Cook for additional 2 minutes, and continue to stir the spice mixture.

Add the lentils and the water. Cook for 10 minutes, over medium heat. The lentil liquid should be reduced, and the lentils should have some texture to them.

Place the lentils in a heat-proof container, stir and place in the refrigerator to cool.

Add the panko bread crumbs and the garbanzos bean flour to the cool lentils. Gently sit to incorporate.

Using an ice cream scoop, portion the lentil burger mixture into 5-ounce balls. Place in the refrigerator to hydrate for 5 minutes.

Heat a heavy sauté pan over medium-high heat, and add extra virgin olive oil. Form the lentil ball into thick patties, and place in the hot pan. Cook until a deep mahogany color is reached. Flip the patty and place in the oven preheated to 425 degrees cooking for 12 minutes.
How to make Aioli
Combine the classic vegan mayo with lemon zest, lemon juice, and grated garlic.

Forward citrus floral notes from the lemon zest should be at the forefront of the aioli, while the lemon juice brings a vibrant clean hint of acid. Grated garlic contributes a punch of sharp earthiness. The classic vegan mayo is what tempers the bold flavors and joins all of them together.
Building the Lentil Burger
It all starts with toasting the bun and making sure it's nice and hot.

Spread a generous layer of aioli on both sides of the bun. Place the lentil patty down first followed by thinly sliced tomatoes. Top with shredded lettuce.

Of course you can go go crazy and add sliced avocado or caramelized onions. Its all up to you.
Notes
Nutritional values are an estimate.
Nutrition
Serving:
5
Ounces
|
Calories:
285
kcal
|
Carbohydrates:
41
g
|
Protein:
15
g
|
Fat:
7
g
|
Saturated Fat:
1
g
|
Polyunsaturated Fat:
1
g
|
Monounsaturated Fat:
4
g
|
Sodium:
1123
mg
|
Potassium:
589
mg
|
Fiber:
14
g
|
Sugar:
5
g
|
Vitamin A:
616
IU
|
Vitamin C:
11
mg
|
Calcium:
81
mg
|
Iron:
5
mg