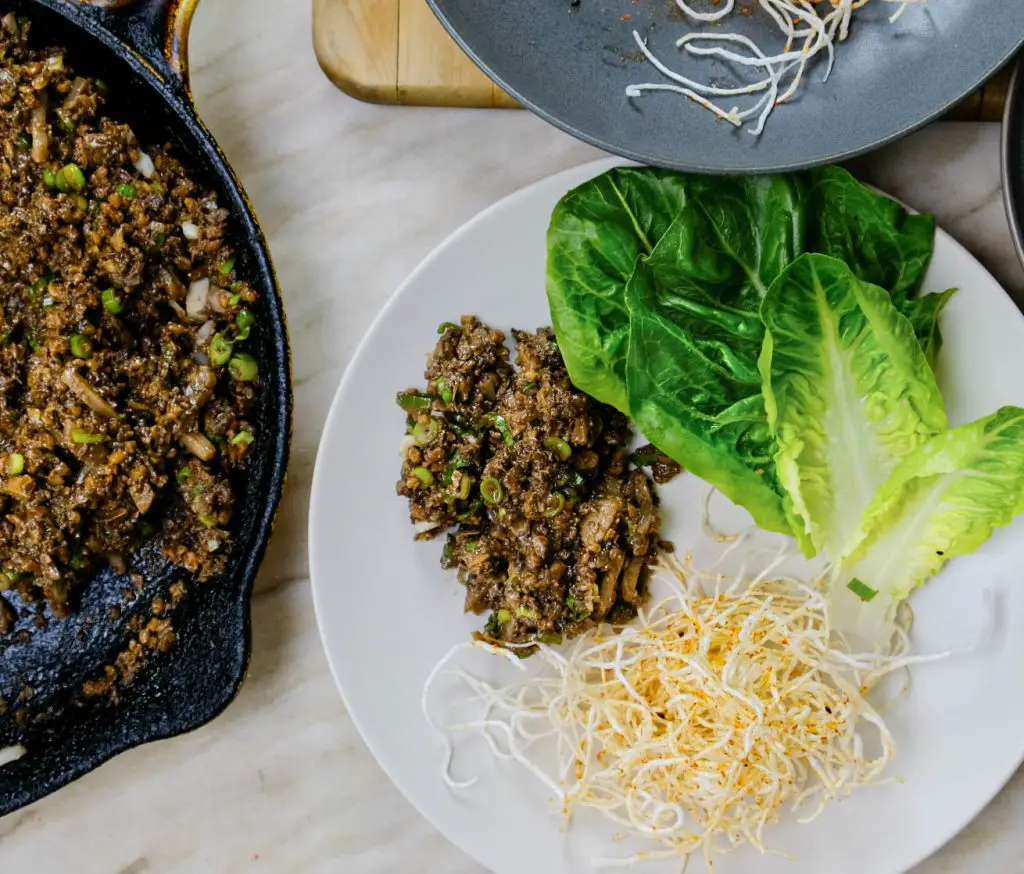 Introduction to Vegan Lettuce Cups
Vegan lettuce cups are my new favorite dish. If you're familiar with the traditional PF Chang lettuce cup recipe, you'll know that it typically features ground meat as the main ingredient. But as a vegan, I knew I had to get creative and find a way to recreate the delicious flavor and texture of the original recipe without compromising my dietary beliefs.
I used chopped mushrooms and walnuts as a meat substitute. Not only do these two ingredients provide a similar texture to ground meat, but they also add a rich and savory flavor to the dish.
To make the vegan PF Chang lettuce cups, I start by sautéing onions then adding the chopped mushrooms and walnuts in a pan until they're nicely browned and crispy, molasses, and black vinegar add rich umami notes. Then I add water chestnuts and scallions plus a flavorful sauce made with vegan hoisin, soy sauce, rice vinegar, ginger, and hot sauce like siracha or gochujang to the pan and stir everything together until the sauce has thickened and coated the mushrooms and walnuts.
Finally, I spoon the mixture into some fresh lettuce cups and top them with some fried rice noodles for some added crunch and texture. The result is a delicious and satisfying dish that's perfect for a light lunch or a fun appetizer to share with friends and family.
So if you're looking for a delicious and healthy vegan recipe that's full of flavor and texture, give these vegan PF Chang lettuce cups a try. I promise you won't be disappointed!
What You Need…
How to Make Vegan Lettuce Cups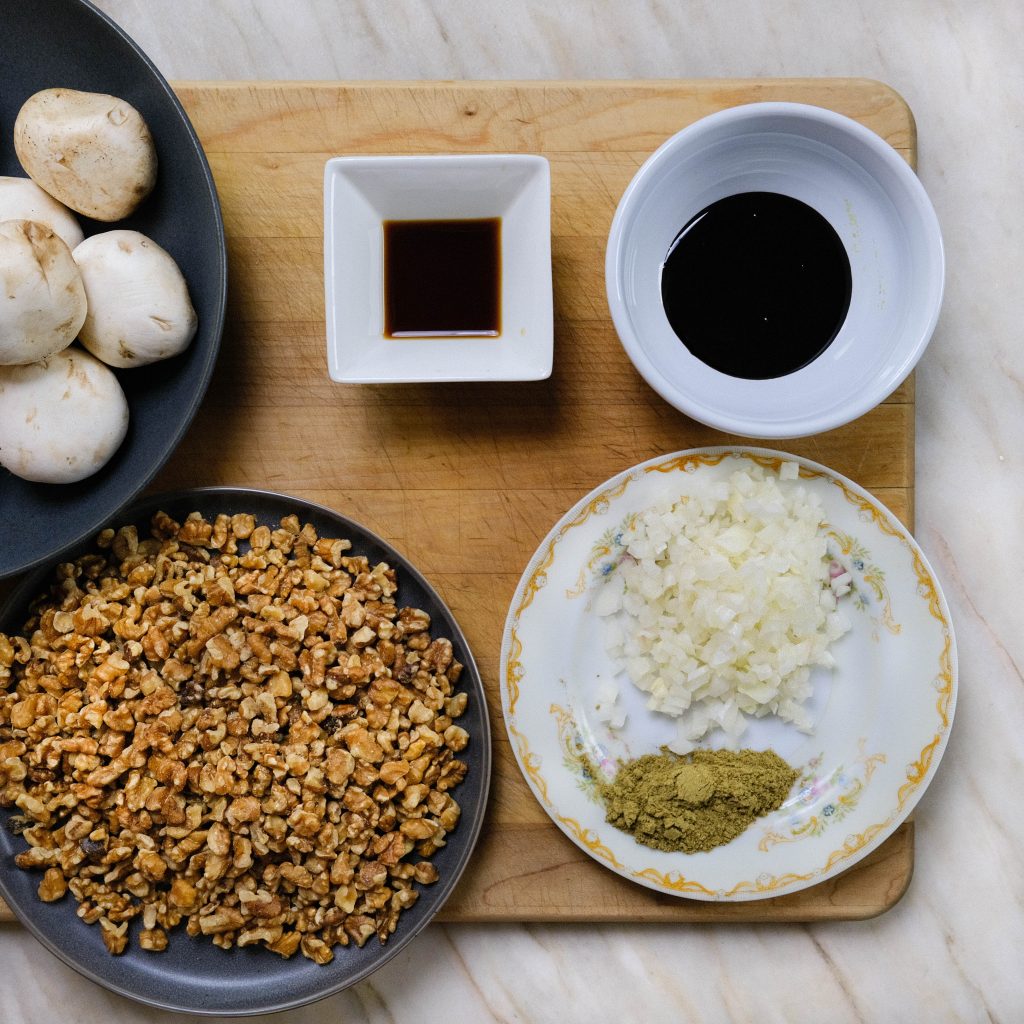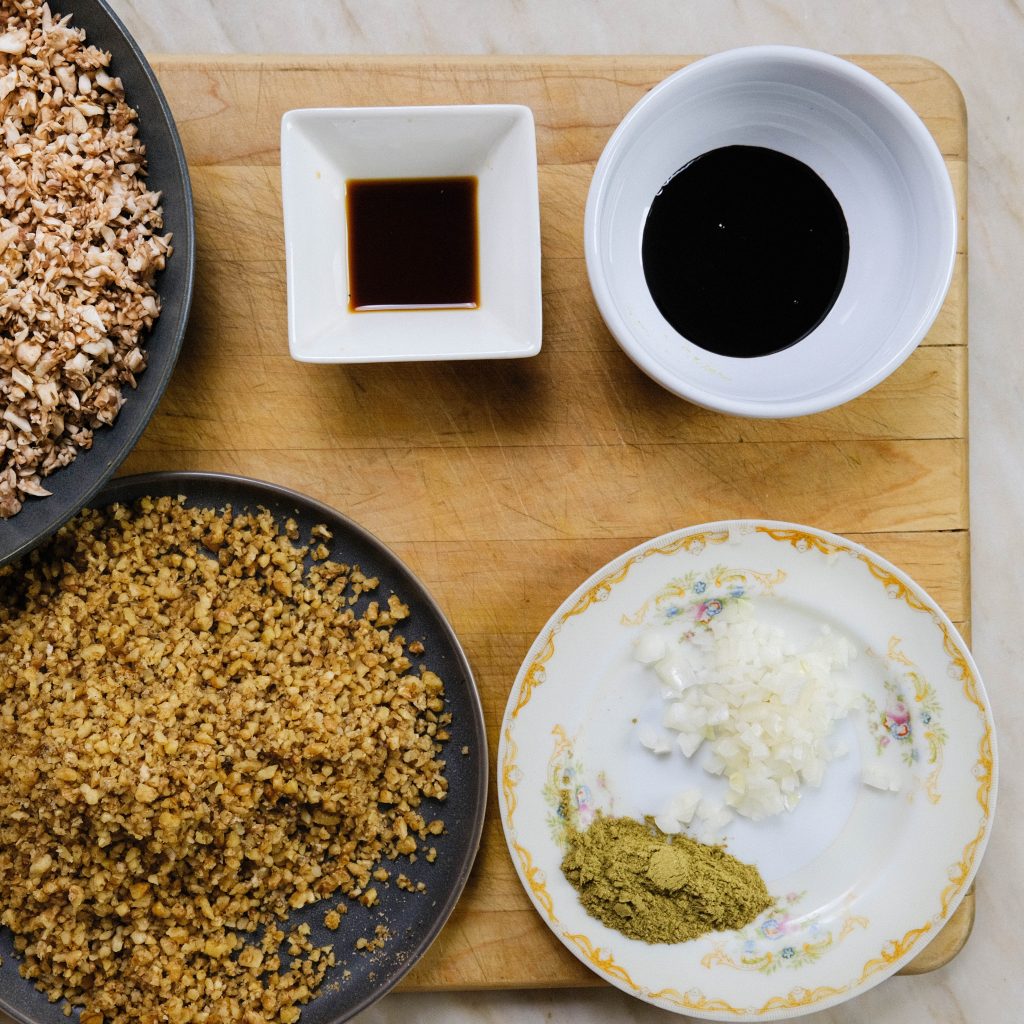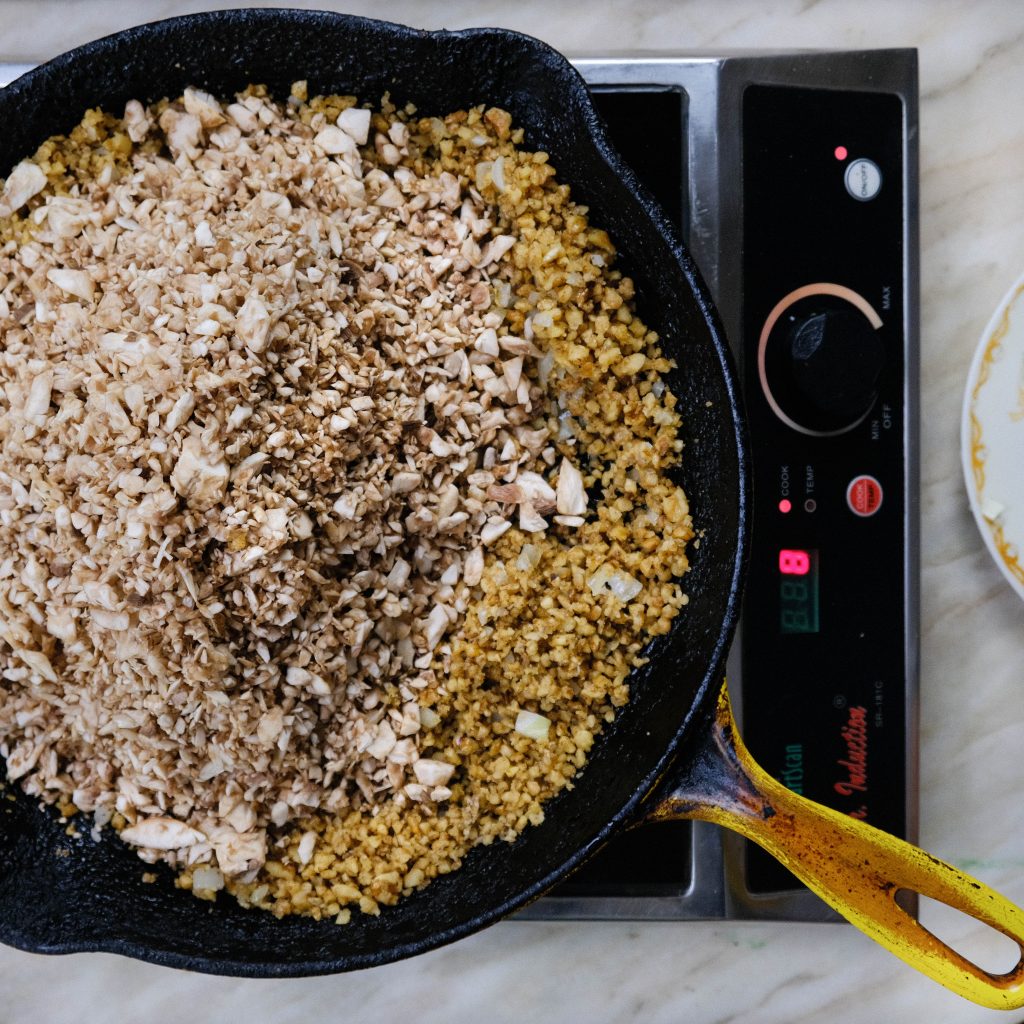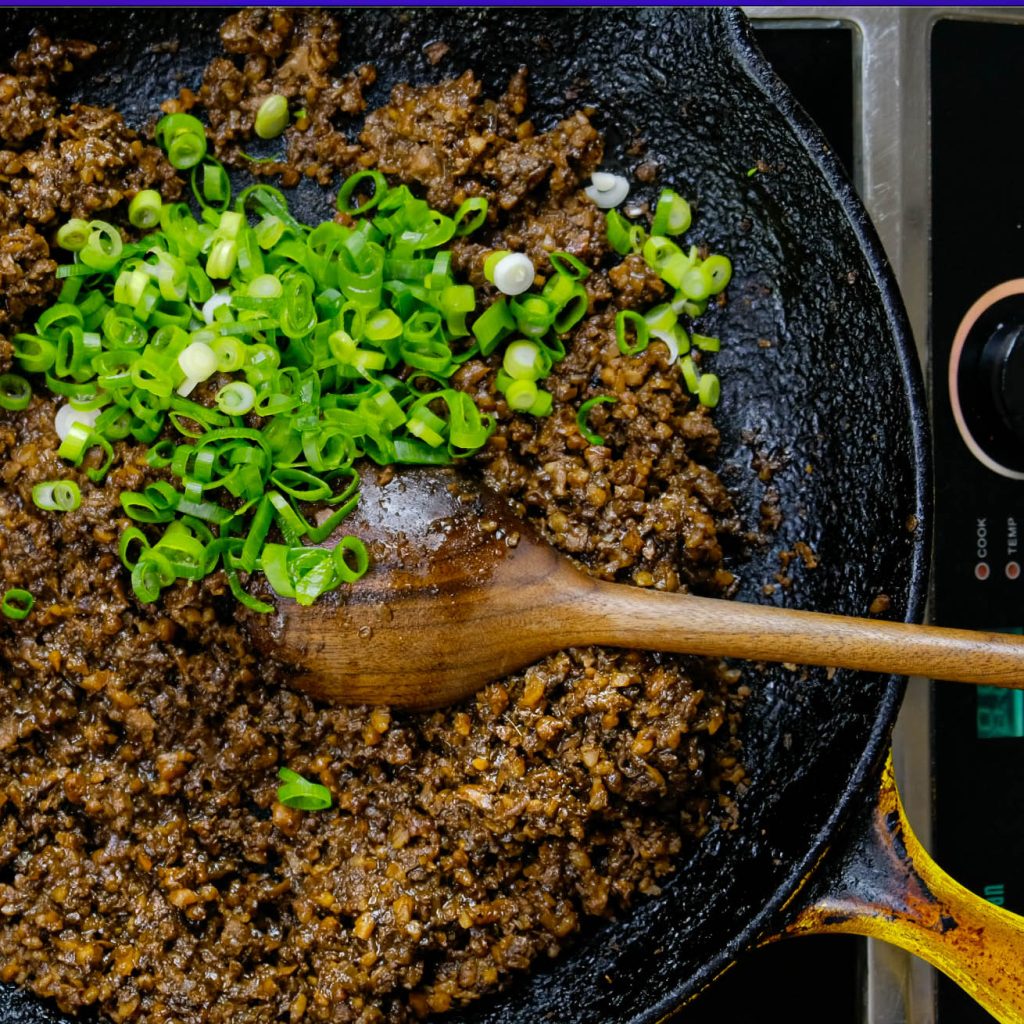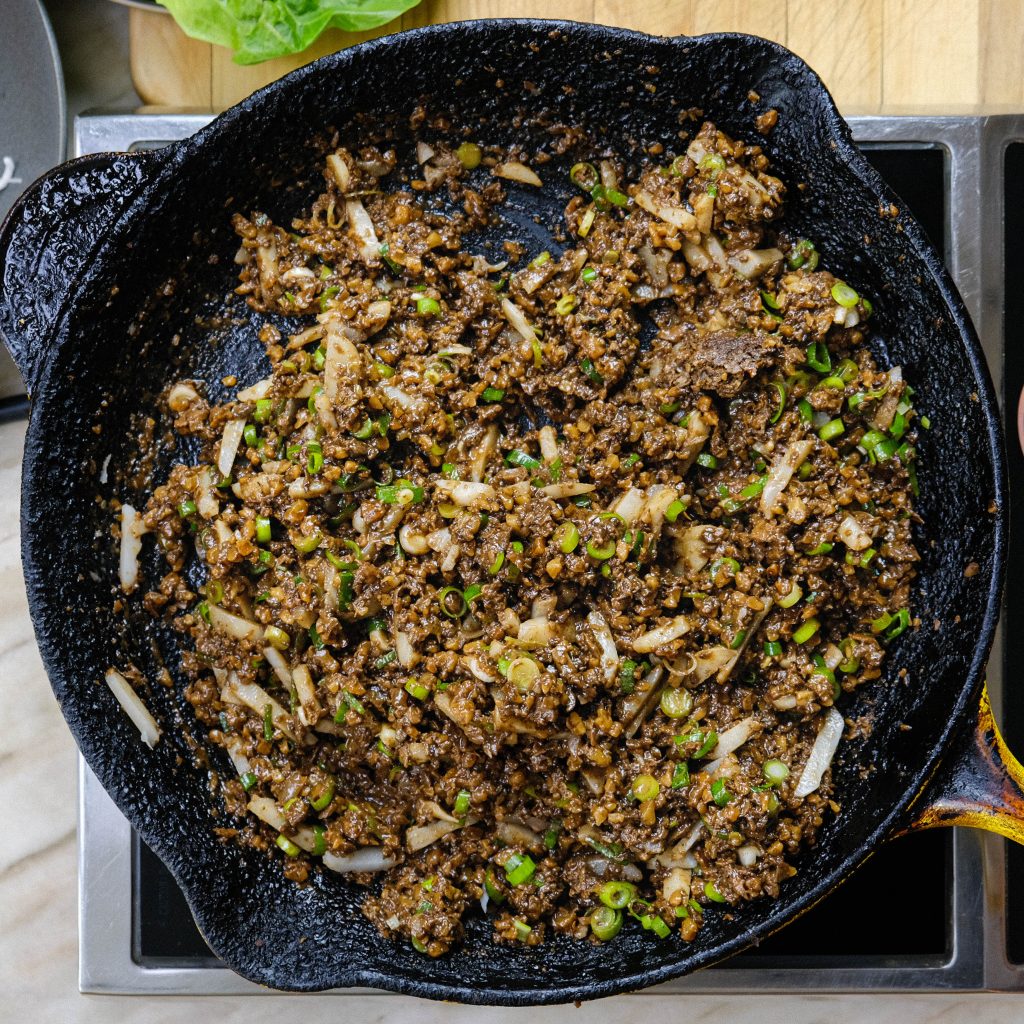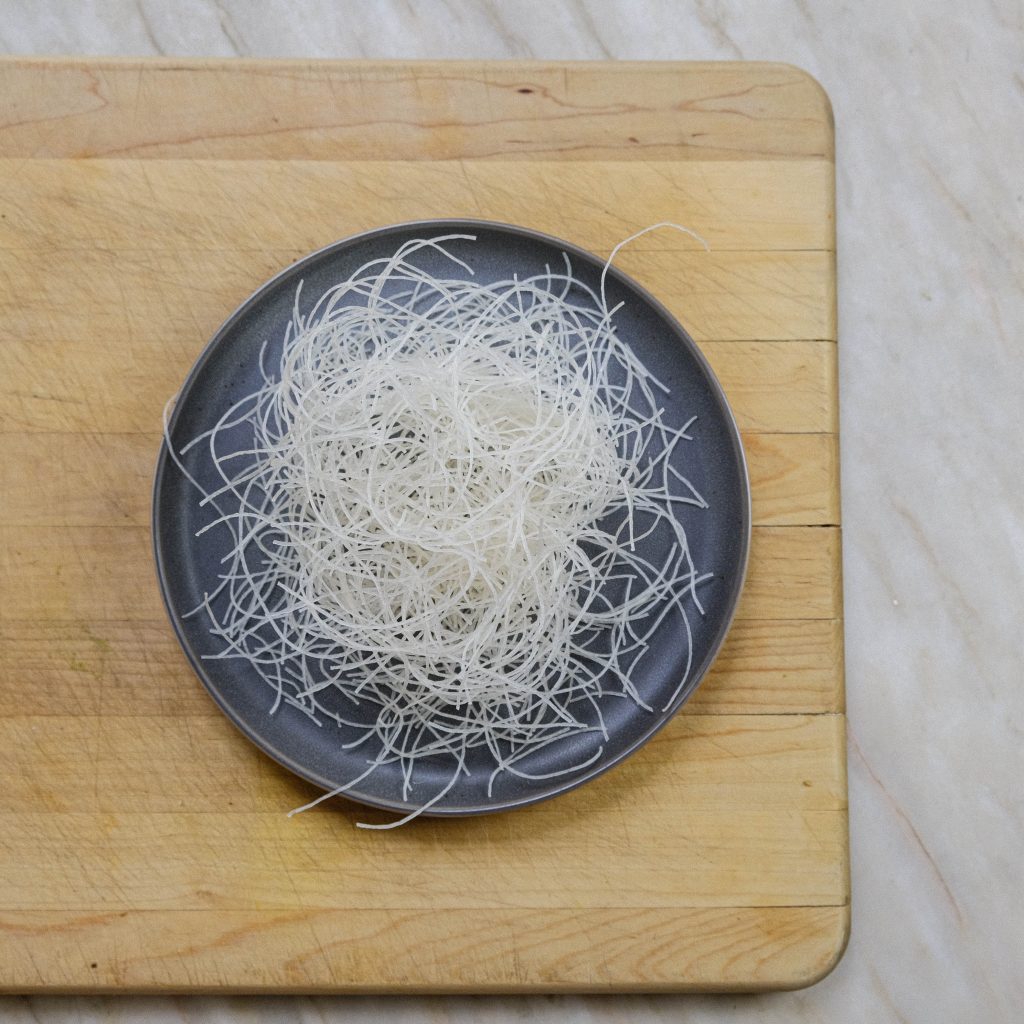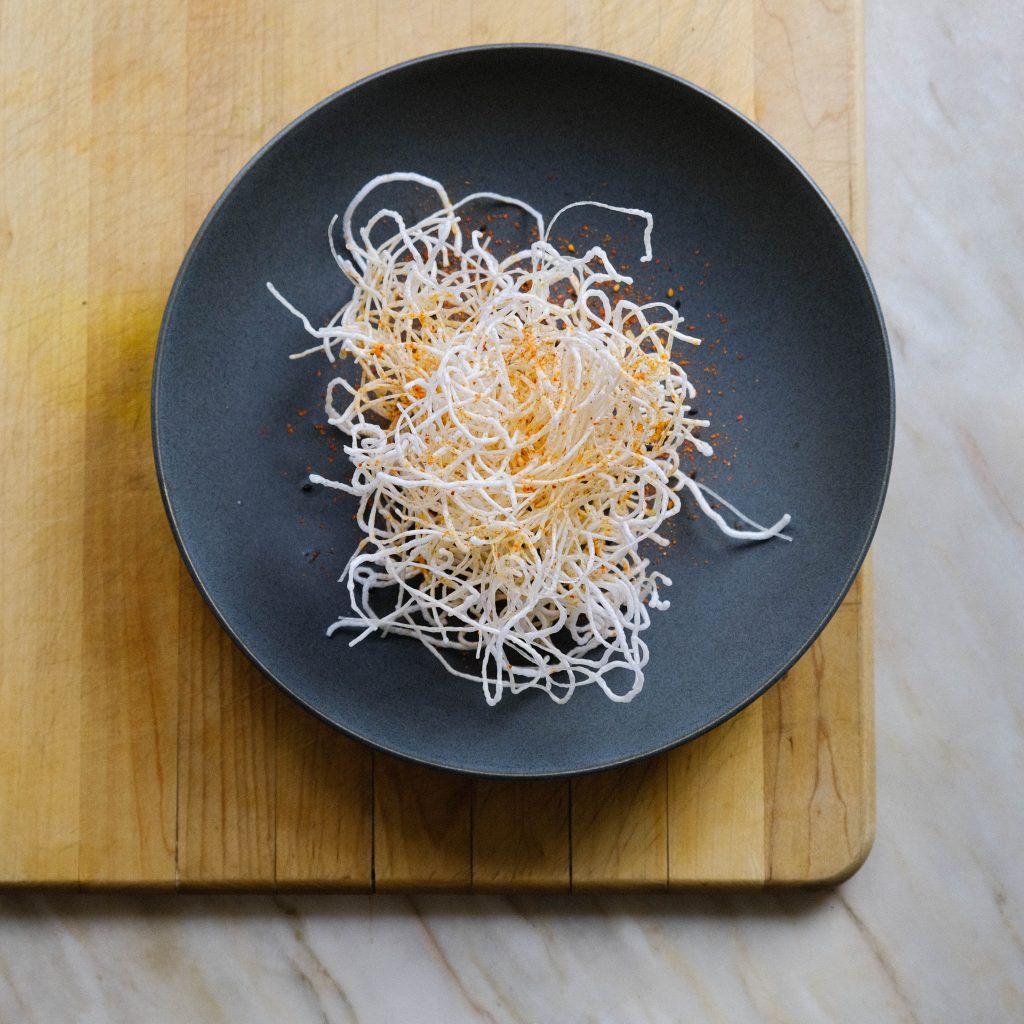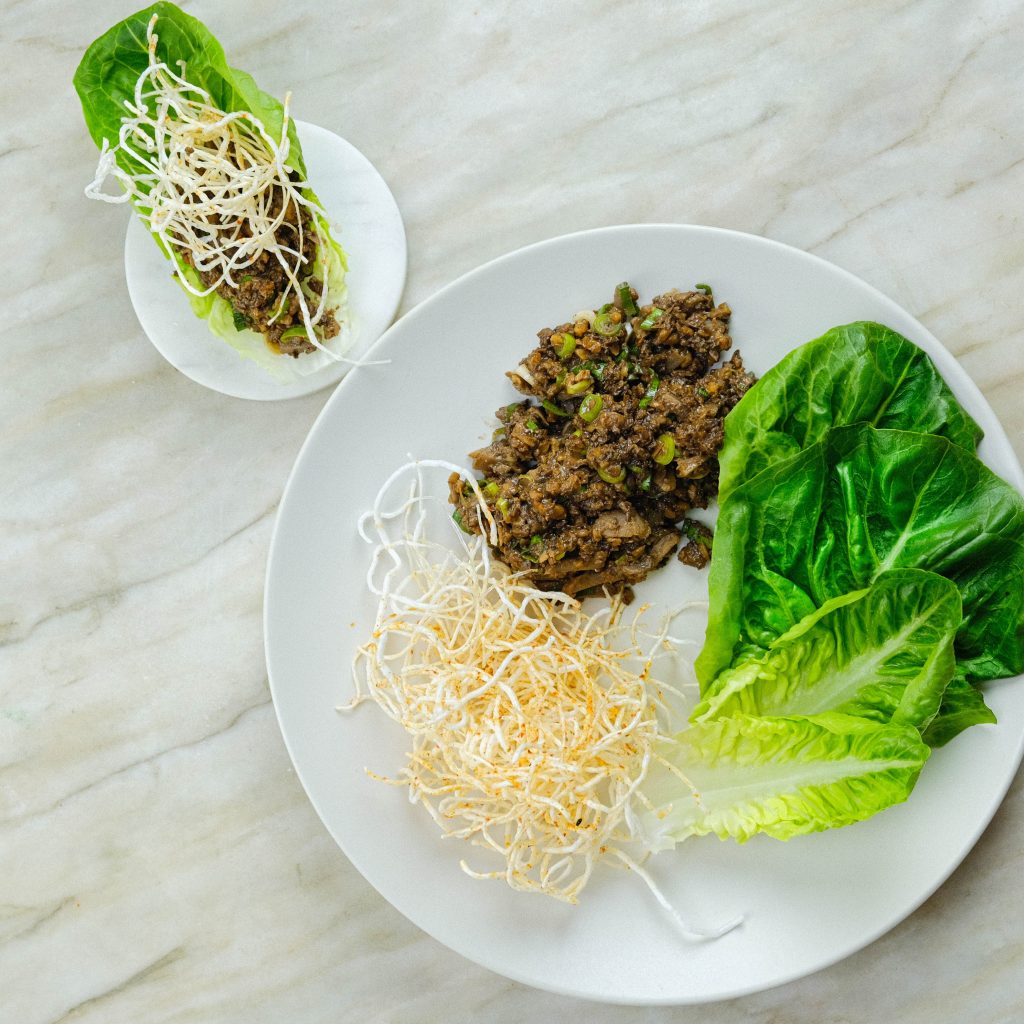 Chefs Tips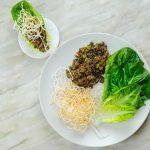 Vegan PF Chang's Lettuce Cups
If you're looking for a delicious and healthy vegan recipe that's full of flavor and texture, give these vegan PF Chang lettuce cups a try.
Print Recipe
Ingredients
Garnish
1

head

butterleaf lettuce or romaine lettuce
Instructions
How to make Mushroom and Walnut Crumble
Preheat the oven to 425 degrees.

Chop the mushrooms and walnuts, the easiest way is to use a food processor, do not over chop the mushrooms and walnuts.

Heat a large pan over medium heat. Add the extra virgin olive oil.

Sauté the onions for 2-3 minutes. The onions should be soft and tender.

Add the walnuts and the mushroom to the onions, start to stir and sauté, and cook on top of the stove for 5 minutes, just enough time to get the cooking process started.

In a bowl, combine molasses, black vinegar, and poultry seasoning. Add to the walnut, and mushroom mixture and stir to combine.

Place the walnuts and the mushrooms in the oven, cooking for 15 minutes. Stir the mixture around the 8-minute mark, scrap the bottom of the pan, and mix well.

The finished mixture should have reduced in volume, the moisture level should be low but not dry.

Add the Hoisin sauce, cooking over low heat, and stir to mix well

Add the scallions and water chestnuts, and mix to combine.
How to Make Hoisin Sauce
Mix all of the ingredients together
How to make Crispy Fried Rice noodles
Heat the oil in a pan over medium heat.

Break up the dried noodles.

Place small portions of noodles in the hot oil, the noodles should puff up immediately.

Place on paper towels and season with Togarashi.
Notes
Nutritional values are an estimate.
Nutrition
Calories:
288
kcal
|
Carbohydrates:
27
g
|
Protein:
7
g
|
Fat:
19
g
|
Saturated Fat:
2
g
|
Polyunsaturated Fat:
12
g
|
Monounsaturated Fat:
4
g
|
Cholesterol:
0.4
mg
|
Sodium:
482
mg
|
Potassium:
412
mg
|
Fiber:
4
g
|
Sugar:
8
g
|
Vitamin A:
676
IU
|
Vitamin C:
4
mg
|
Calcium:
53
mg
|
Iron:
2
mg