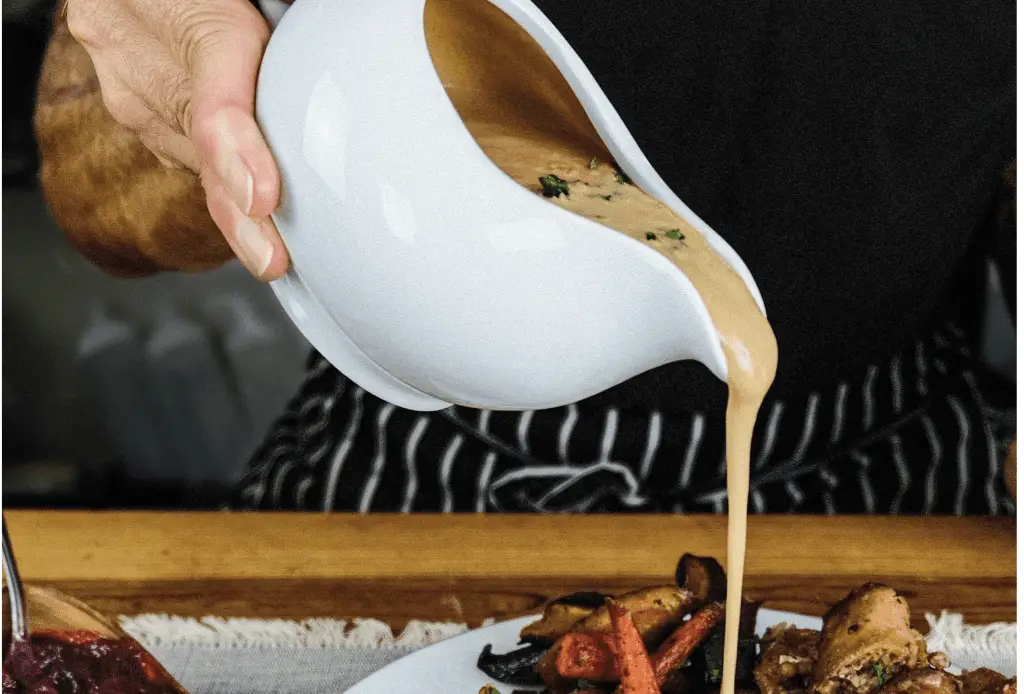 I can confidently say this is the best vegan gravy that I have made and tasted, hands down! Growing up in my house my mom did not do a lot of cooking, it tended to be foods of convenience, which is fine, no judgment here. However, my mom took great pride in making gravy and mashed potatoes. Her gravy was your classic style gravy made from pan drippings, sausage, sautéed onions, and toasted flour, as well as the sausage bits in the gravy. After turning vegan it has been my goal to recreate this gravy. Not only am I proud of this gravy but it gets the stamp of approval from my mom.
WHAT YOU NEED…
Farro Sausage: We want to mimic the feel of the sausage bits so we use the base from our farro sausage recipe.  
Caramelized Onions: the sweetness of the caramelized onion rounds out the gravy to perfection. We have a great recipe here.
Garlic: adds a nice bump of flavor with its pungent smell. We'll be cooking it so it's not too strong.
Vegetable Broth: You can use low sodium veg broth for this recipe or regular. The choice is yours. 
Fennel Seed: bring out the familiar flavor of sausage that really adds to the final flavor profile.
How To Make Vegan Classic Gravy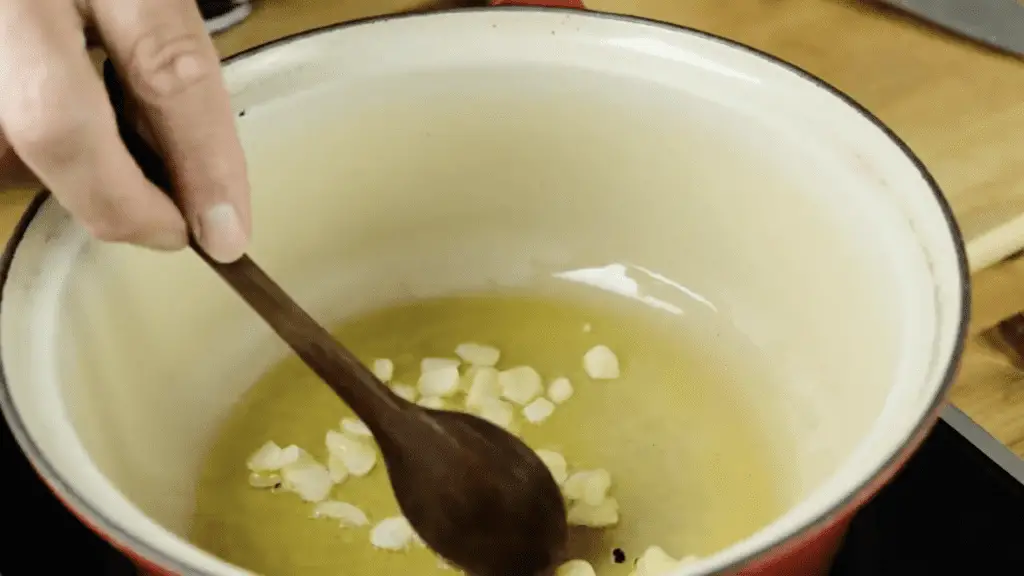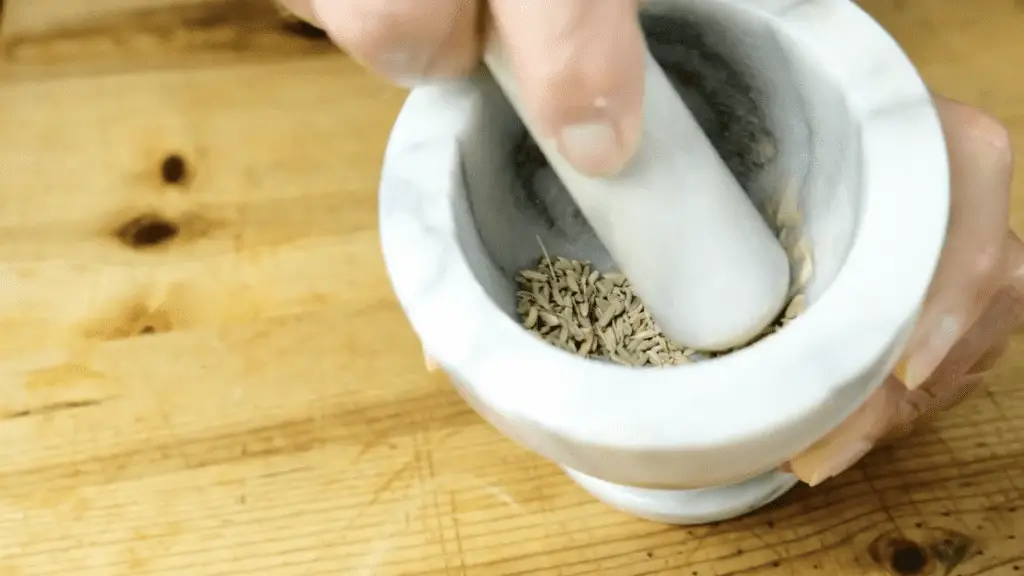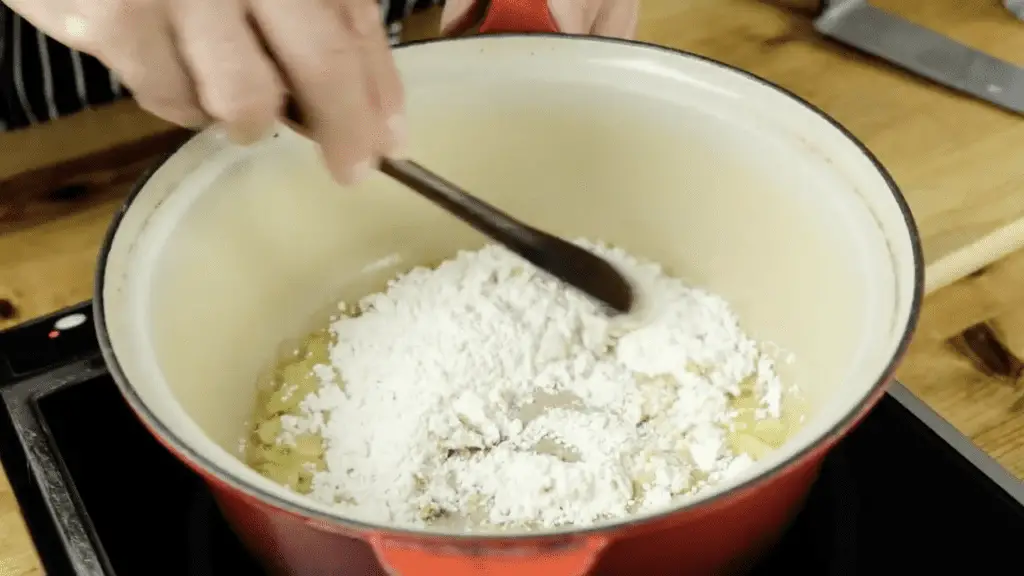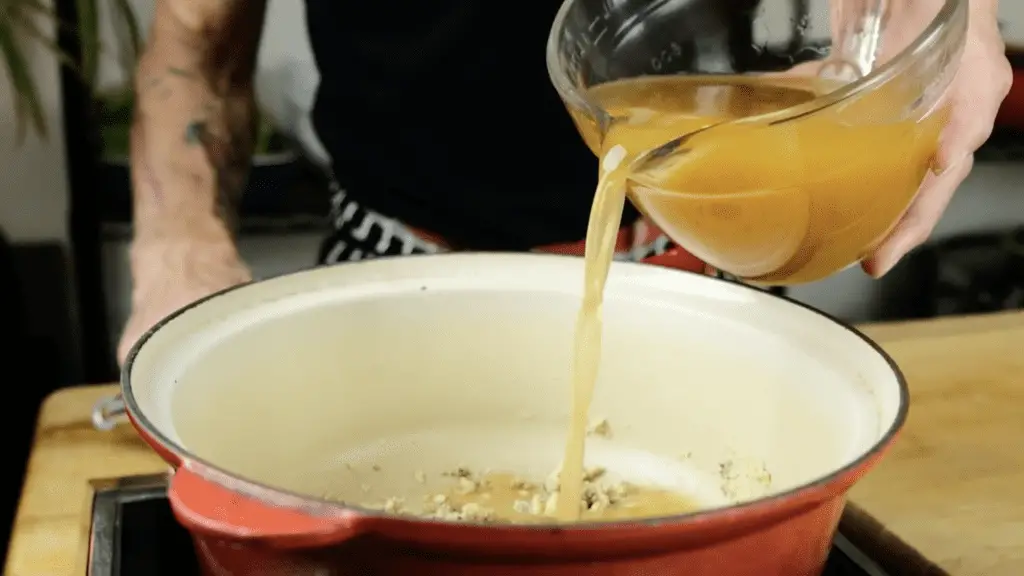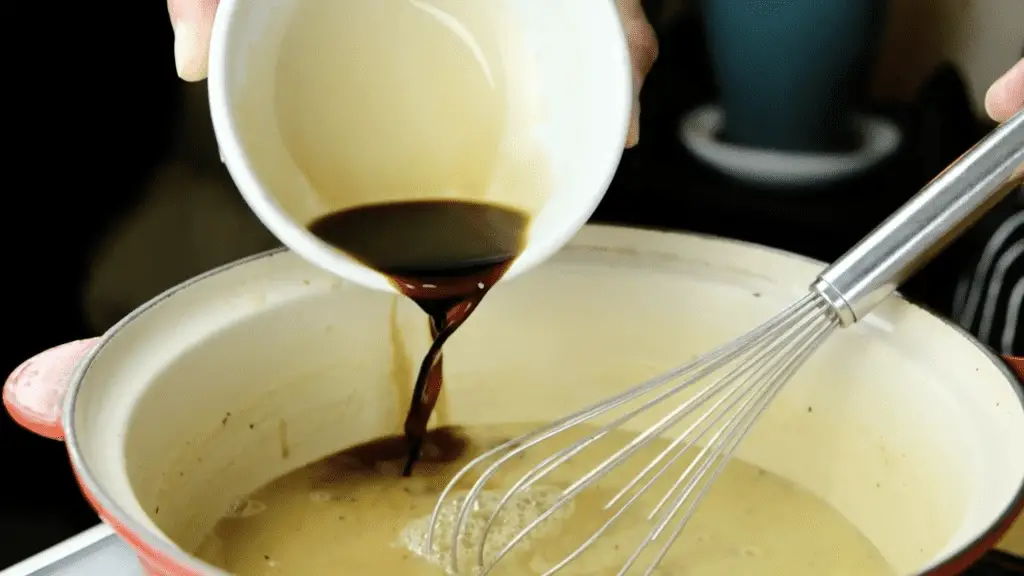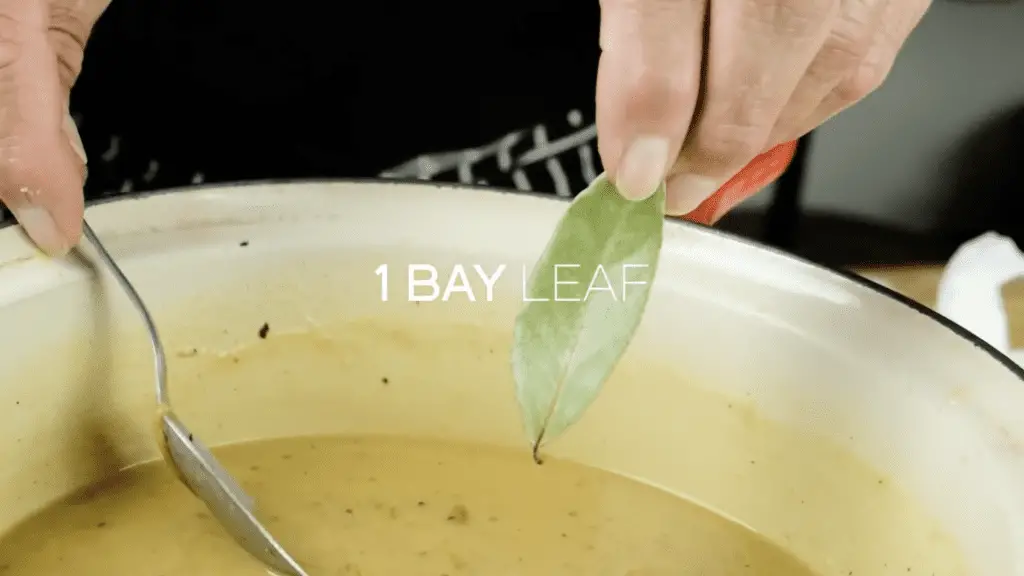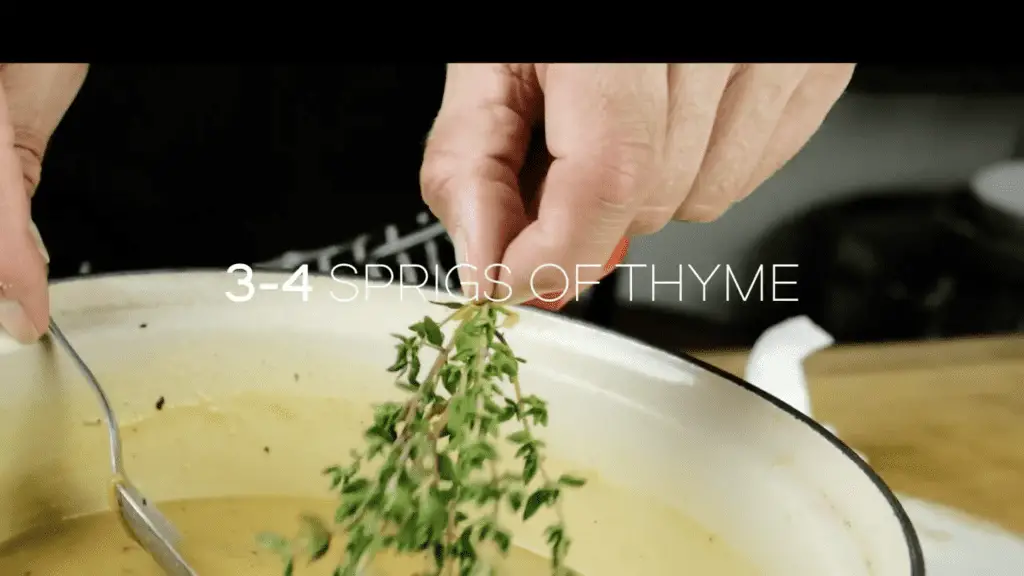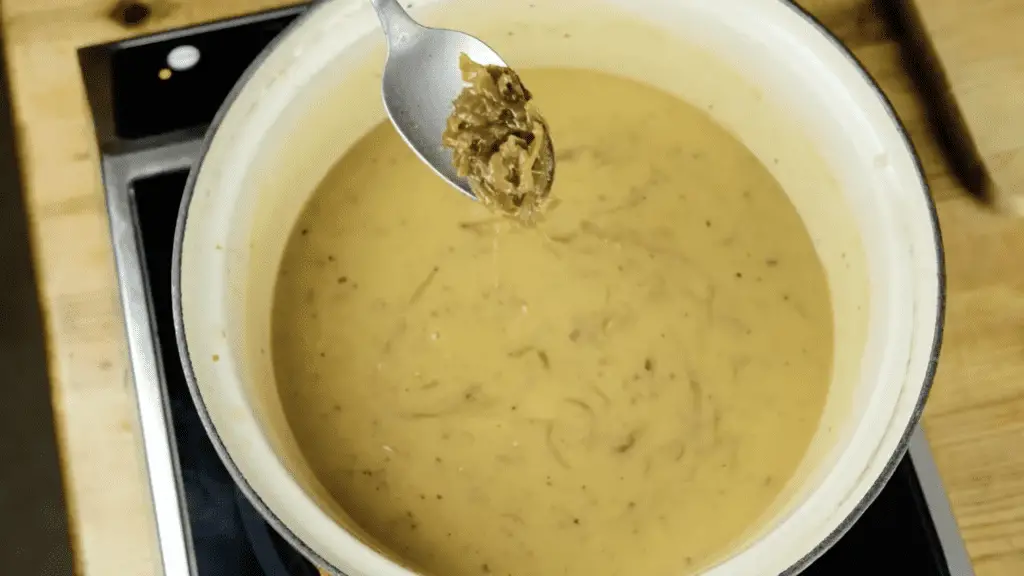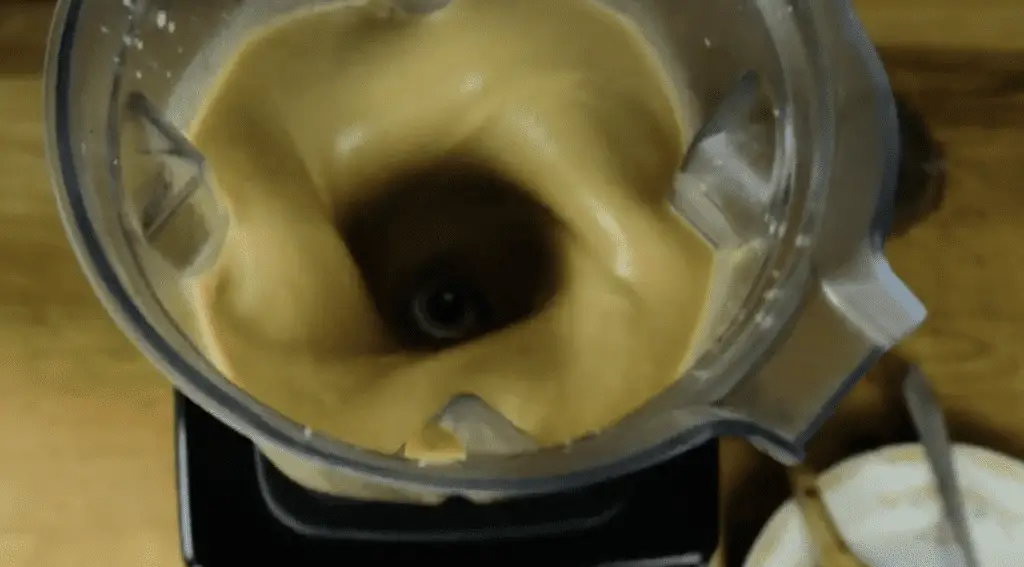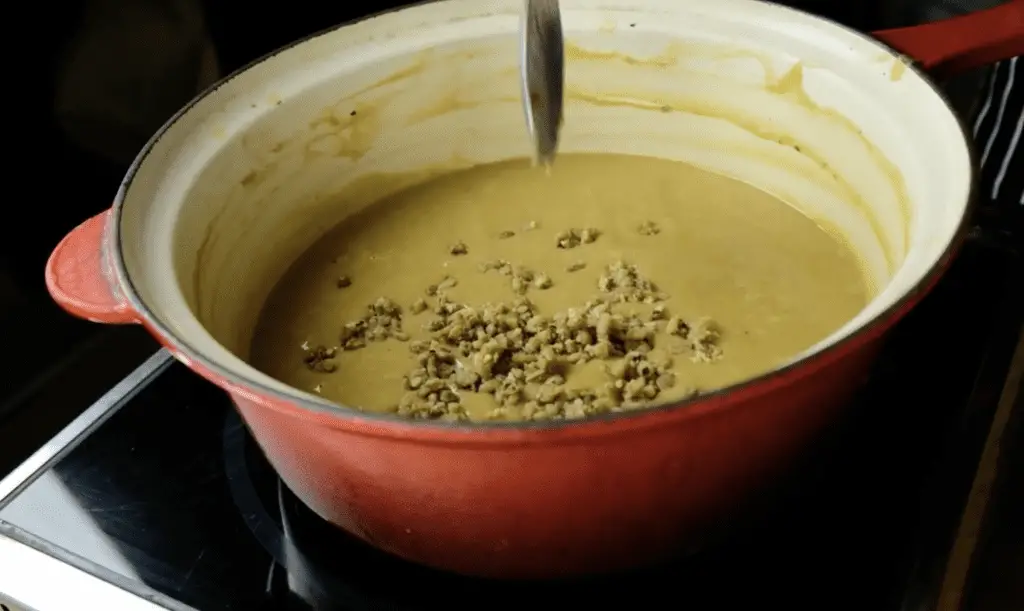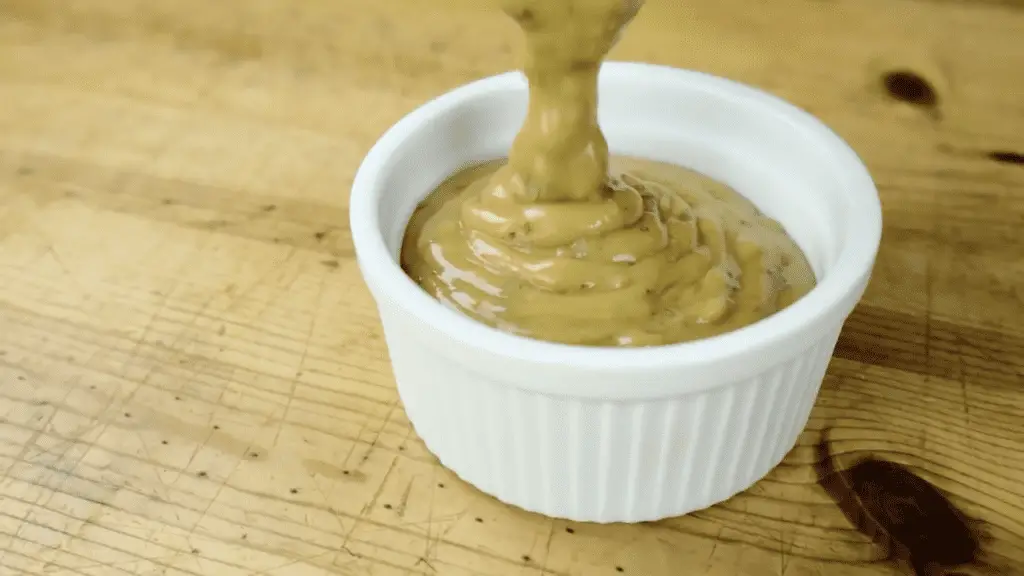 Chefs Tips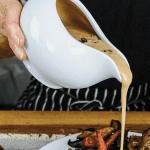 Gravy
A solid gravy recipe is a must-have for every cook and being vegan is no exception to that rule. This recipe is one we use for every holiday and when you need some good biscuits and gravy!
Print Recipe
Instructions
Heat a sauce pan over medium heat, add the extra virgin olive oil, and the sliced garlic, cooking for 3 minutes. We are looking for a small amount of color, do not cook to a deep brown as this will add a bitterness to the gravy.

Add the ground fennel seed, poultry seasoning, Italian seasoning and then add the flour. Continue to cook over medium heat stirring the flour and scraping the pan making sure the flour does not burn. Cook for another 3 minutes.

Slowly whisk the vegetable stock into the flour mixture also know as a roux, making sure to incorporate all of the vegetable stock. Take care that there are no lumps of flour.

Next add the soy sauce, caramelized onions, bay leaf, thyme sprigs and kosher salt. Cook over low heat until thick, about 30 minutes. Make sure to stir and scrape the bottom of the pan as the starches tend to settle at the bottom of the pan. If left unattended, it will start to caramelize and burn. So take time to stir your gravy with a wooden spoon.

Place the gravy into a blender (remove the bay leaf & thyme) and puree on high until very smooth, just when you want to turn it off because it's loud and getting on your nerves let it run a little longer.

Add the pureed gravy back to the pot and add the farro sausage, cook over low heat. If the gravy is too thick add a dash of plant milk to reach that perfect creamy rich smooth level of perfection.

Finish the gravy with chopped parsley and adjust the salt to taste and add a few cracks of black pepper.
Notes
Nutritional Values are an estimate.
Nutrition
Calories:
45
kcal
|
Carbohydrates:
6
g
|
Protein:
1
g
|
Fat:
2
g
|
Saturated Fat:
0.3
g
|
Polyunsaturated Fat:
0.2
g
|
Monounsaturated Fat:
1
g
|
Sodium:
302
mg
|
Potassium:
29
mg
|
Fiber:
1
g
|
Sugar:
0.4
g
|
Vitamin A:
101
IU
|
Vitamin C:
1
mg
|
Calcium:
6
mg
|
Iron:
0.4
mg