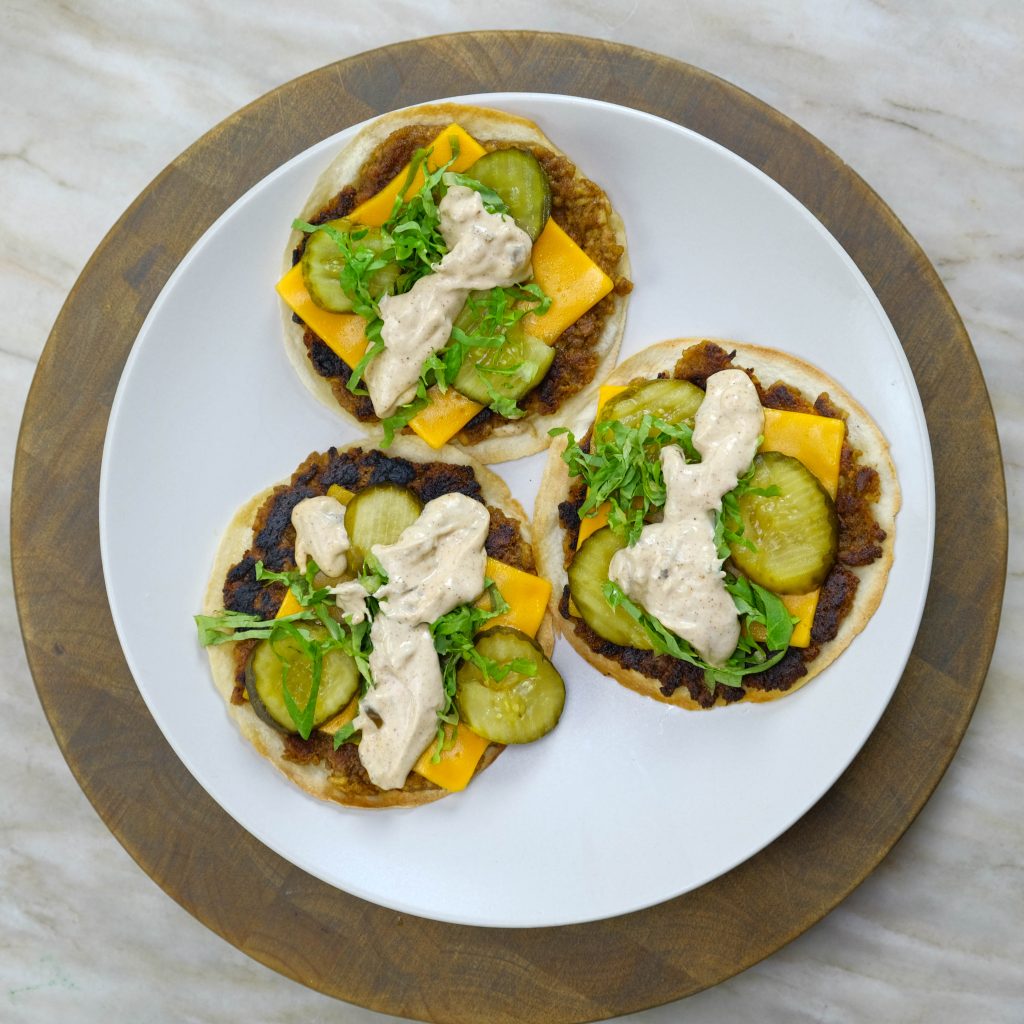 Introduction to Vegan Big Mac Tacos
In a world where culinary creativity knows no bounds, there's always room for a delicious twist on a classic. Imagine the mouthwatering flavors of a fast-food icon, the Big Mac, combined with the irresistible appeal of a humble taco. If your taste buds are already tingling with anticipation, get ready to embark on a culinary adventure like no other. We're here to introduce you to the viral sensation that has taken the internet by storm: Vegan Big Mac Taco.
Plant-based goes Mainstream
In an era where plant-based diets are gaining traction, the realm of vegan cuisine is expanding at an astonishing pace. Food enthusiasts are constantly pushing the boundaries of what's possible, recreating well-known recipes with a plant-powered twist. Enter the Vegan Big Mac Taco, bringing together the best of both worlds. The nostalgic flavors of the legendary Big Mac and the growing demand for plant-based alternatives.
By reimagining the iconic Big Mac within the realm of vegan cuisine, food lovers are discovering a harmonious marriage between indulgence and ethical choices. These sensational tacos offer a delicious, guilt-free solution for those seeking a meatless delight without sacrificing taste or texture.
Vegan burger patty
With each bite, you'll savor the boldness of vegan "beef" patties, reminiscent of the original Big Mac experience. Coupled with the vibrant crunch of shredded lettuce, the tangy creaminess of a special vegan sauce, and the subtle sweetness of vegan cheese, these tacos are nothing short of a flavor explosion.
But the appeal of Vegan Big Mac Taco goes beyond their delightful taste. By choosing a plant-based alternative, you're making a positive impact on the environment and embracing a more sustainable lifestyle. This unique twist on a fast-food favorite allows us to explore the possibilities of compassionate cooking while still satisfying our cravings.
Easy & tasty
In this blog post, we'll guide you through the step-by-step process of creating your own Vegan Big Mac Taco. From sourcing the right ingredients to mastering the art of layering flavors, we'll unveil the secrets to crafting these irresistible plant-based delights in your very own kitchen. Whether you're a long-time vegan or simply curious about trying something new, prepare to be amazed by the incredible taste and sheer innovation of this viral recipe.
So, get ready to experience the viral sensation that is Vegan Big Mac Tacos. With each bite, you'll discover a world of vegan gastronomy that promises to delight your taste buds and leave you craving more. Let's dive in and unlock the flavors that have taken the internet by storm!
Serving Suggestion
Fries go with Big Macs and Rice and beans go with tacos so we suggest you combine the two with some amazing loaded Fried with refried beans, Spanish rice, and pickled jalapenos!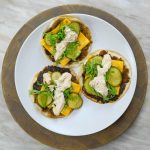 Big Mac Taco
Imagine the mouthwatering flavors of a fast-food icon, the Big Mac, combined with the irresistible appeal of a humble taco.
Print Recipe
Ingredients
For the Tacos
8

small tortillas

corn or flour

8

slices

vegan cheese

pickles

lettuce

shredded
Vegan Special Sauce
cashew cream or vegan mayo

1

Tbsp

mustard

½

tsp

smoked Paprika

¼

cup

sweet relish
Instructions
How to Make Vegan Ground Beef
Combine the shredded tofu with the spices and liquids.

Mix with your hands until the consistancy is moist and can be molded into a ball.

Form the tofu mixture into 8 balls

Place in the refrigerator to hydrate and allow to firm up.
How to Make Big Mac Tacos
Spread the vegan ground beef onto the tortilla.

Heat a sauté pan with some olive oil until warm.

Place the taco meat side down onto the pan. Cook until brown.

Flip the taco over and place a slice of vegan cheese onto the taco.

Cover and add a bit of water to steam the cheese to melt.

Once the cheese is melted, garnish with pickles, shredded lettuce and special sauce.
How to Make Vegan Special Sauce
Mix the cashew cream/mayo with relish, paprika, and mustard.

Mix to combine.
Notes
Nutritional values are an estimate.
Nutrition
Calories:
254
kcal
|
Carbohydrates:
34
g
|
Protein:
8
g
|
Fat:
10
g
|
Saturated Fat:
2
g
|
Polyunsaturated Fat:
2
g
|
Monounsaturated Fat:
2
g
|
Sodium:
740
mg
|
Potassium:
133
mg
|
Fiber:
4
g
|
Sugar:
8
g
|
Vitamin A:
349
IU
|
Vitamin C:
1
mg
|
Calcium:
122
mg
|
Iron:
2
mg