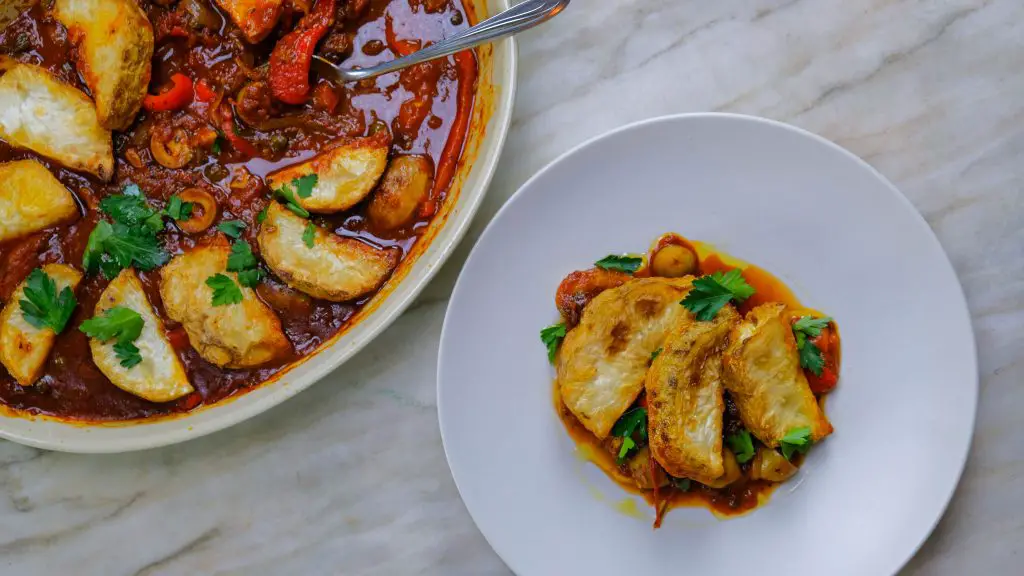 Vegan Cacciatore made with celery root is a rustic Italian-style dish that is slowly roasted and stewed, creating deep rich full flavors.
In this recipe, we feature celery root as the substitute for the traditional protein. The capers and olives bring a nice pop of brine to the dish and we chopped all of the vegetables into larger sizes to create the rustic feel.
What You Need…
How to Make Vegan Cacciatore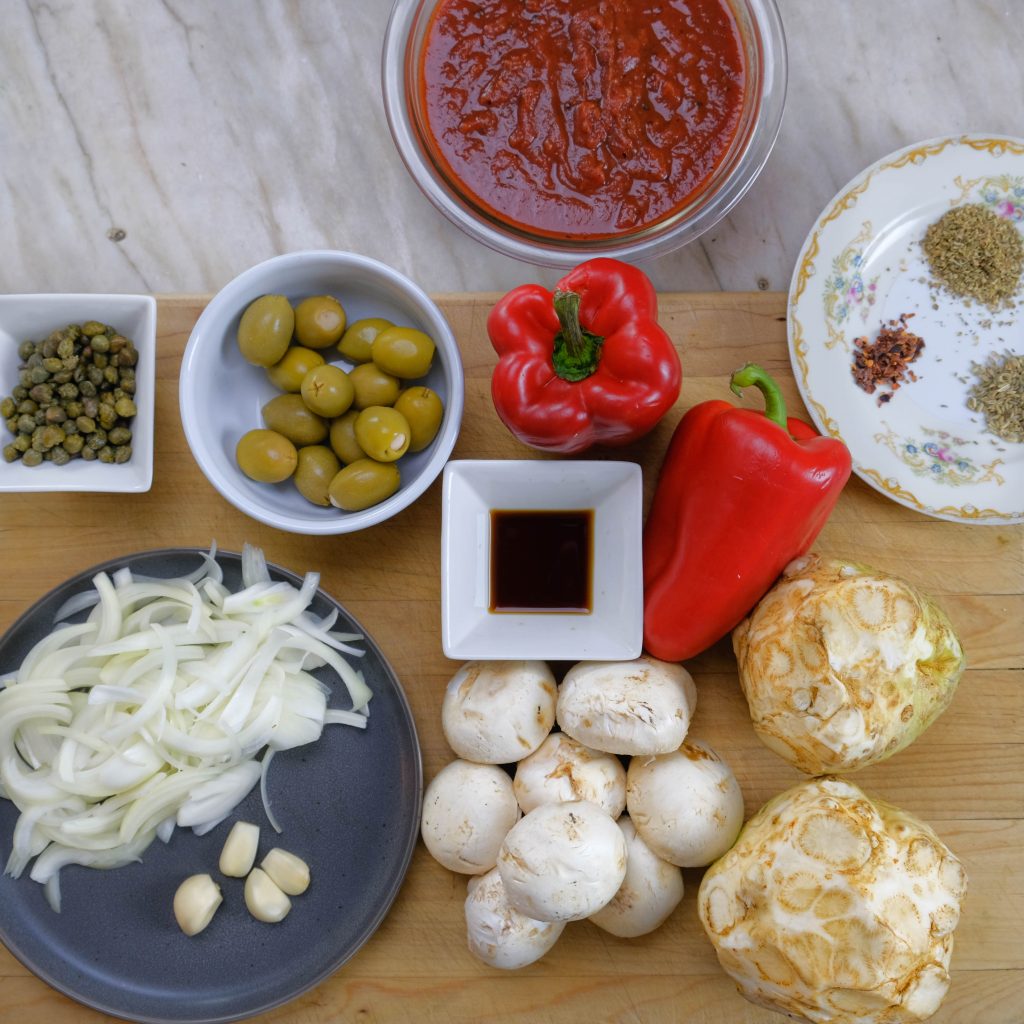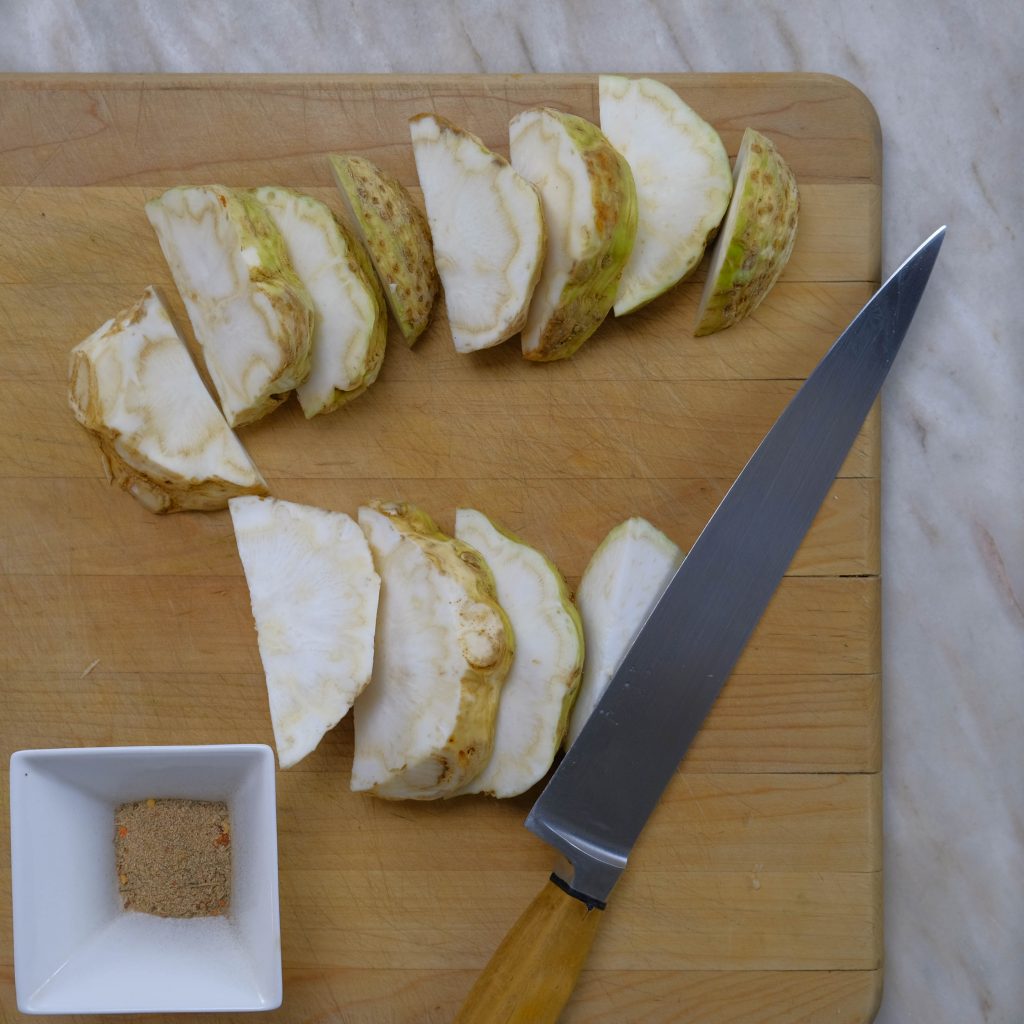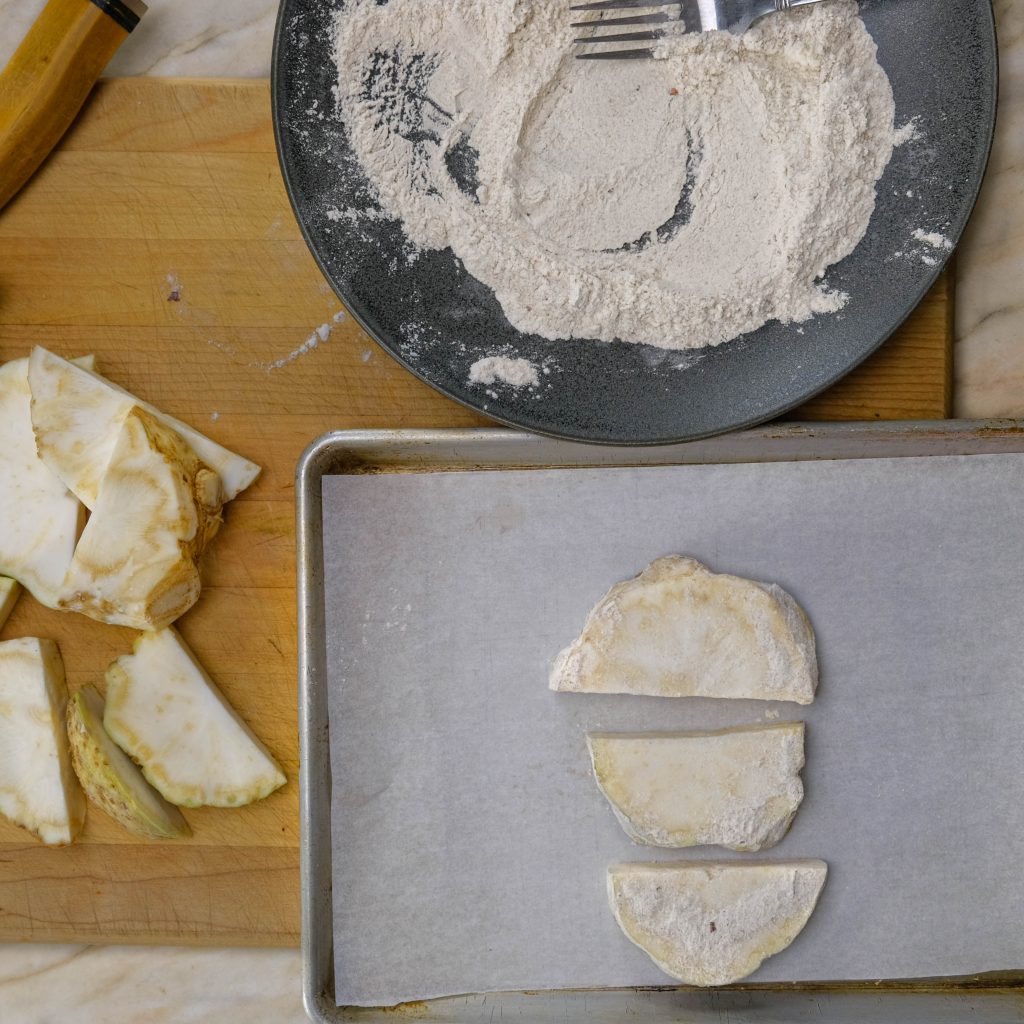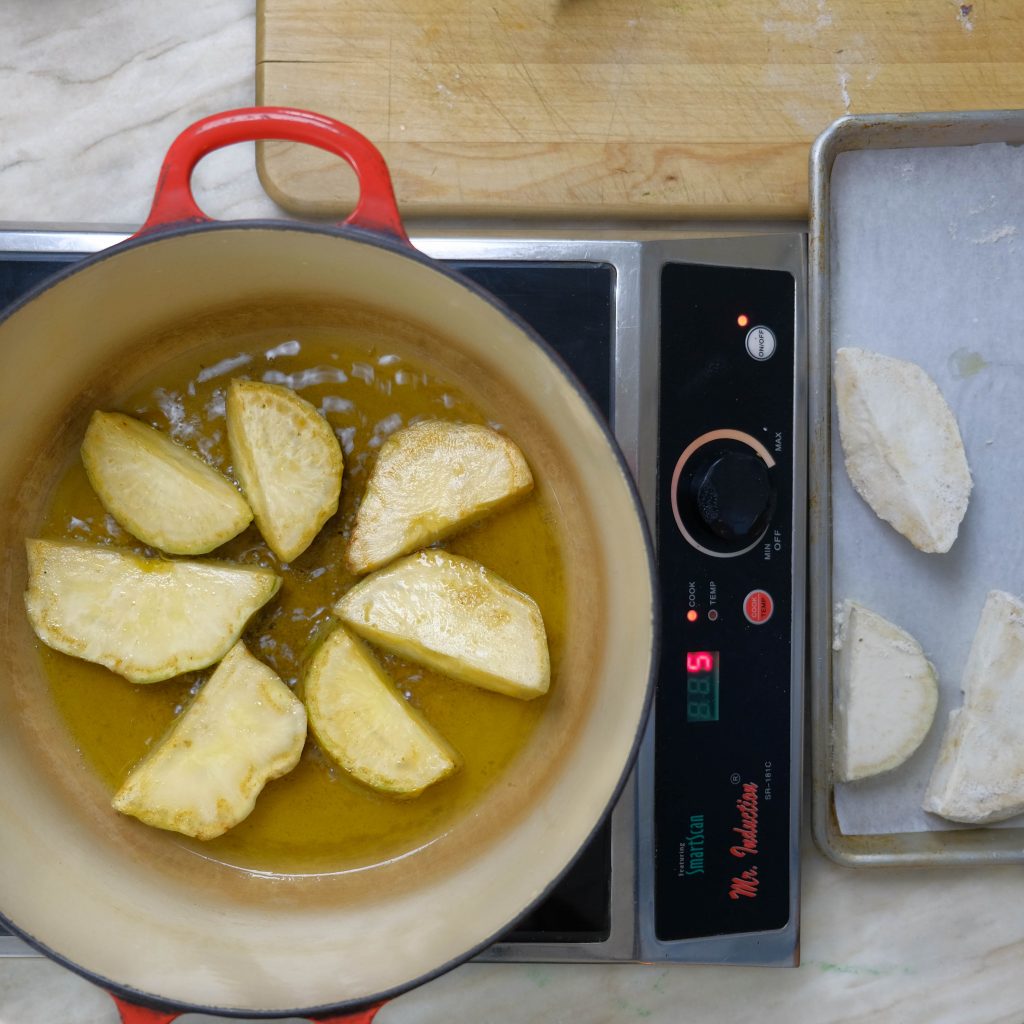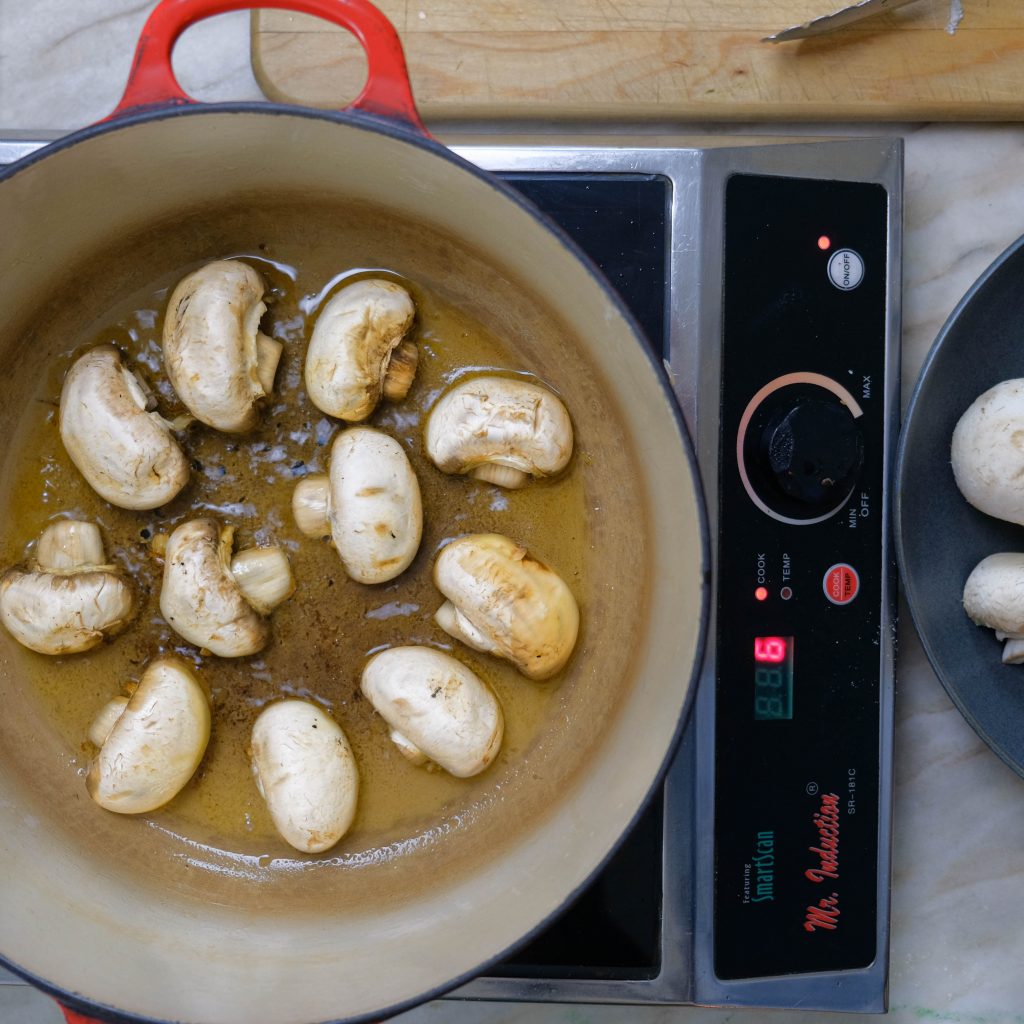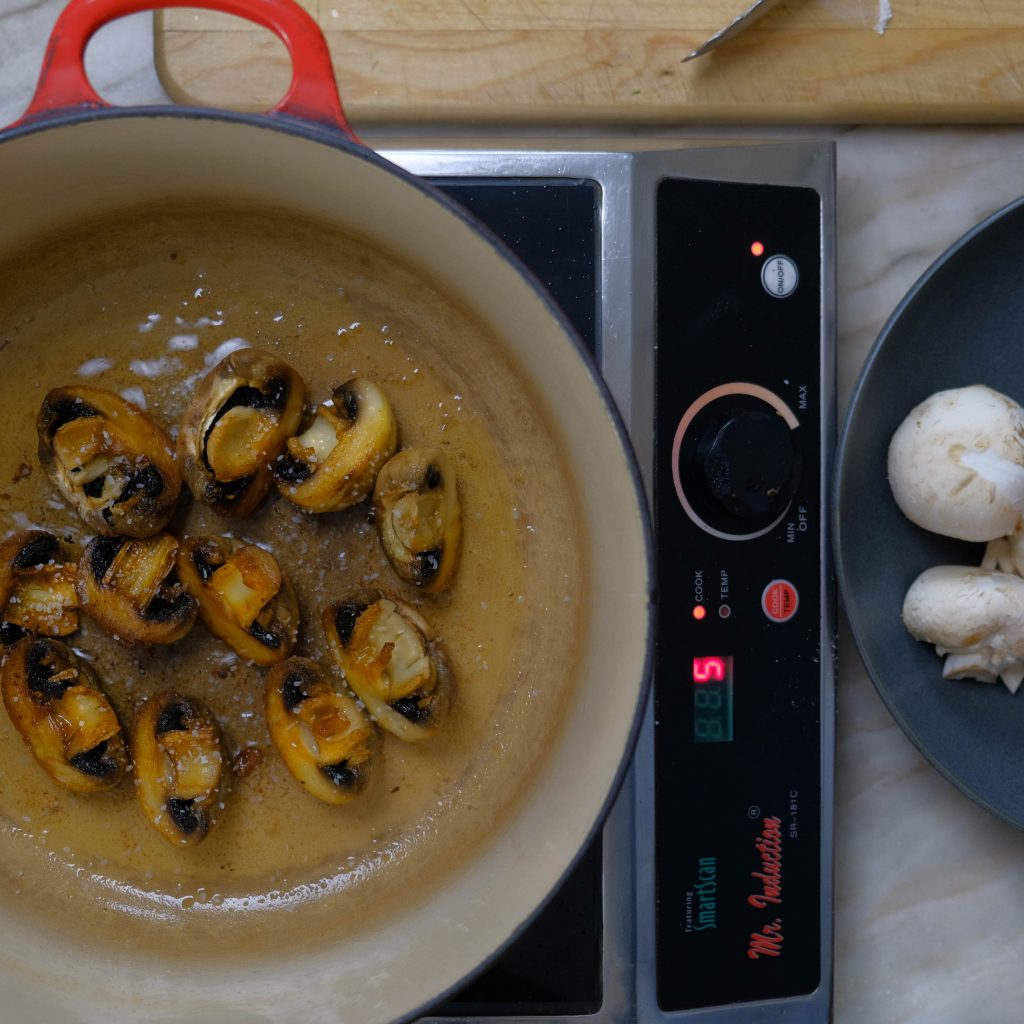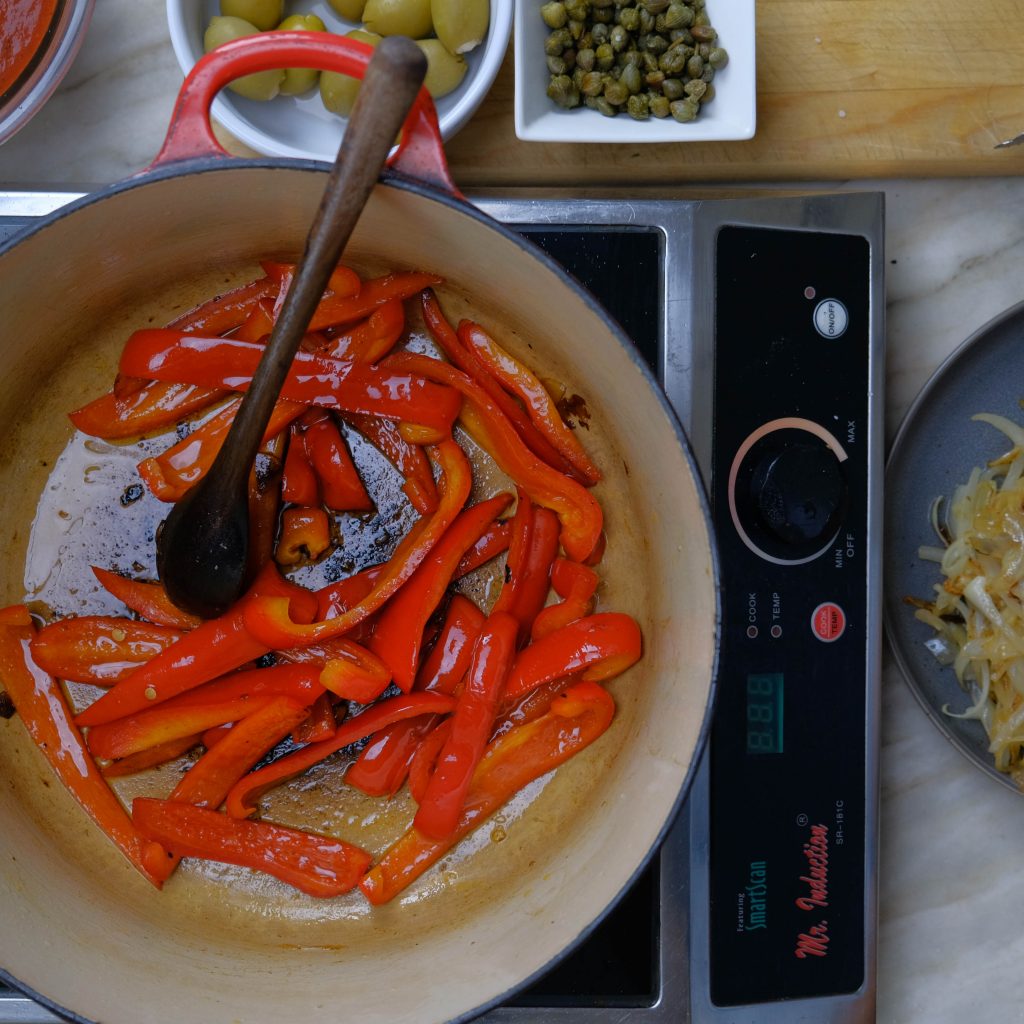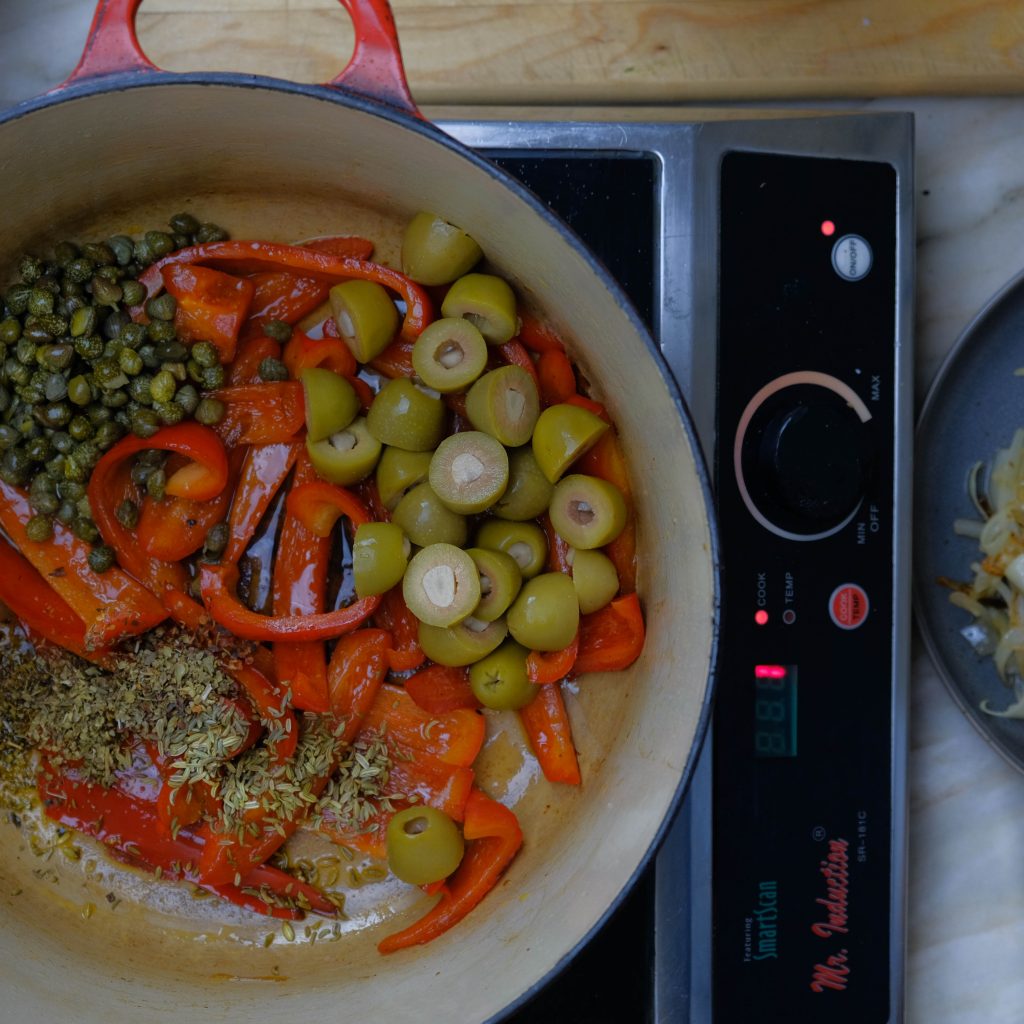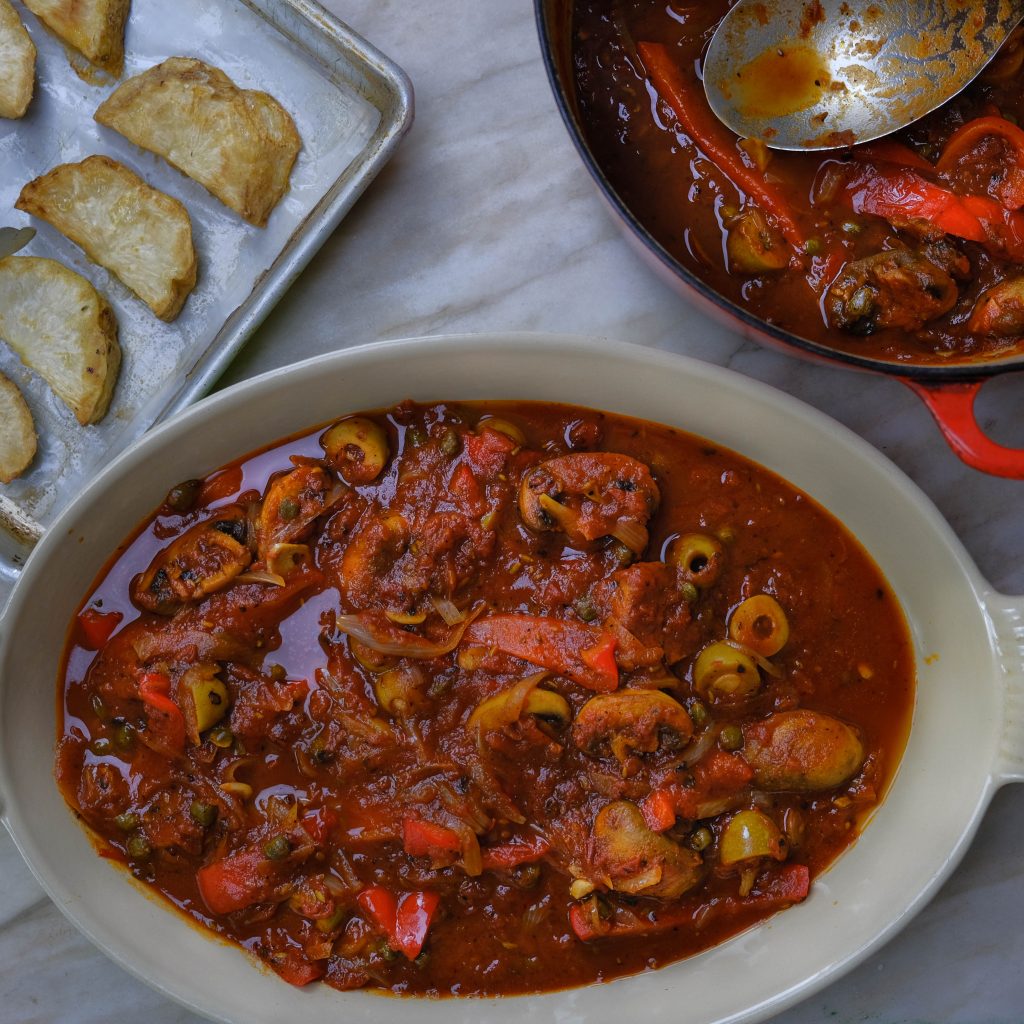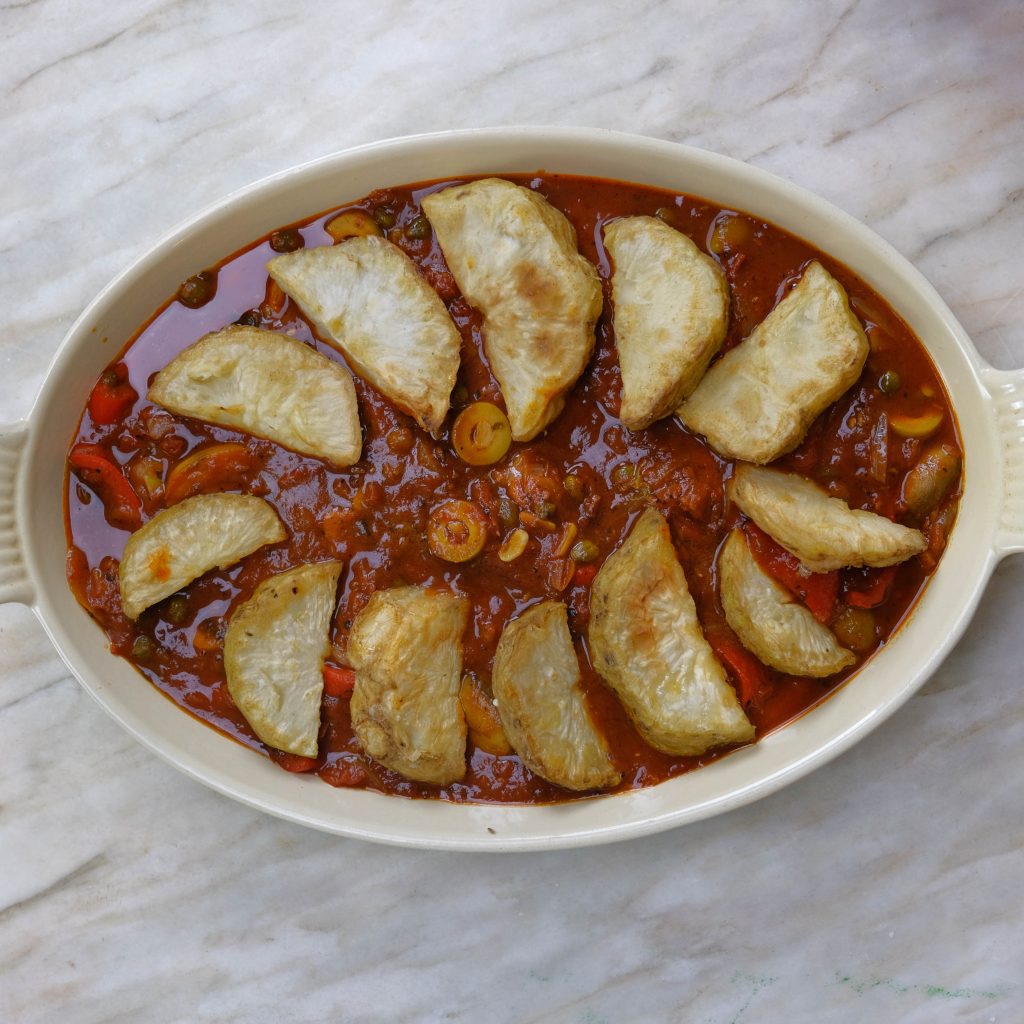 Chefs Tips
Vegan Cacciatore
Vegan Cacciatore with celery root is a rich and comforting dish that will satisfy your craving for this Italian classic.
Print Recipe
Instructions
How to make Celery root Cacciatore
Wash and scrub the celery root, and use a knife to trim roots growing at the bottom and sides, or dirt in the skin's creases. I love the texture that the skin brings to the celery root the contrast enhances the whole dish.

Cut the celery root into half circles about between a ¼ and ½ inch thick.

Combine the all-purpose flour, salt, and mushroom powder.

Preheat the oven to 425 degrees.

Heat a heavy dutch oven over medium heat. Add the extra virgin olive oil.

Dredge the celery root in the flour, coating both sides, giving a pat to remove excess four.

Brown the celery root on both sides. Place the celery root on a baking tray lined with parchment paper.

Cook the celery root in the oven for 12-15 minutes, and flip after 6 -7 minutes. The celery root side is soft with the edges turning brown and crisp.

Add the sliced onions and garlic to the pot. Lightly caramelize the onions, and lightly season with a pinch of kosher salt. Once cooked remove and set aside.

If the pan is looking a little dry add a dash of extra virgin olive oil, and add the sliced bell peppers, cooking until soft and lightly roasted, around 12 minutes.

Add the capers, and green olives cut in half horizontally, fennel seeds, crushed red chili flakes, and oregano and sauté for 2 minutes, and add the white. Cook until reduced by half.

Add the crushed tomatoes, and black vinegar then stir to combine. Bring the sauce to a boil and reduce the heat to a low simmer. When placing the lid on top leave a small gap. The slight gap allows the steam to escape the thickening sauce. Cook the sauce for 20 minutes.

The finished sauce should be thick and have a shimmer to it. If the sauce has reduced too much add a 1/4 cup at a time of vegetable stock until desired consistency has been reached.

Pour the sauce into an oven-safe platter, and fan the celery root out on top. Place in the oven for 15 minutes.
Notes
Nutritional values are an estimate.
Nutrition
Calories:
221
kcal
|
Carbohydrates:
28
g
|
Protein:
5
g
|
Fat:
10
g
|
Saturated Fat:
1
g
|
Polyunsaturated Fat:
1
g
|
Monounsaturated Fat:
7
g
|
Sodium:
730
mg
|
Potassium:
718
mg
|
Fiber:
6
g
|
Sugar:
5
g
|
Vitamin A:
1055
IU
|
Vitamin C:
54
mg
|
Calcium:
112
mg
|
Iron:
2
mg