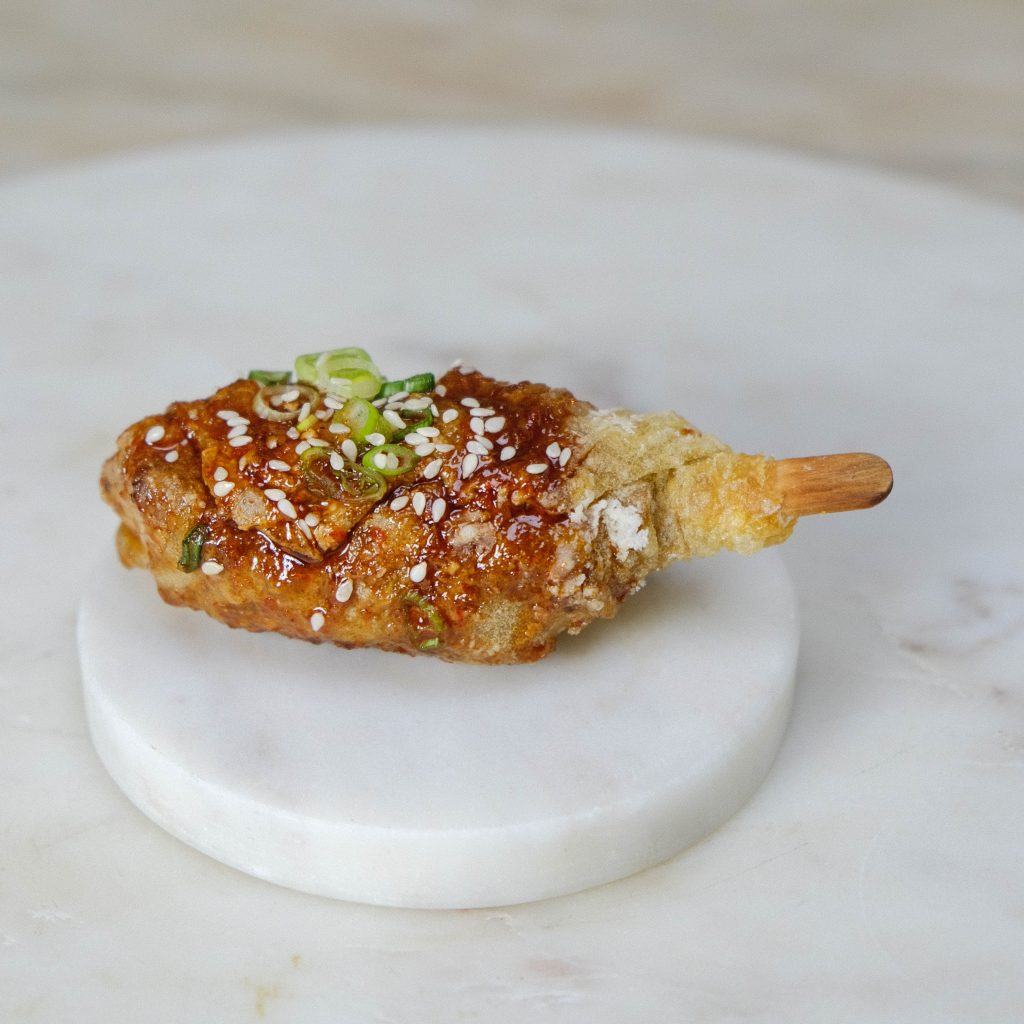 Introduction to Vegan Chicken Drumette
Vegan Chicken Drumettes made with yuba skin and rice paper brings vegan chicken wings to a new level.
As a longtime vegan, I'm always looking for new and exciting ways to recreate classic meat dishes using plant-based ingredients. When I discovered yuba skin and rice paper, I knew I had found the perfect combination to make a vegan version of chicken drumettes.
Yuba Skin
For those who may not be familiar, yuba skin is a byproduct of soy milk production that has a texture similar to chicken skin. You can buy it frozen or dried, either way, you'll need to rehydrate it with a smoking liquid. It's a versatile ingredient that can be used in a variety of recipes to add texture and flavor. 
Rice Paper
Rice paper, on the other hand, is a thin and flexible sheet made from rice flour that's commonly used in Vietnamese cuisine to wrap spring rolls.
How to…
To make these Vegan Chicken Drumettes, I start by soaking yuba skin in a flavorful marinade or soaking liquid. Then, I wrap the yuba skin around a popsicle stick or sugar cane skewer to give it the shape of a drumette. Next, I wrap rice paper around the yuba skin to add an extra layer of texture and crunch.
Once the drumettes are assembled, I pan fry them then they're finished in the oven until crispy and golden brown. The result is a delicious and satisfying appetizer that's perfect for any occasion.
One of the things I love about this recipe is how customizable it is. You can experiment with different marinades and spices to create your own unique flavor profile. You can also vary the thickness of the yuba skin and rice paper to achieve the texture and crunchiness you prefer.
Whether you're a longtime vegan or just looking to incorporate more plant-based meals into your diet, these Vegan Chicken Drumettes are sure to satisfy your cravings for a classic meat dish. So why not give them a try and see for yourself how delicious and easy they are to make!
What You Need…
How to Make Vegan Chicken Drumettes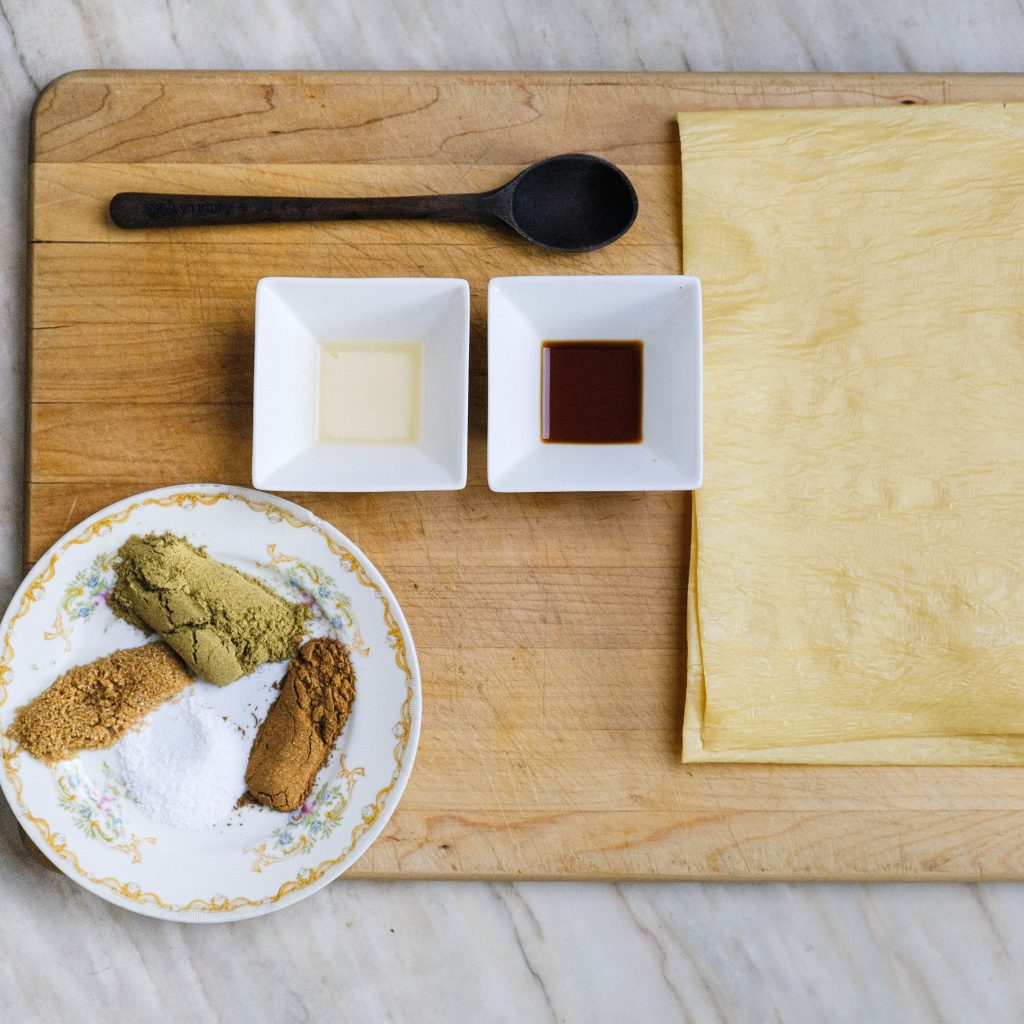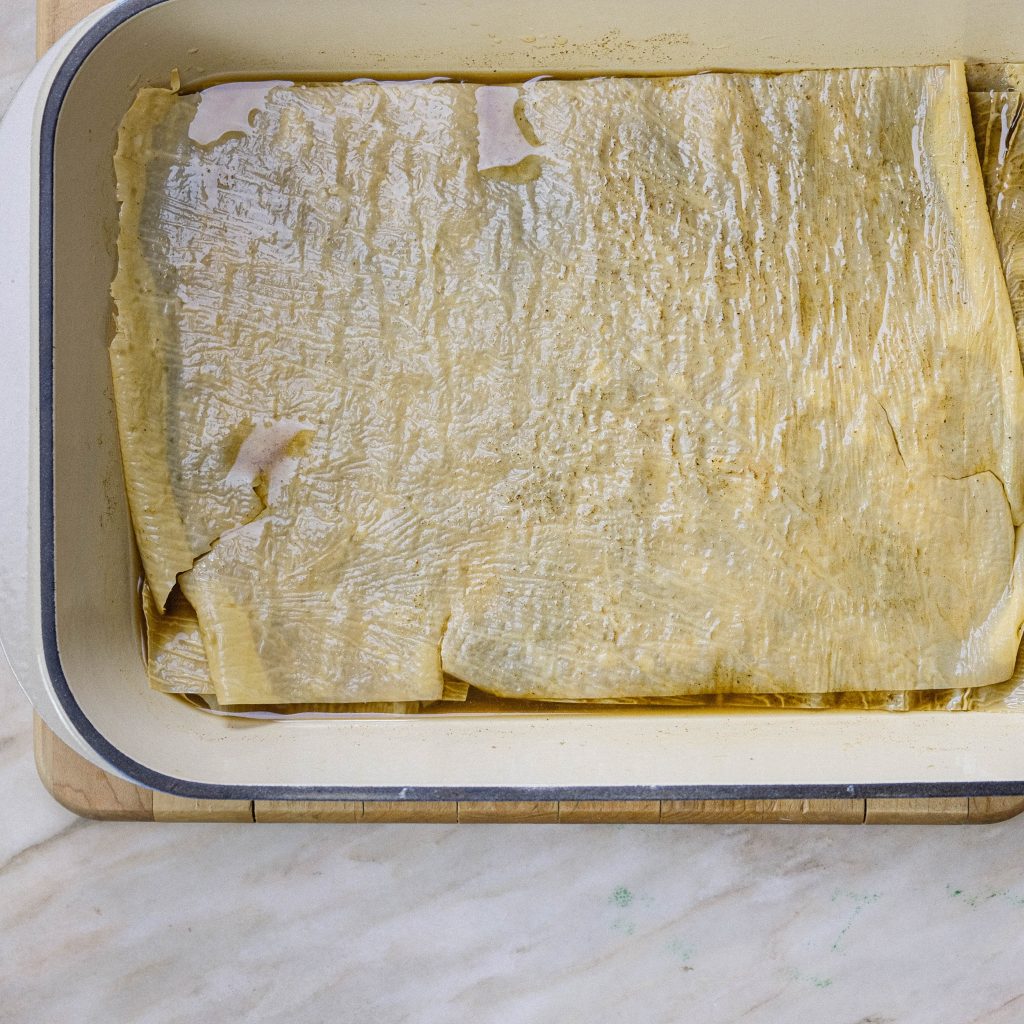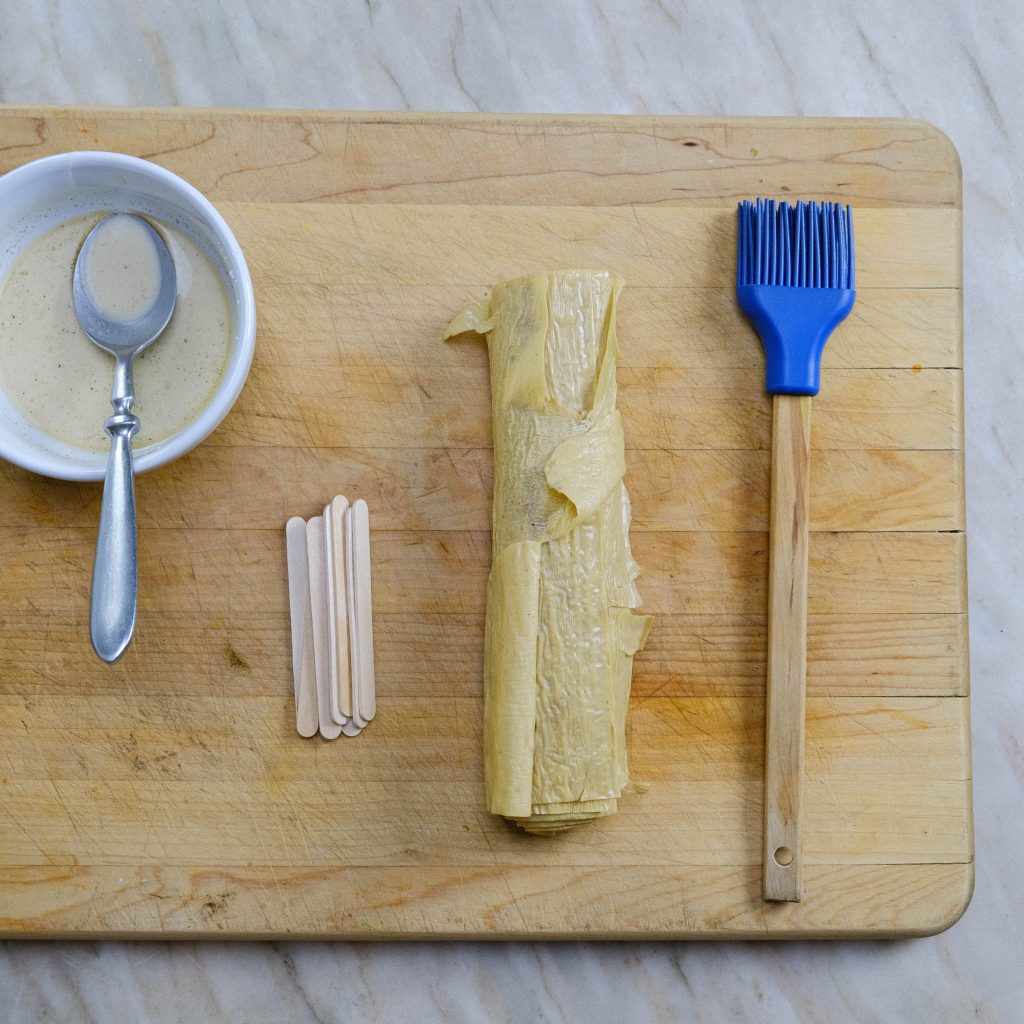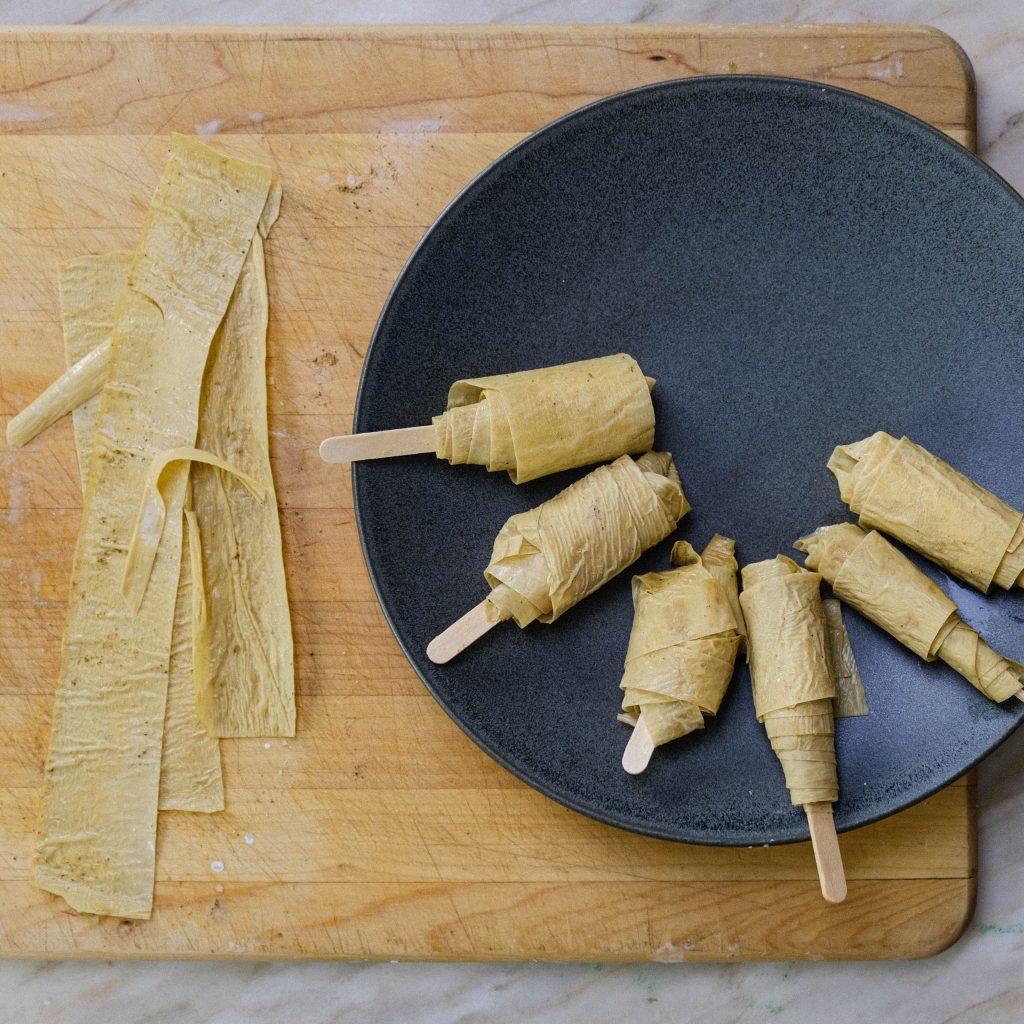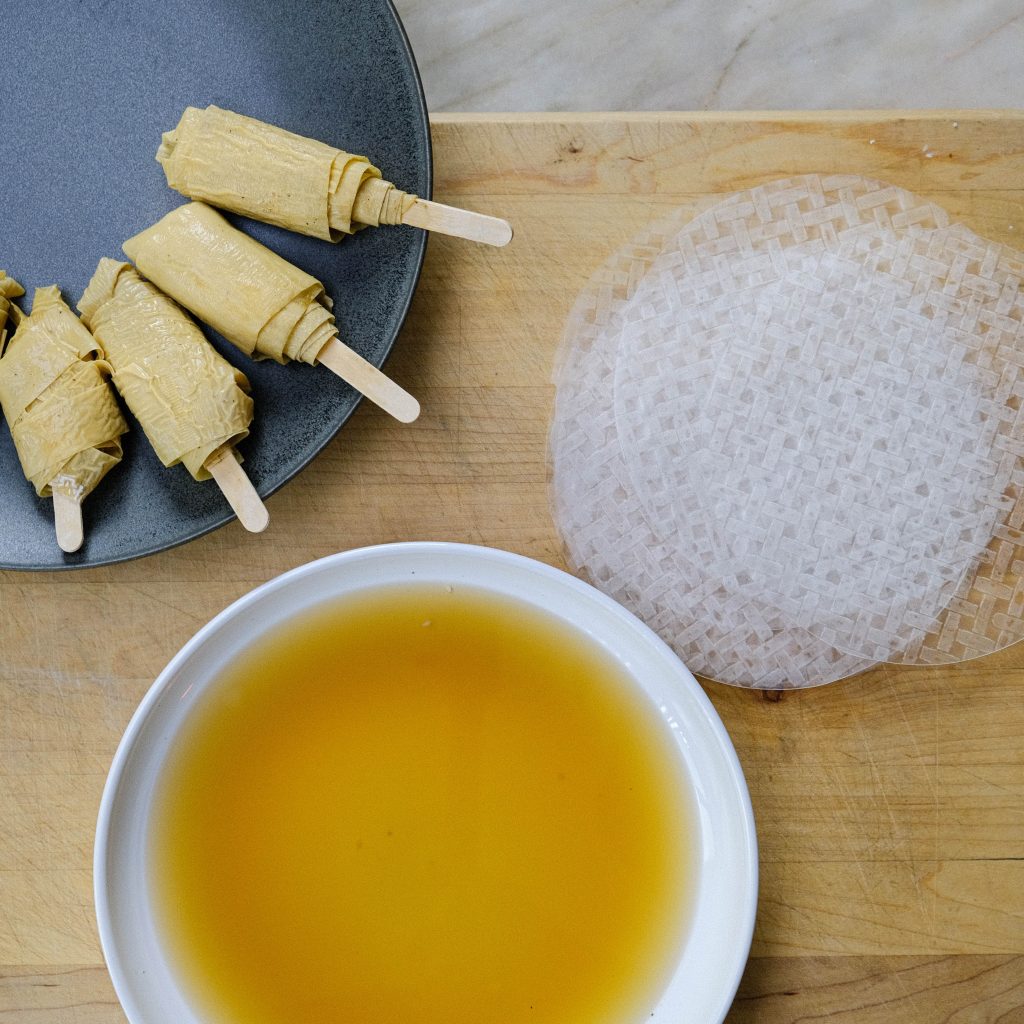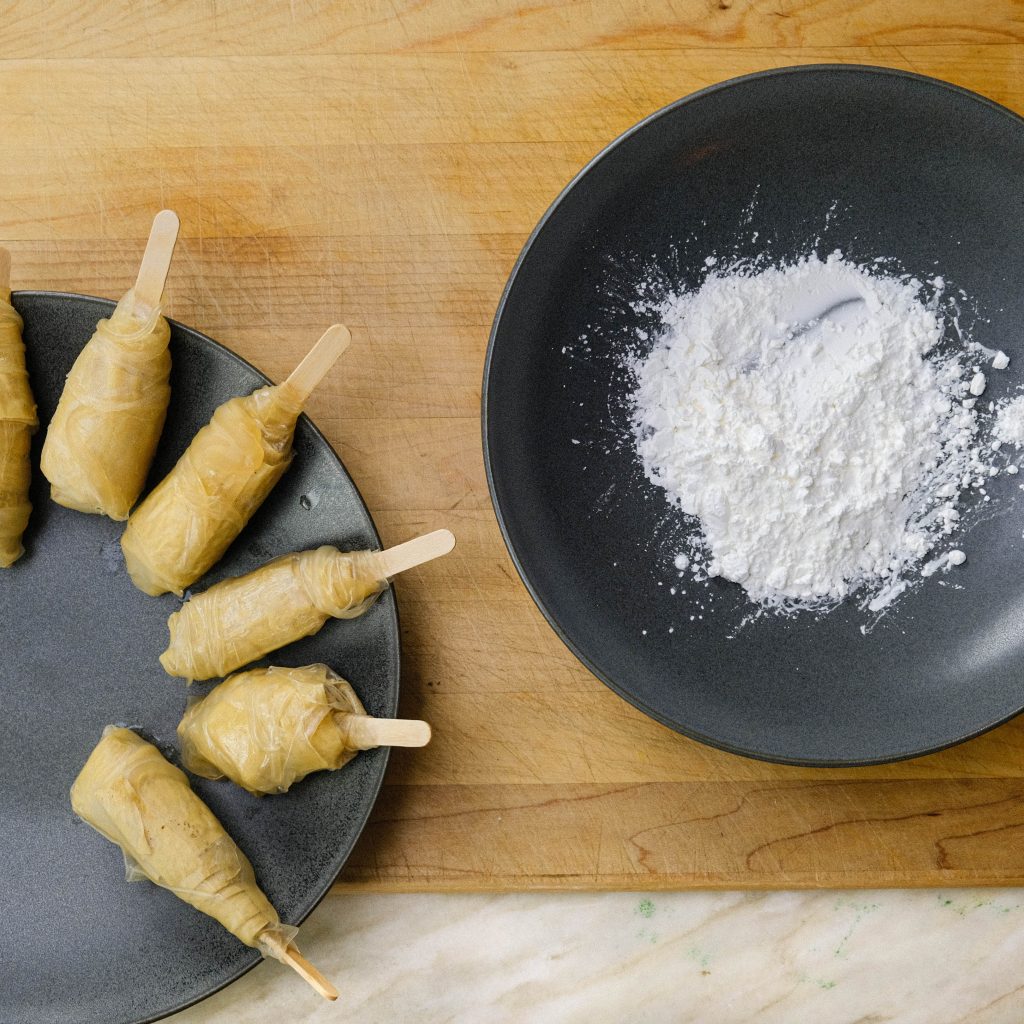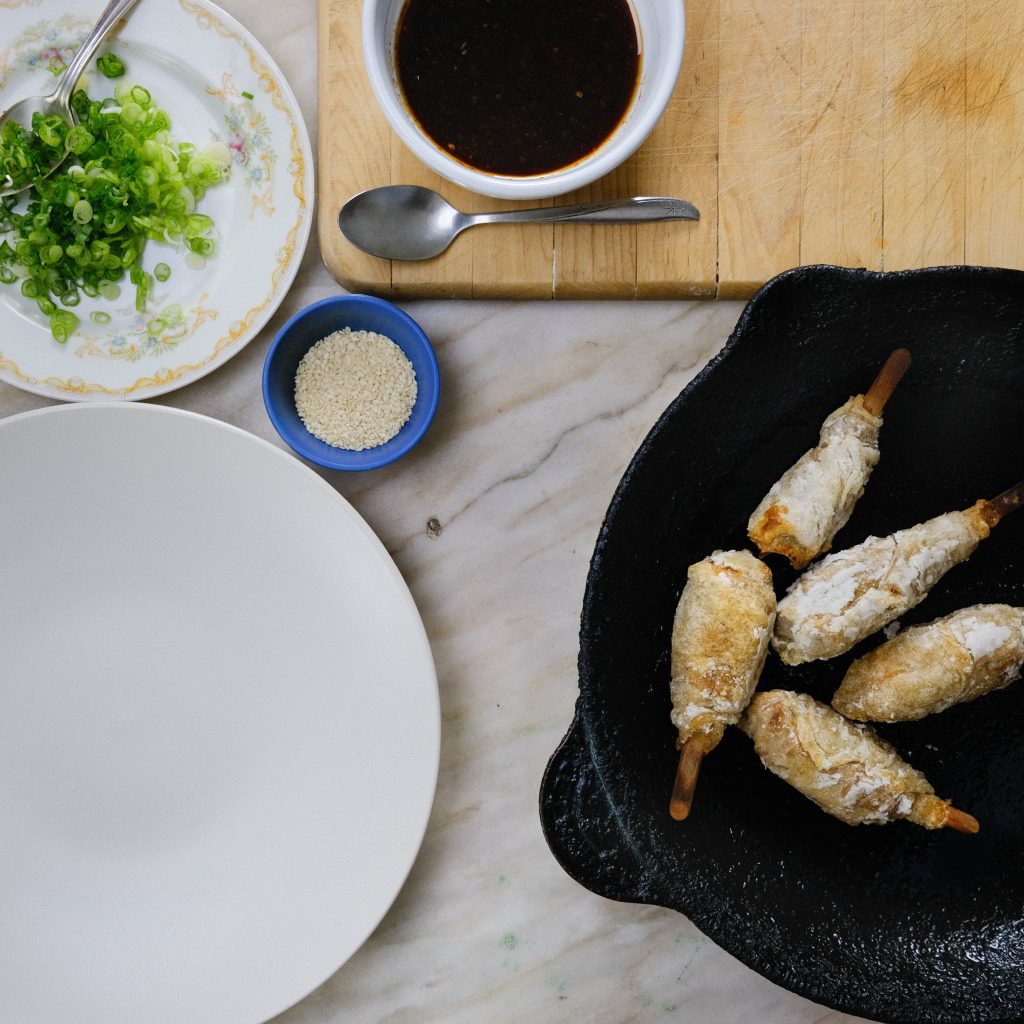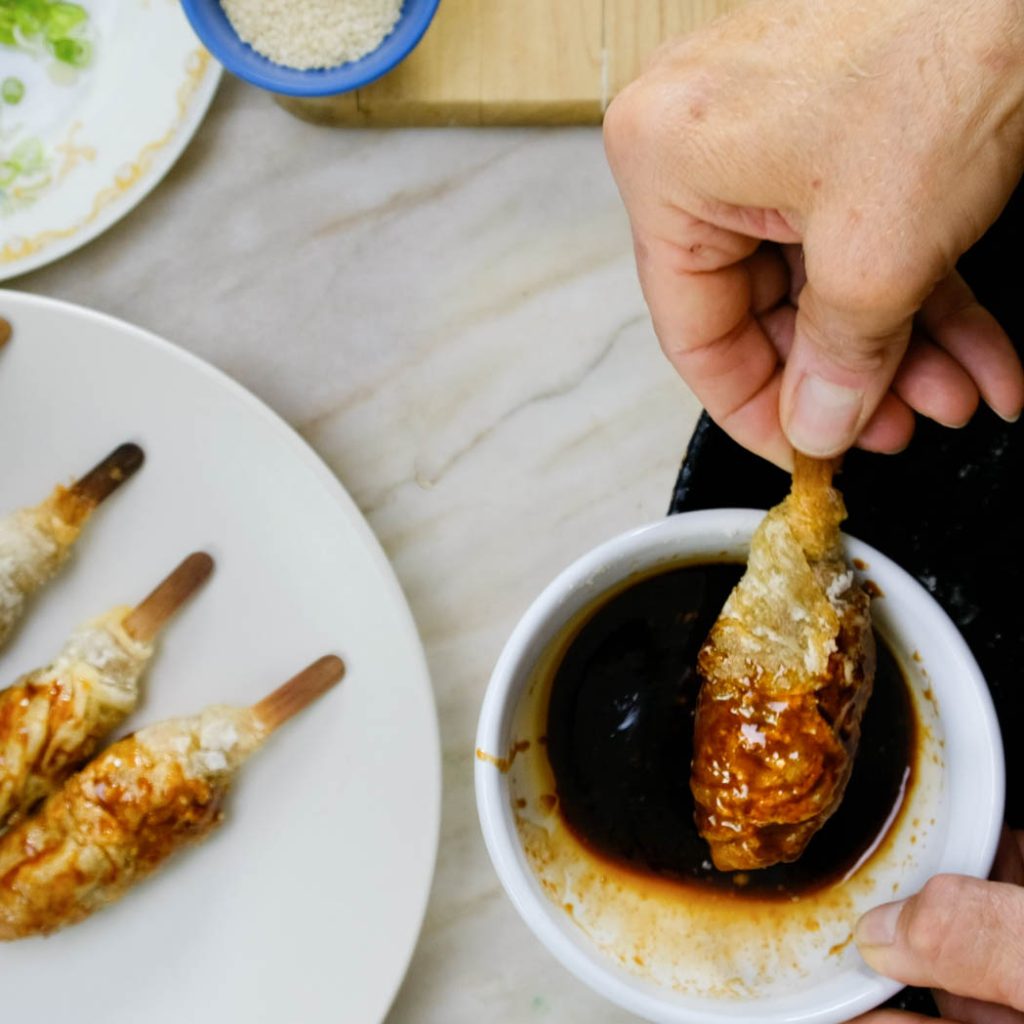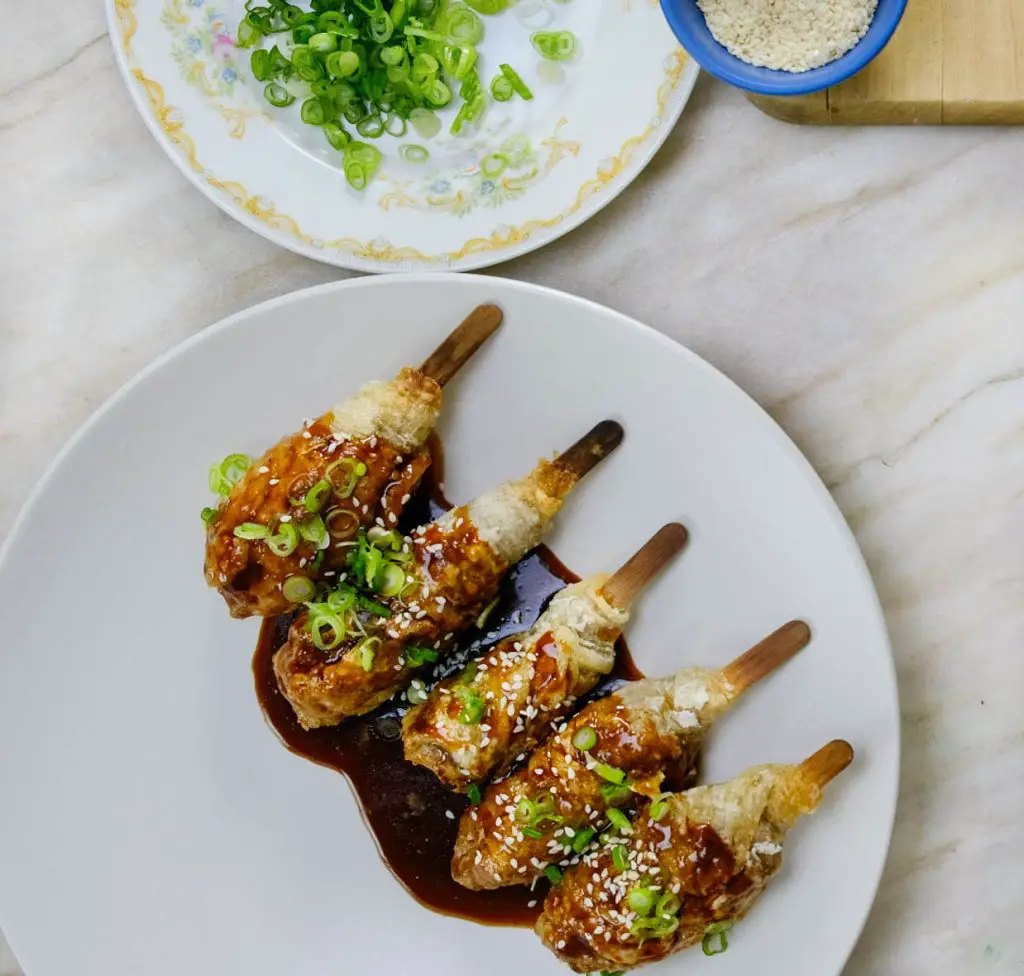 Chefs Tips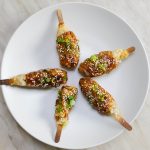 Vegan Chicken Drumettes
Vegan Chicken Drumettes made with yuba skin and rice paper brings vegan chicken wings to a new level.
Print Recipe
Ingredients
Vegan drumettes
1

pack

tofu skin

(Yuba skin, bean curd skin)

3

Tbsp

cornstarch

2

Tbsp

water

6

popsicle sticks

lemon grass or sugarcane

6

rice paper sheets

2

Tbsp

cornstarch

½

cup

olive oil
Instructions
Combine all of the bean curd soaking liquid ingredients, and bring to a simmer.

Remove from the heat, and steep for 15 minutes.

Pour the liquid into a container large enough to hold the bean curd sheets.

Add the bean curd sheets to the liquid. Allow the sheets to soak for 15 minutes. Don't throw the soaking liquid out. Set aside.

Squeeze the tofu skin gently, removing the soaking liquid.

Combine the 2 Tbsp cornstarch and some of the soaking liquid.

Brush the sheet with the cornstarch/soaking liquid slurry.

Cut the sheets into strips 1 inch in width.

Wrap the strips around your stick. Make sure to wrap tightly around the stick. Continue to wrap the tofu strips around each other forming a thicker end.

Soak the rice paper in cold water plus a little of the soaking liquid until soft and flexible.

Wrap the rice paper around the drumette. Firmly squeeze the drumette to form and compress the drumette.

Heat the olive oil in a pan over medium heat.

Roll the drumette in the cornstarch, and cook until crispy and golden brown. Place the fried drumettes in the oven for 10-15 minutes.
How to Make the Spicy Asian Sticky Sauce
Combine the sweet soy sauce, gochujang, rice wine vinegar, sesame oil, and garlic. Mix to incorporate.

To finish, toss the cooked drumettes with the sauce and garnish with scallions and sesame seeds.
Notes
Nutritional values are an estimate.
Nutrition
Calories:
390
kcal
|
Carbohydrates:
56
g
|
Protein:
9
g
|
Fat:
23
g
|
Saturated Fat:
3
g
|
Polyunsaturated Fat:
3
g
|
Monounsaturated Fat:
16
g
|
Cholesterol:
2
mg
|
Sodium:
823
mg
|
Potassium:
88
mg
|
Fiber:
3
g
|
Sugar:
14
g
|
Vitamin A:
151
IU
|
Vitamin C:
8
mg
|
Calcium:
111
mg
|
Iron:
4
mg