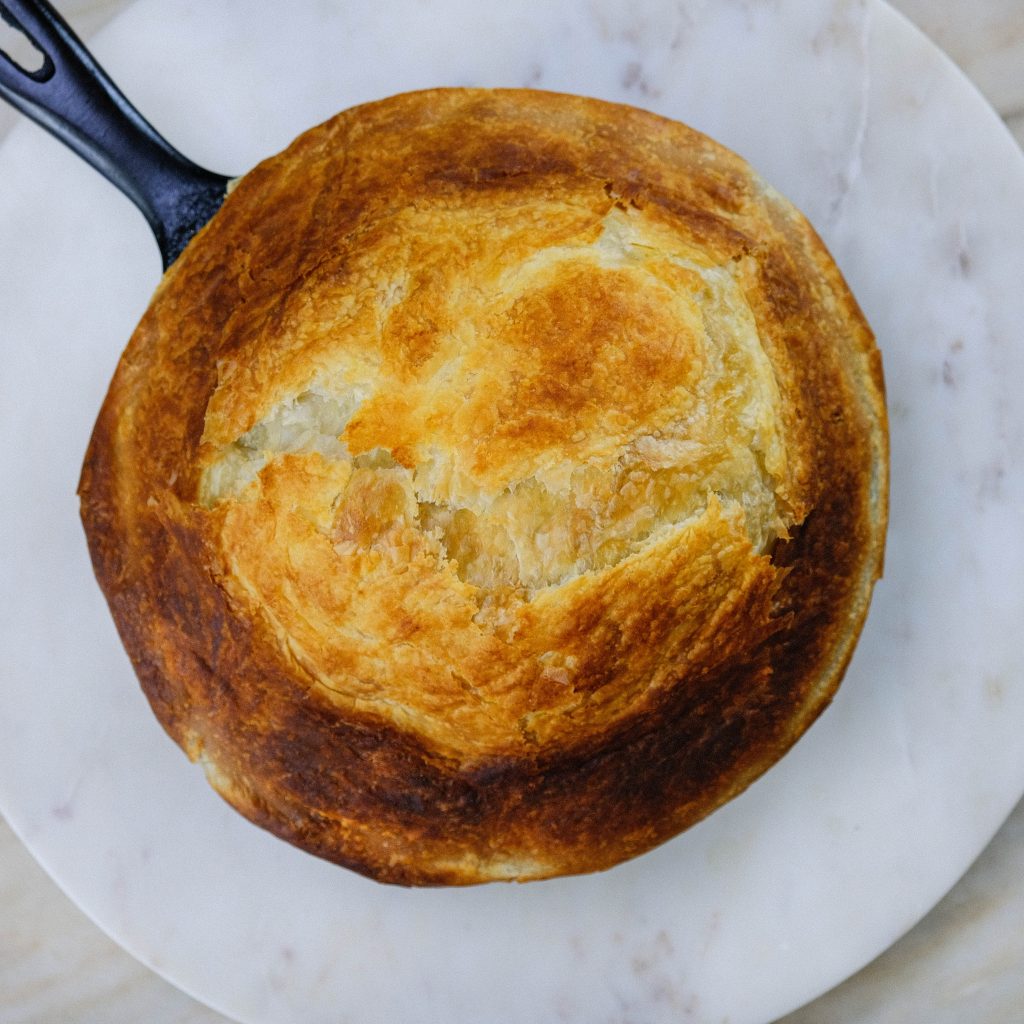 Introduction to Mushroom Pot Pie
Mushroom pot pie is a comforting and nutritious meal. If you're looking for healthy dinner ideas, as I always am, this one is a real winner your whole family will love.
Mushrooms are one of my favorite ingredients to cook with, and this recipe features three different types: button mushrooms, trumpet mushrooms, and portobello mushrooms. Each type has its own unique flavor and texture, and together they make for a truly delicious filling.
Not only are mushrooms tasty, but they're also incredibly good for you. They're packed with vitamins and minerals and are a great source of plant-based protein. Plus, they're low in calories and high in fiber, making them a great choice for anyone looking to eat healthier.
Melted leeks and cashew cream make a luxurious filling, seasoned with miso and tarragon. A green side salad compliments this savory pie for a complete and satisfying meal.
Whether you're a vegan, a vegetarian, or just looking to add more plant-based meals to your diet, this mushroom pie is sure to be a hit. So grab your apron and let's get cooking!
What You Need…
How To Make Mushroom Pot Pie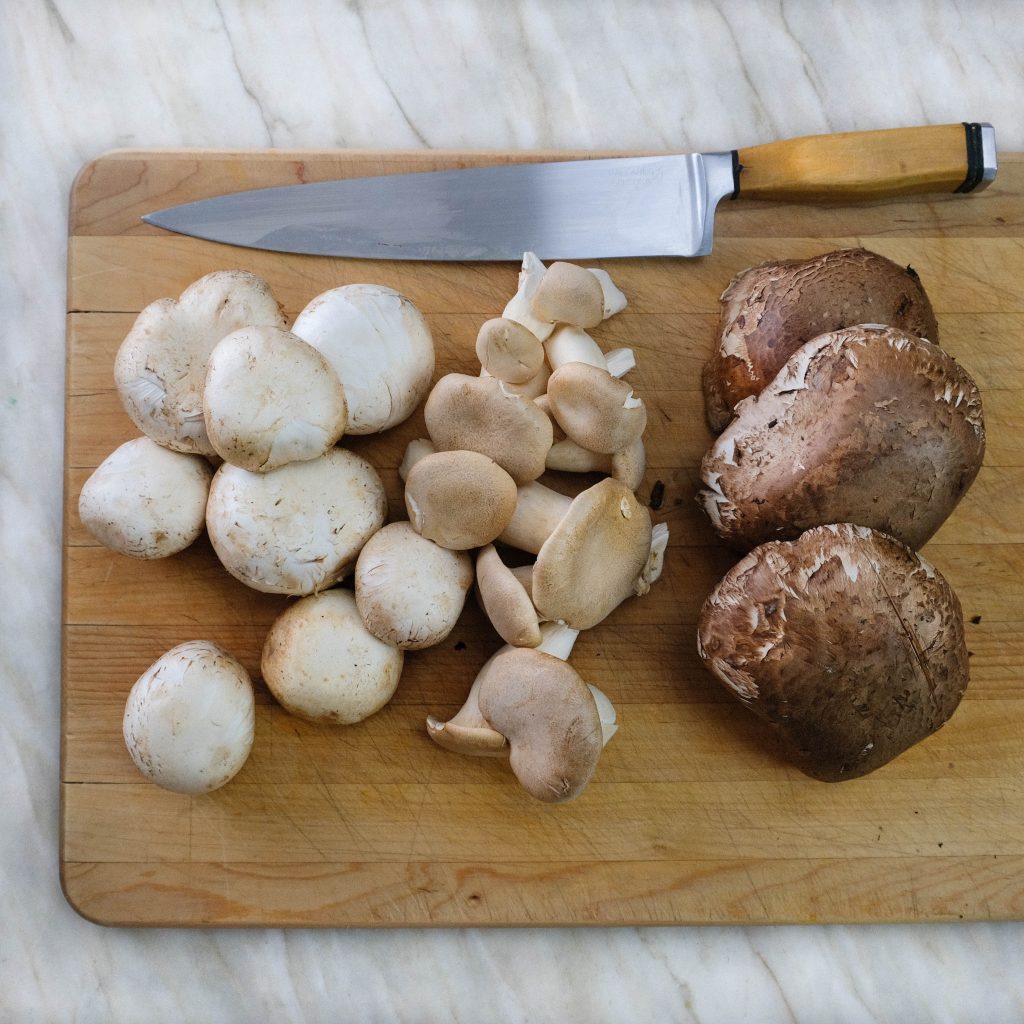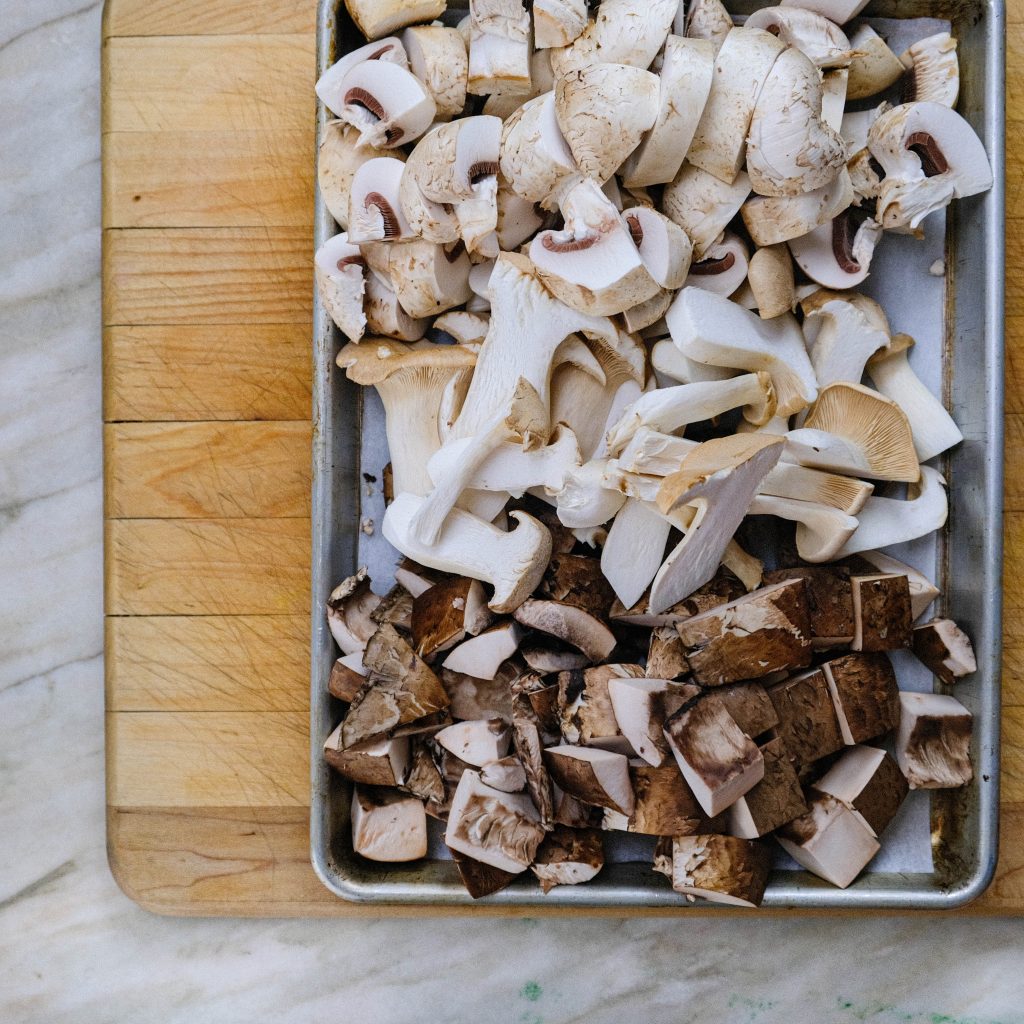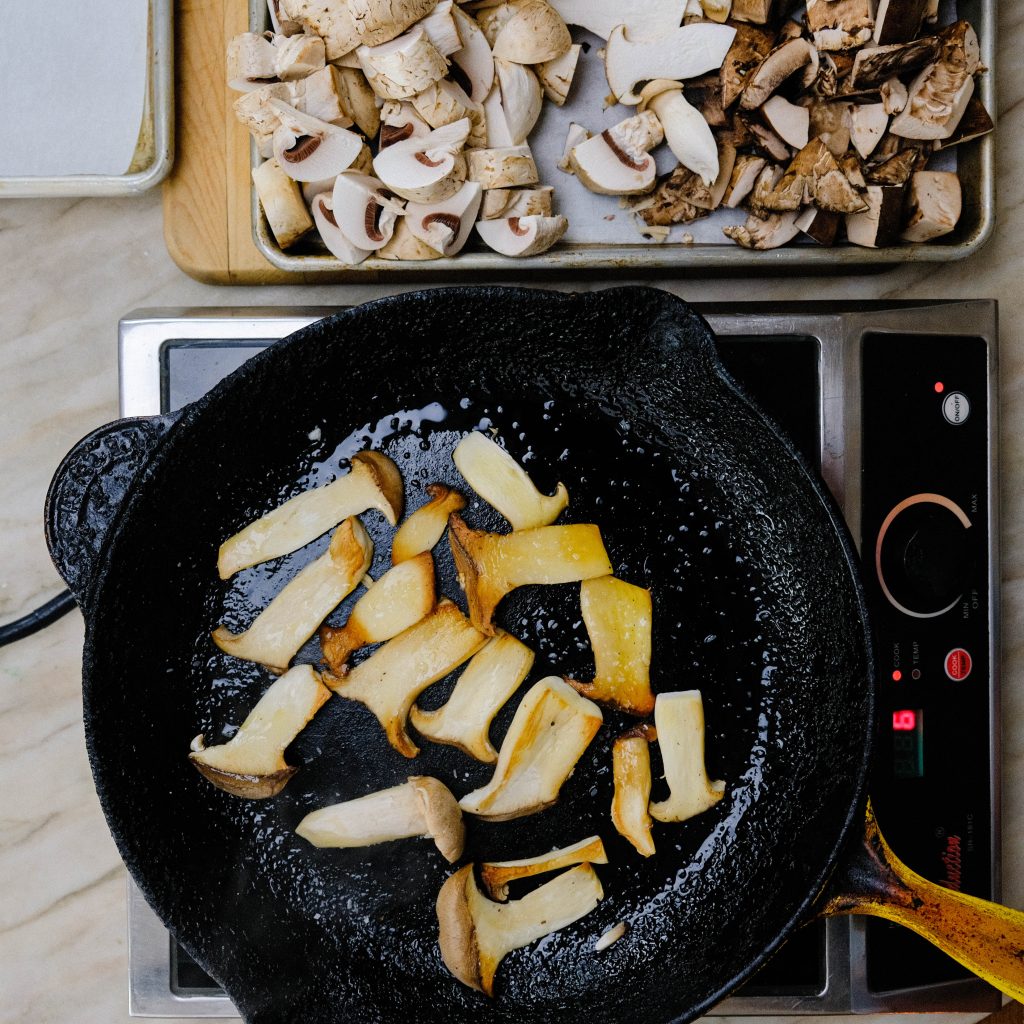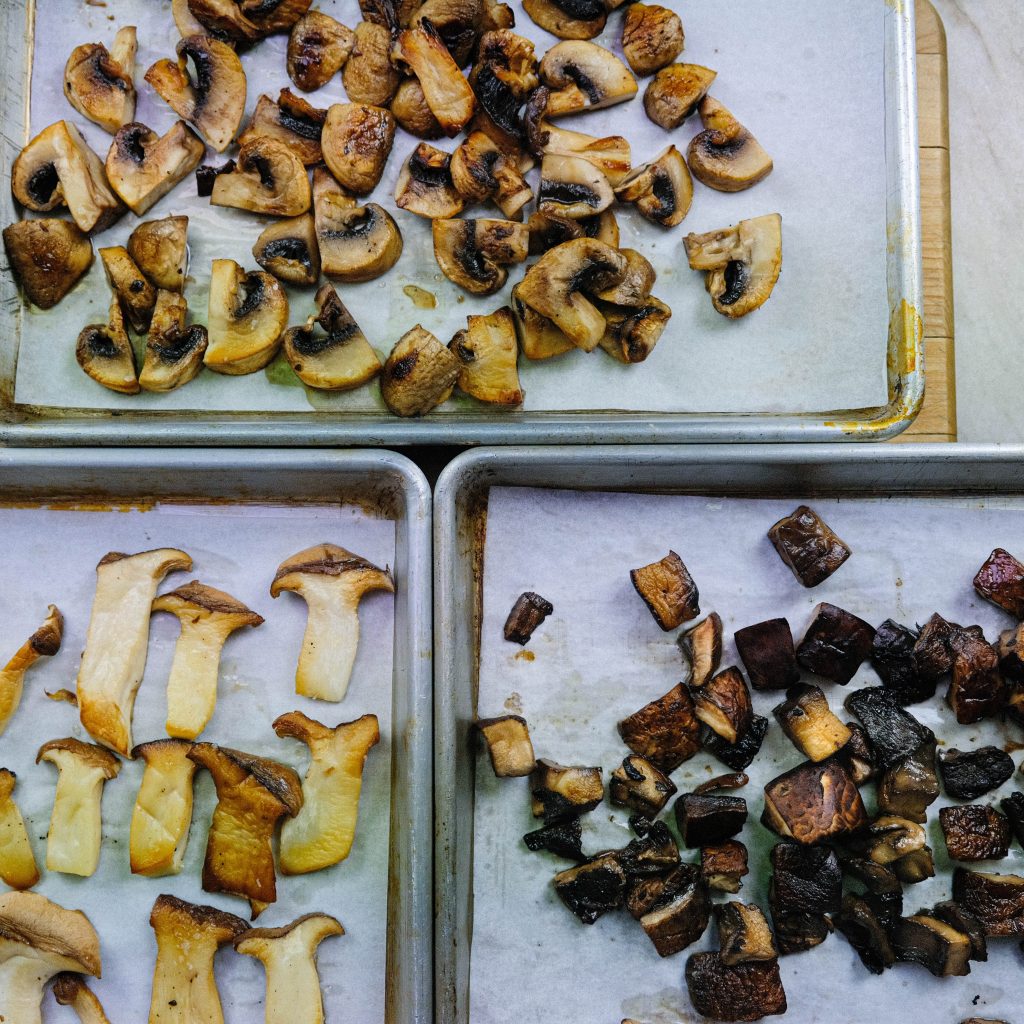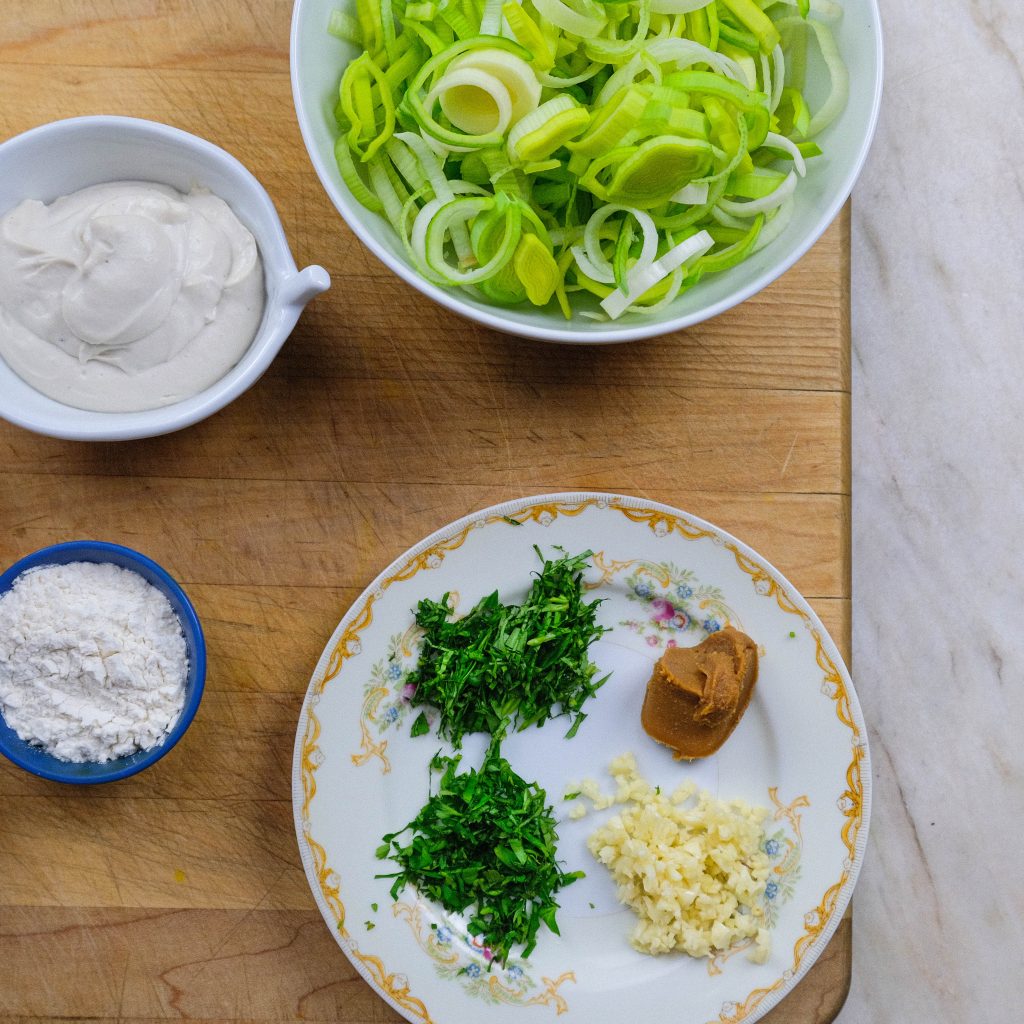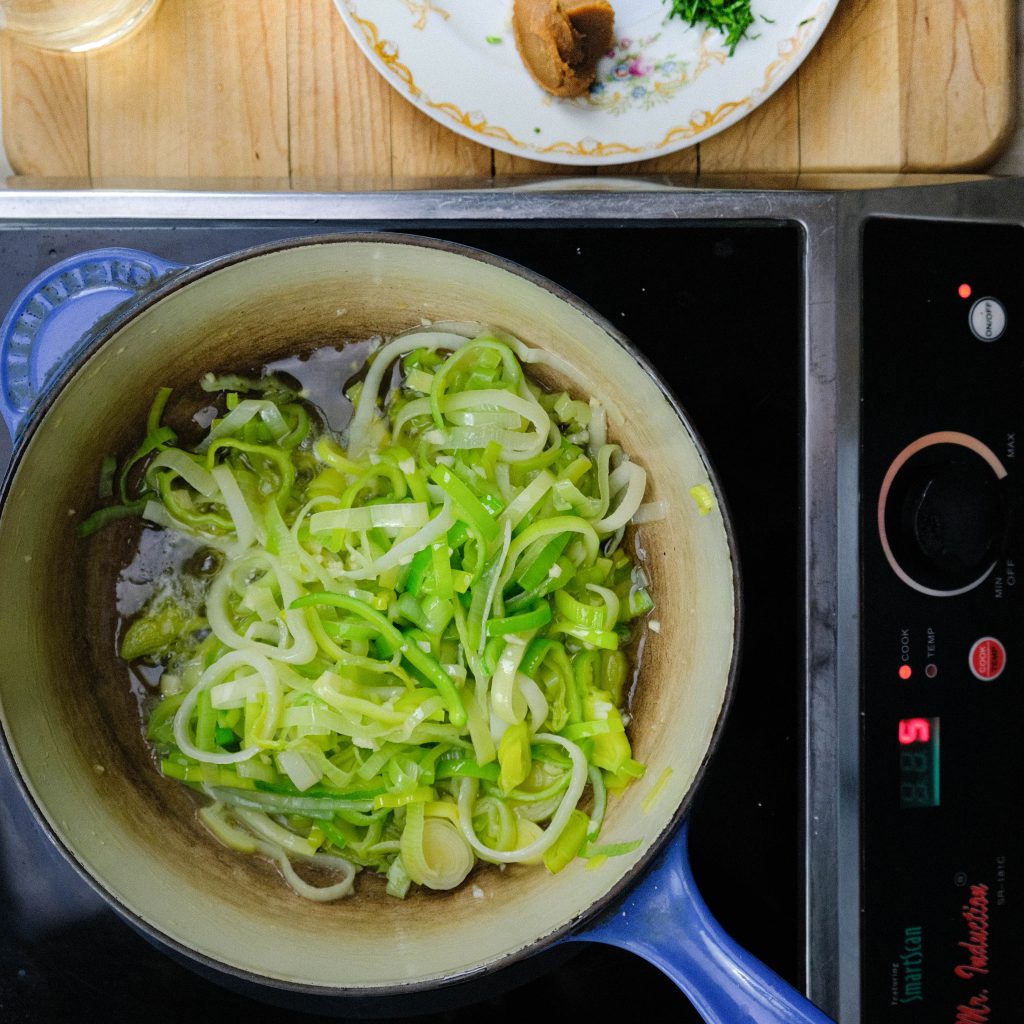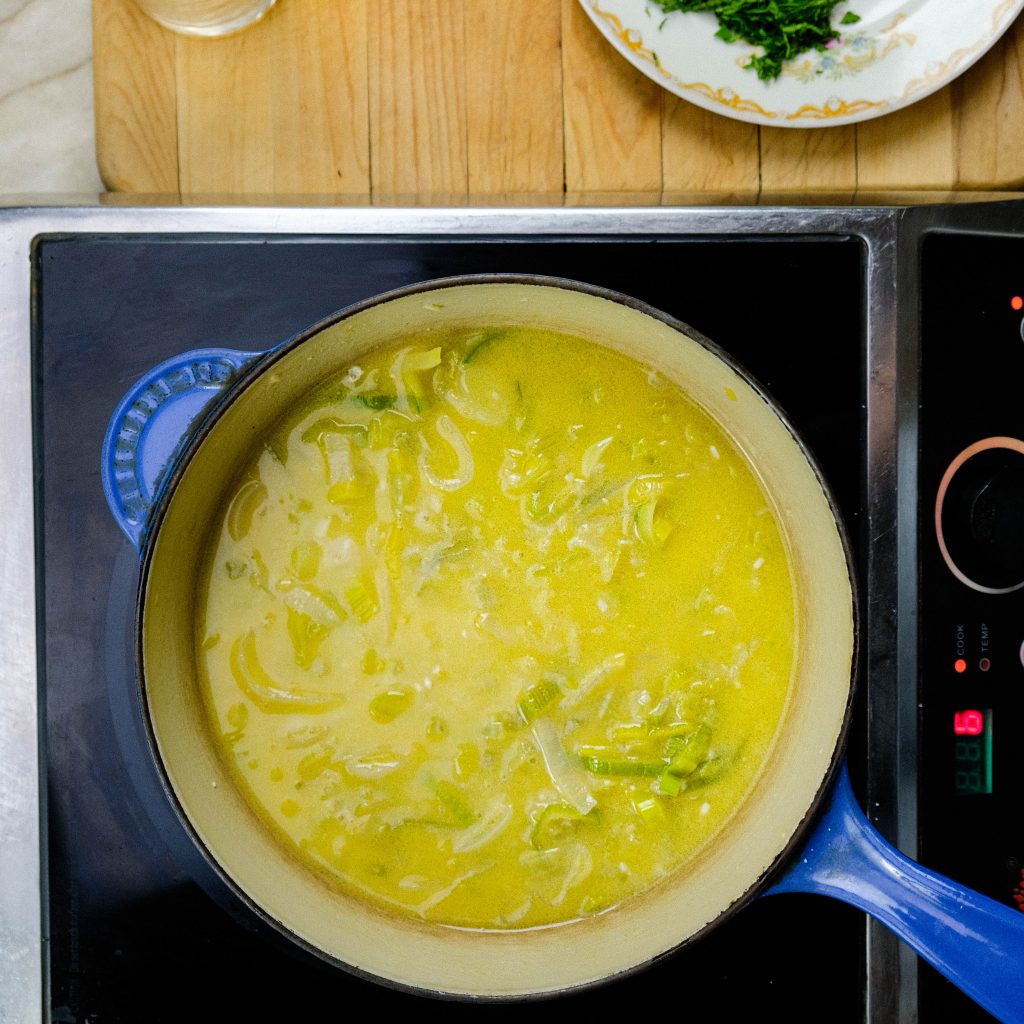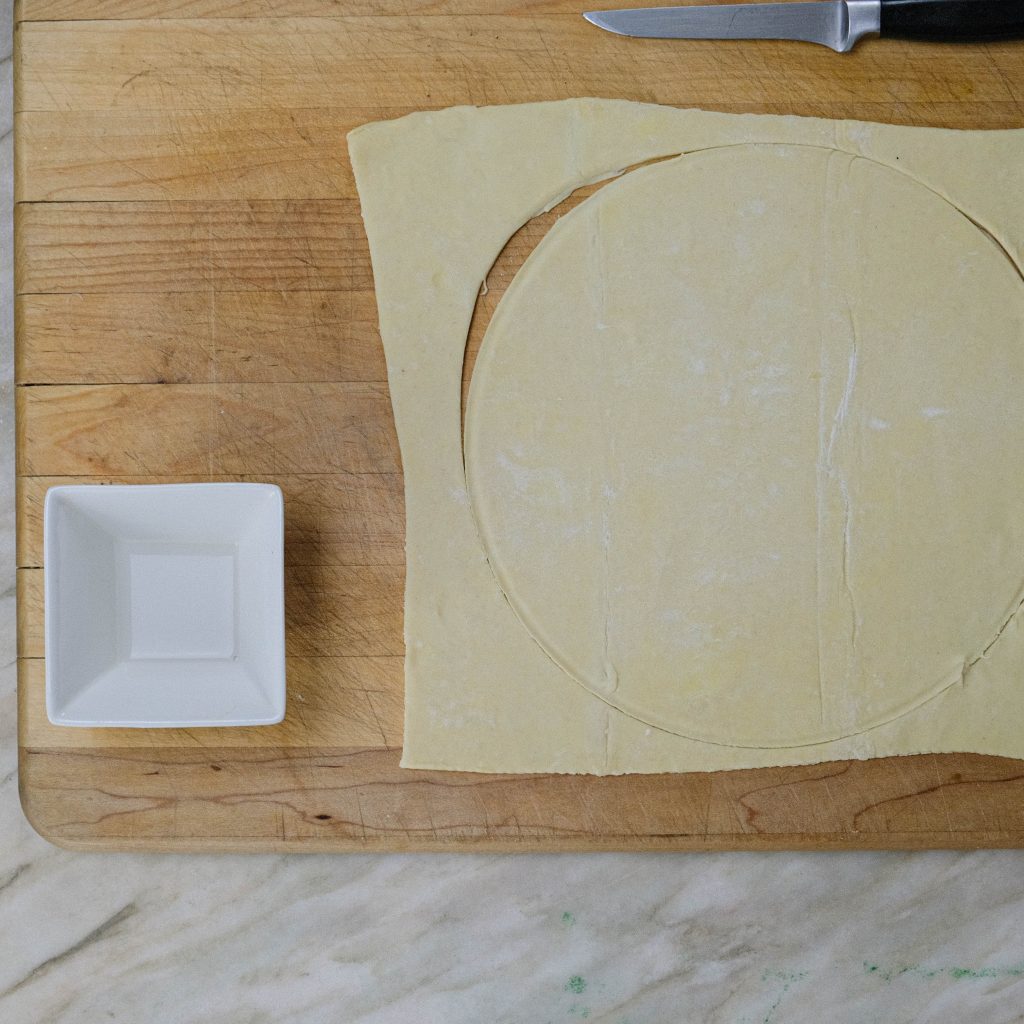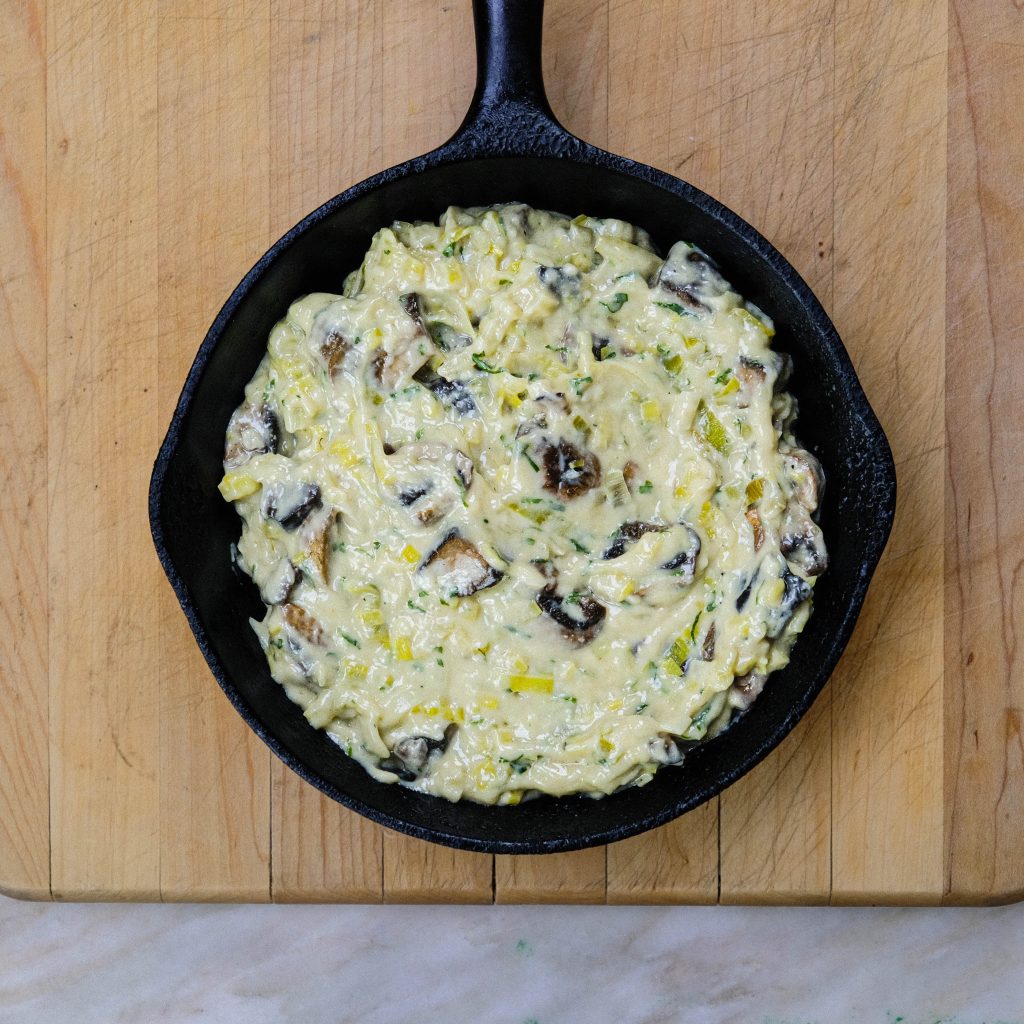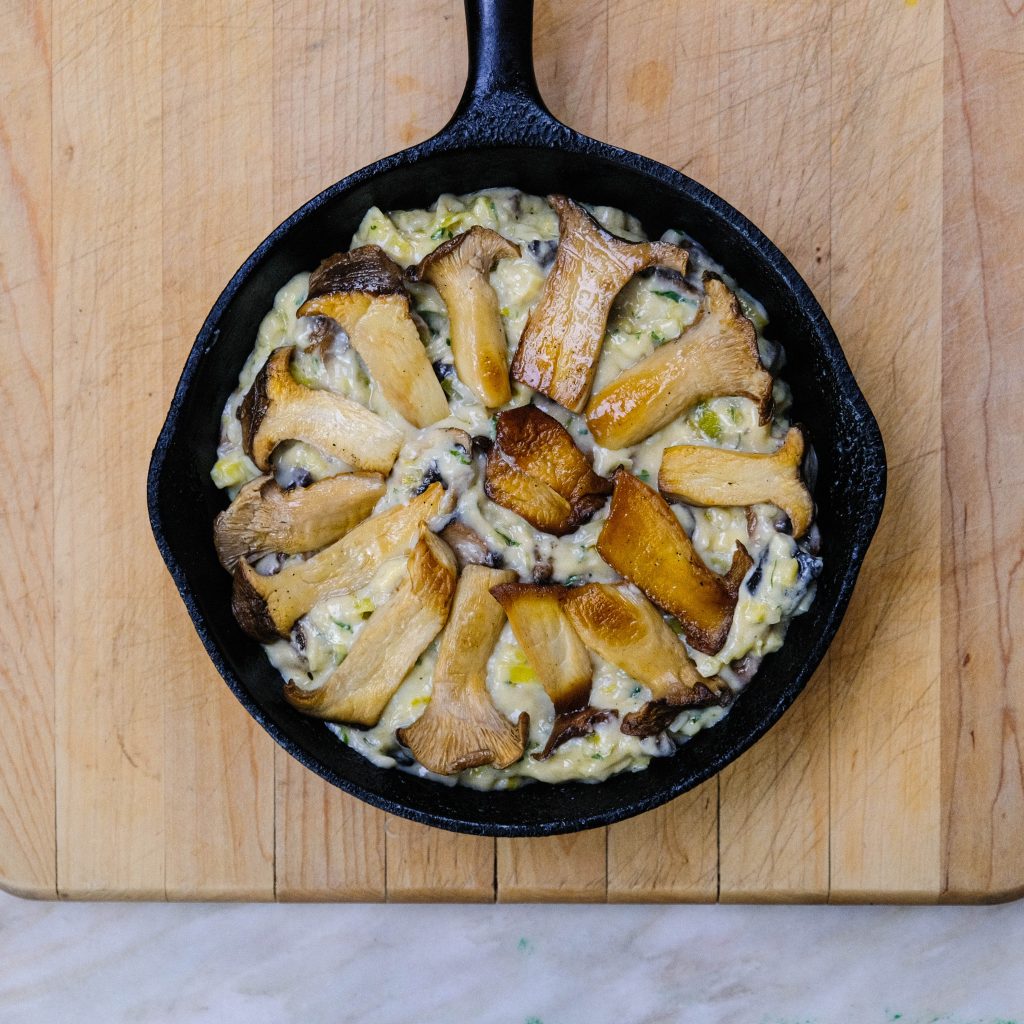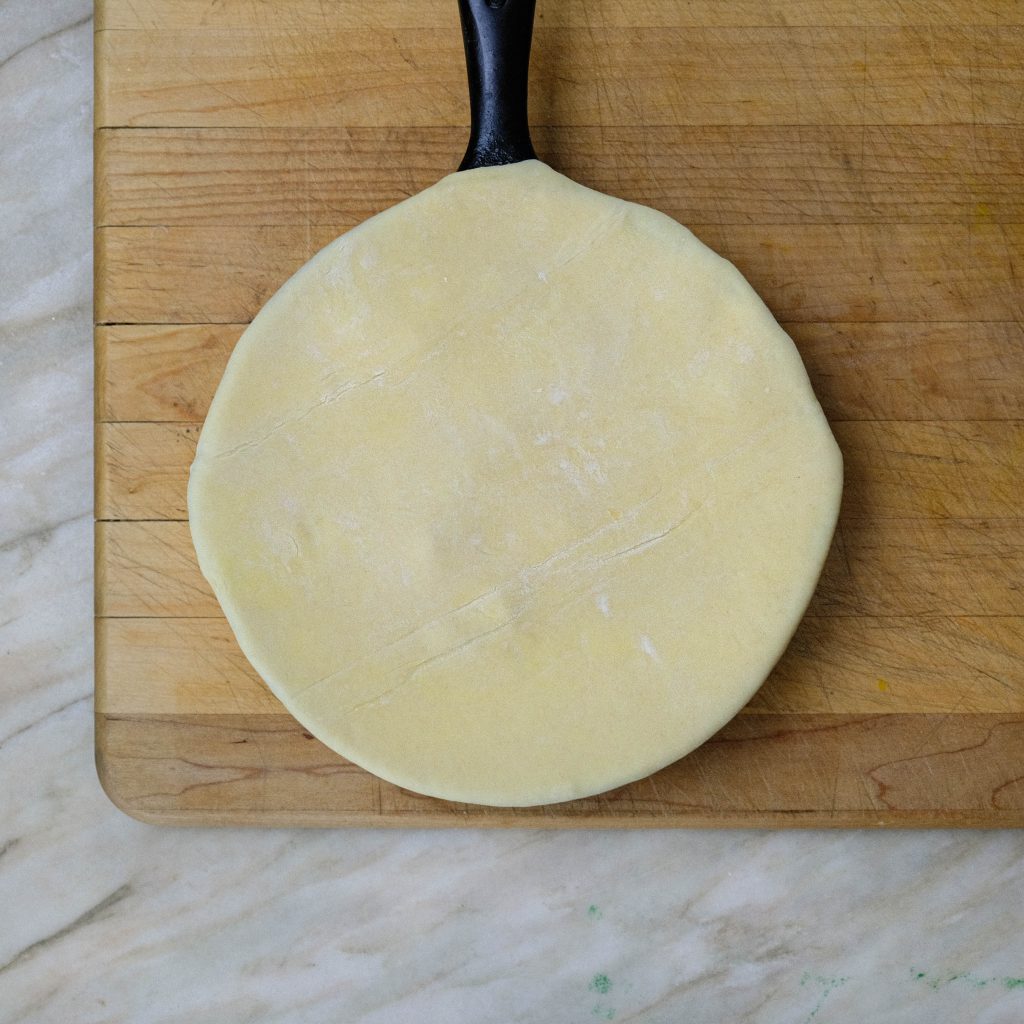 Chef's Tips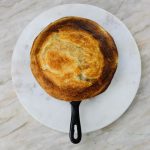 Mushroom Pie
Mushroom pie is a comforting and nutritious meal. If you're looking for healthy dinner ideas, as I always am, this one is a real winner your whole family will love.
Print Recipe
Ingredients
Creamy Leeks
2

Tbsp

olive oil

extra virgin

1-2

leeks

sliced into rounds, soaked and drained

2

garlic cloves

minced

½

tsp

salt

kosher

1

Tbsp

yellow miso paste

½

cup

vegetable stock

½

cup

white wine

½

cup

plant milk

for a slurry

2

Tbsp

all-purpose flour

combine with plant milk for a slurry

2

Tbsp

parsley

Italian flat leaf, chopped

2

Tbsp

tarragon

chopped

2-3

Tbsp

cashew cream recipe
Mushrooms
Instructions
How to make Creamy Leeks
Heat a large pan over medium heat. Add the extra virgin olive oil.

Add the clean, sliced leeks to the pot. Season with salt. Stir and cook until the leeks start to release their liquid, about 5 minutes.

The minced garlic should be cooked for 1 minute with the leeks. Combine the yellow miso with the leeks, stirring to dissolve and incorporate the miso.

Add ½ cup white wine and incorporated it into the leek mixture. Cooking until the white wine has been reduced by half.

Add the vegetable stock, mix, and bring the stock up to temperature.

Combine the all-purpose flour and plant milk, whisking until smooth.

Add the slurry to the leeks, bring to a boil, and reduce the heat to low simmering for 15 minutes.

Remove from the heat, and add chopped herbs and cashew cream. Stir to mix.

Allow the mixture to cool completely.
How to Make Roasted Mushrooms
Heat a large saute pan over high heat, add just enough to cover the bottom without overcrowding the pan. Cook the mushroom until golden brown, flip continue to cook until golden brown. Place the mushrooms on a baking sheet lined with parchment paper.

Repeat with the remaining mushrooms.

Once all the mushrooms are cooked, bake them for 10 minutes in an oven set at 425 degrees.

Remove from the oven and allow to cool.
Puff Pastry
Lightly flour the cutting board. Roll the put pastry out a little, enough to cover the cast iron pan.
How to build Mushroom Pie
Preheat the oven to 425 degrees.

In a large bowl, add the leek mixture and combine the cooked button mushrooms and Portabella mushrooms. Stir to combine.

Spoon the mixture into an 8-inch cast iron pan.

Using a pastry brush, lightly coat the edge of the puff pastry.

Place the puff pastry disc on top of the pan, gently stretching the dough and sealing the edges.

Carefully brush the melted vegan over the puff pastry.

Place in the oven cooking for 30-35 minutes.
Notes
Nutritional values are an estimate.
Nutrition
Calories:
526
kcal
|
Carbohydrates:
44
g
|
Protein:
16
g
|
Fat:
26
g
|
Saturated Fat:
5
g
|
Polyunsaturated Fat:
4
g
|
Monounsaturated Fat:
15
g
|
Trans Fat:
0.02
g
|
Sodium:
1143
mg
|
Potassium:
1514
mg
|
Fiber:
7
g
|
Sugar:
10
g
|
Vitamin A:
976
IU
|
Vitamin C:
10
mg
|
Calcium:
106
mg
|
Iron:
6
mg